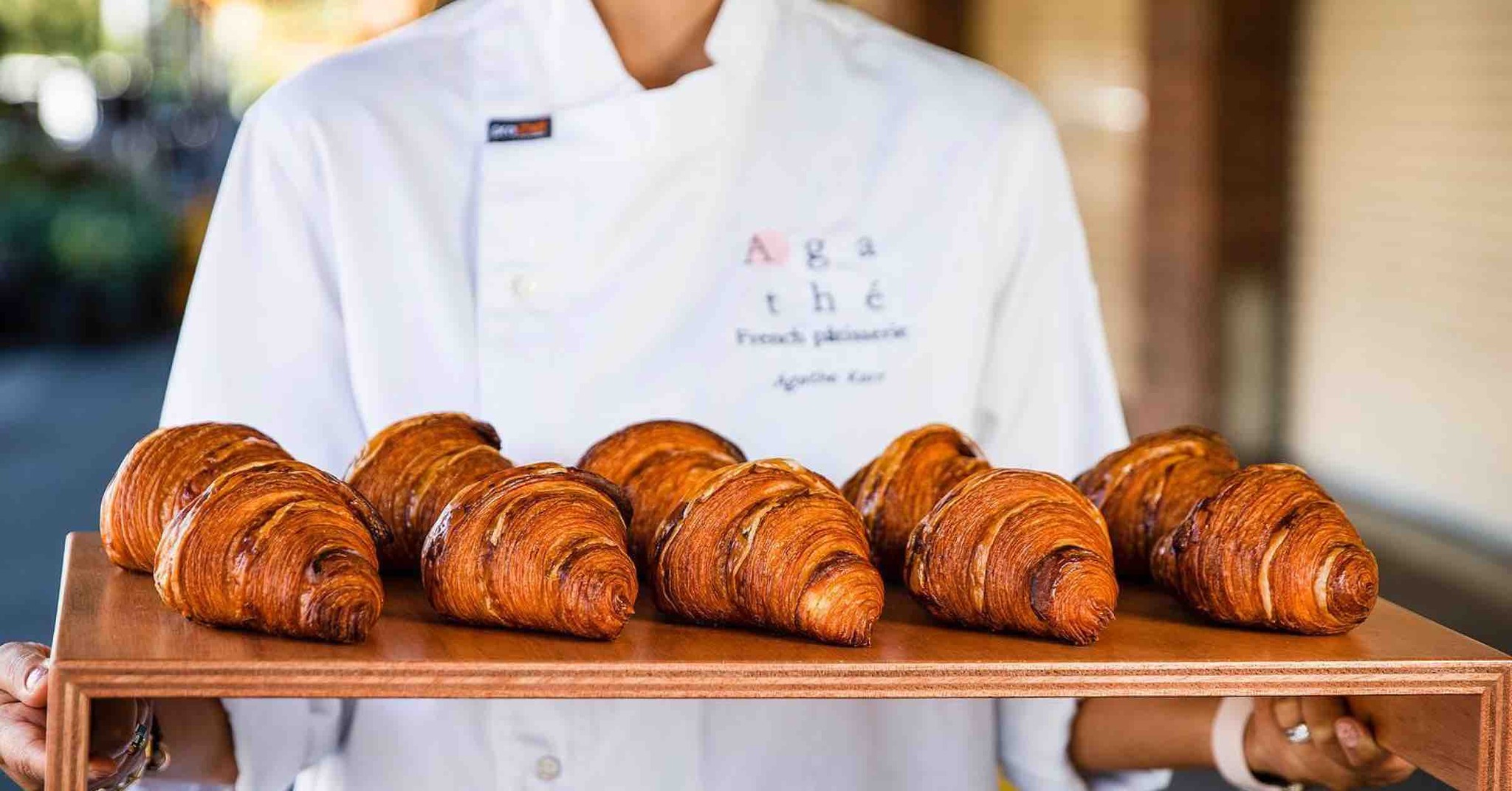 Like all good things in life, Agathé Pâtisserie's origins came from a simple cake. A strawberry cake to be precise. During a pastry class right on the Champs-Élysées in Paris, Agathé Kerr was struck by a revelation.
She had fallen in love with baking; transforming raw ingredients into delicious and beautiful food.
Agathé wasn't always passionate about baking. Her journey into the culinary world may be unconventional, but this chance encounter would compel her to switch careers, train as a pastry chef and eventually open her own bakery in Melbourne, Australia.
Now one of the most beloved bakeries in Melbourne, Agathé Pâtisserie is not only the home of delicious sweet treats, but a hub for French culture as well.
Au revoìr IT, bonjour pâtisserie!
Growing up in France, Agathé had no aspirations to become a pastry chef. In fact she recalls that cooking never played a lead part in her childhood.
"It was not really something we had growing up, even in my family. But my mum never really baked. She was a lawyer. So there was no time for any of that."
Agathé had been working for the IT consultancy Accenture for 15 years before she decided to change careers. Her husband is Australian, and as their children were getting older Agathé felt it was time to make the move to Melbourne.
"I thought it was good timing for me to try to do something new in Australia. I was thinking it was really more of a business change rather than a passion. But at the time, I was working so hard as a consultant, I never had time to cook or bake anything."
"So I was thinking of what would be good for me in Australia. And I know that Australians really like French culture. And I thought it would be a shame not to use that about me."
With the winds of change blowing, Agathé signed up for a fateful pastry class. It was the moment that inspiration struck and everything clicked for her.
"I went to an amateur pastry class one afternoon in a really beautiful place, right on the Champs-Élysées. We made a strawberry cake and I had a revelation–I loved it."
"I loved seeing the transformation of products. From raw ingredients you managed to get something so beautiful and also delicious at the end. So I studied there, and I said to myself "All right, I'm gonna do that."
Striking while the iron was hot, Agathé set her sights on becoming a pastry chef. She began doing a lot of baking at home, and once she was able to take some leave from Accenture she enrolled in culinary school to hone her newfound passion. Even though she thinks of herself as a terrible cook, baking came easily to Agathé. There was no precedent for it, but she didn't second guess herself and committed herself to her new vocation.
"I've never done any training. I had no time and I'm still a terrible cook! In my family, we don't we don't cook or my mum never really made any cakes–it was not something we did. So it really started from an idea. I said, 'All right, I'll do that'. And I discovered that I really enjoyed it. It was very relaxing, actually to bake, to make cakes and pastries."
Turning passion into skill
Agathé's initial three month training was an eye opening experience to how physically intensive working in a kitchen was, but also to how scientific baking is.
"It was physically very tiring"
"It was an intensive three month course, and it was actually really physical. It went from seven in the morning to five in the afternoon with only a 30 minute break. You're standing up and baking all day and then cleaning the kitchen. So it's real professional training and I think when you're a home baker, you don't realise what it really means to bake."
"Professionally, you stand on your feet all day and you never have a break. So it was physically very tiring, but I enjoyed it so much and I learned so much. Because there's also some theory you learn and it's very scientific–how the fermentation process works, there's an equation to that. I loved it, but it was physical."
"It was also really interesting to see the way people who are already working are and their speed and the little things they learn on the job. So that was a really good addition for me to do that."
Following her formal training, Agathé spent two weeks as a stagiaire (or intern) in the south of France. It was a challenging experience working with an intense chef, but also eye opening. Agathé realised working for herself in Melbourne was more in line with what she wanted to do in the future.
"He would throw everything on the floor."
"I worked for someone who was a bit of a character. He had a very strong personality and was very angry. We started at four in the morning until probably three or four in the afternoon and no break except five minutes in the morning where we'd all have an orange juice. That was really something. He would throw everything on the floor."
"I realised I can never work as a chef in France. I don't know if they're all all like that, I think I'd go absolutely crazy. So that was my only real professional experience in France. Then we moved to Melbourne, and then I worked by myself. I think it's a lot more relaxed here than in France."
Bringing French culture to Australia
Leveraging her training, Agathé found setting up her business in Australia to be quite straightforward. She had learned how to make the pastries the right way and that it was important not to compromise on quality. She made sure to source local ingredients, and find alternative ingredients that were different from what she used in France.
"Everything is different: the flour, the butter, the cream."
"I had to source ingredients here because I didn't want to import ingredients. I wanted to use local ingredients. So that was a bit of a challenge, too, because everything is different: the flour, the butter, the cream. But in the end, I found a good supplier and they were really helpful. They told me what other people were using, so they really helped me set it all up."
"Once I did a few trials of what I wanted to make and I found the right ingredients I rented a commercial kitchen for a few hours every week to start. It was really quite simple. I think Australia or Melbourne is really great for that."
Starting in 2013, there was an immediate positive reaction to Agathé Pâtisserie. The French community in Melbourne embraced her with open arms. Starting with a few school markets and then pop up markets, Agathé slowly built up her business to a warm reception from locals. Soon, Agathé Pâtisserie became a beloved destination for not only scrumptious French pastries, but for French culture as well.
"I think the French community was very supportive. I don't think at the time there were as many bakeries, there were a few here and there. So the people, especially where I live in Bayside, were really supportive and happy to have French pastries and even French dessert. So they were really nice and supportive."
Agathé Pâtisserie levelled up their business with Lightspeed
Once Agathé Pâtisserie had their foundation in place and garnered a loyal following in the community, they needed the right tools to elevate their business. Using Lightspeed's retail platform, Agathé was able to level up her business operations and continue to focus on the delicious sweet treats that have made her a staple of Melbourne.
To learn more about how Agathé Pâtisserie is leveraging Lightspeed to power their business, check out their case study.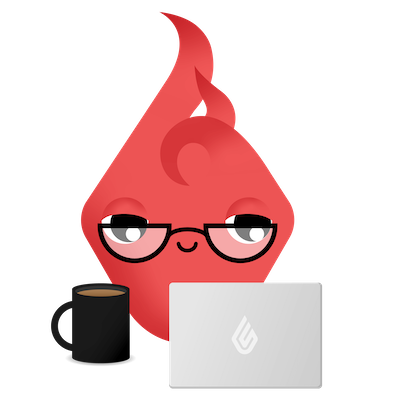 News you care about. Tips you can use.
Everything your business needs to grow, delivered straight to your inbox.