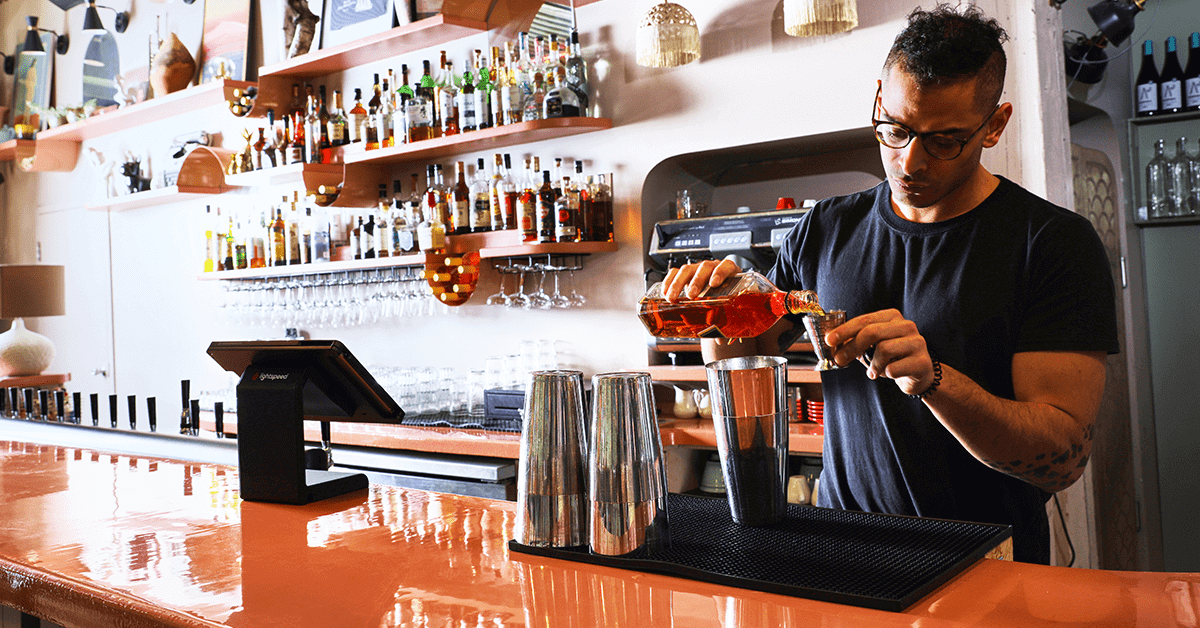 Owning and running a bar is awesome, but there's no denying it can also be pretty hectic. With staff to roster, expensive stock to manage and accounts to check, your days (and nights) are never quiet. Bar owners are now turning to evolving technology and bar point of sale software to help them manage their day-to-day operations. Bar POS systems not only speed up service by taking the hassle out of daily tasks, they also streamline processes (like stock-takes and accounting) to save you time and money!
What is bar point of sale software?
Point of sale, or POS, systems aren't a new concept and have been used by the hospitality industry for years. Bar POS systems originally started life as a simple till, or cash register, and were used to take orders and payments. These humble machines have now evolved into powerful pieces of software that allow bar owners to manage all aspects of their business in one place. Plus, with cloud technology bar POS systems are now hyper-connected and all aspects of a bar's operations (from accounting to inventory) can be managed from the same system.
How can bar point of sale software work for you?
Below are five ways bar point of sale software can help to efficiently manage your bars day-to-day operations:
1. Inform pricing decisions and control consistency
The popularity of pre-mixed cocktails and cocktails on tap have been steadily increasing over recent years. As a result, customers are no longer as interested in watching a bartender spend 10 minutes making a cocktail – they want their drink as quickly as possible.
Creating consistent drinks every time can be tricky – there's always the chance of under-pouring, over-pouring or spillage. Inconsistent drinks can be annoying for your customers, but they can also cost you money.
Create delicious, consistent drinks every time
Bartenders, we've all been there – it's a busy night and you're making cocktails as quickly as possible without compromising the quality. Despite your best efforts one customer complains that a mates drink is stronger than theirs. Cocktail making is a fine art but it's not always possible to guarantee every drink will be the same when you're making and measuring during a busy shift.
Thankfully bar point of sale systems can help keep your drinks consistent, cut costs and inform pricing decisions.
Control consistency
Lightspeed POS has an in-built tool that is perfect for creating pre-batched cocktails. Bar owners can pre-programme the exact quantities they want to go into a batched cocktail. These drinks can then be pre-mixed in large quantities before service starts, so they're ready to pour as soon as the doors open.
This creates a better all-round experience for your customers. They'll receive speedy service at the bar and have a consistently delicious drink every time – a win-win.
Inform pricing decisions
With the batches feature, bar owners can easily make informed pricing decisions for their pre-batched drinks. Plus, the system does the calculations for you!
Know exactly how much of each ingredient should go into a batch

Understand the cost of ingredients and how many drinks each batch will make

A live margin calculator highlights profit margins as you build recipes and batches

Suggested pricing is generated based on your COGS
With the help of technology, like bar point of sale software, bar owners can ensure that perfectly consistent drinks are created and ready to pour before service has even begun. This creates a seamless experience for customers, particularly regulars, and reduces over-pouring and inconsistencies – saving you money by minimising unnecessary waste.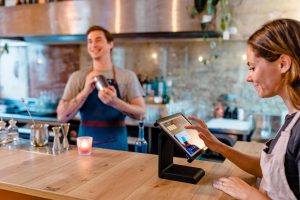 2. Cut costs with efficient inventory and waste management
Regular and consistent stocktakes are important in any hospitality business, but they're particularly crucial in a bar.
Alcohol, especially spirits, are high cost items and stock can often be diminished much quicker than anticipated (due to over-pouring, spillage or staff giving their mates a freebie). Not only can this cause chaos if you've suddenly run out of vodka a week earlier than planned – the unexpected waste is costing you money.
We know inventory management is crucial, but it's also time consuming and it can be hard to find a spare hour in the day (or night)! Lightspeed Purchase takes the hassle out of inventory management by streamlining tasks like manual stock-takes, creating purchase orders and calculating wastage. Plus, it creates efficient and easy to follow processes that can save you money as well as time.
Inventory management made easy
Bar point of sale software includes in-built inventory management. This feature makes it easy for bar owners to keep track of expensive spirits, over-pouring, spillage and their suppliers.
Your POS system and inventory are fully integrated, so when a drink is purchased your stock on hand quantity is automatically updated. If you notice you're running out of certain drinks way before the POS systems alerts you, this could be an indicator that drinks are being split, over-poured or given away for free. This overarching visibility gives bar owners the ability to spot trends, streamline processes and cut costs going forward.
Bar POS software can also be used to inform other purchasing decisions, not just when alcohol is running low. You might find that you're wasting garnishes on a regular basis – lemons, limes, mint leaves, whatever they may be – are going bad and ending up in the bin.
Lightspeed's inventory tracking and management lets you pinpoint exactly how much stock you have on hand – so you never over or under order. If you've noticed garnishes are getting wasted this is a perfect opportunity to cut costs by changing your order quantity and frequency.
The great thing about an in-built inventory is that you can monitor everything in one place. This visibility means bars can save time manually checking their stock, keep track of expensive items and save money.
Reduce wastage, reduce costs
When you're dealing with large amounts of high-cost items, like spirits and wine, it's crucial to know exactly what is being wasted and why. It's been estimated that bars lose between 10-15% of every shot poured – which literally equates to money down the drain.
Luckily there's a solution. Bar pos software can help bar owners and their staff track wastage, so they can understand exactly when and why something has been thrown or poured away.
If a customer has been given the wrong drink ("I ordered a glass of red, not rosé") then staff can enter the wastage along with a reason into the pos system. Similarly, if a staff member accidentally knocks over a shot of tequila before handing to the customer, this reason can also be recorded.
With Lightspeed you can:
Easily record wastage, who entered it and why

Have clear visibility of stock as inventory is automatically updated when wastage is recorded

Minimise waste by running reports to spot trends over time
Any spillage you can prevent means you're saving precious dollars. Having the technology to help track your bars wastage, and why it's happening, means you can take steps to minimise the same thing occurring in the future.
3. The best experience for your customers
Great cocktails, attentive staff, awesome music, speedy service, a cool vibe – all of these add up to a great experience for your customers. However, in today's world convenience is king and if customers are inconvenienced (even slightly), they may never return to your venue.
What if a group of customers want to split the bill? Or a regular might ask to settle his tab at the end of the week. Maybe a couple want to use their iPhone to pay. It's crucial for bar owners to understand exactly what their customers want when it comes to service. That's why bar point of sale software provides you with the tools to give customers the convenience they crave.
Accounts and bar tabs
Opening a bar tab can be super convenient for customers – especially those in a big group or at a work event. However, many venues still rely on keeping a credit card behind the bar to secure the tab and people are becoming increasingly reluctant to let their card out of sight.
Bar POS systems create an easy workflow for setting up bar tabs, that benefit both staff and customers. Pre-authorised payments can be taken from a customer's card to set up their tab – giving them peace of mind (no more cards kept behind the bar) to sit back and enjoy their evening, knowing they can settle the tab at the end of the night. Regulars can even have their own account where drinks are added and they settle the bill at a later date.
Staff can easily add orders to a tab and check how much has been spent if the customer asks. When it comes to settling the bill, the tab can be split, tips can be added and a variety of payment methods accepted.
Flexible payments: split the bill, ApplePay, tap & go + more
With the introduction and popularity of payment technologies like eWallets and tap and go, cash is no longer king. In fact, Commonwealth Bank predicts that Australia will become a cashless society by 2026. This means bars need to accommodate as many new payment methods as possible, or risk inconveniencing (and losing) customers.
Bar point of sale software can easily integrate with heaps of payment partners and the system is regularly updated so new payment technologies can be accepted. Plus, the POS terminal automatically syncs with payment terminals, like EFTPOS, in a safe and secure way. This means bars can:
Accept new payment methods

Easily split the bill

Avoid keying errors from staff

Offer faster payments with peace of mind for customers
The best part? As your bar POS software is fully integrated with your accounting package, all your payments are automatically reconciled. This means no more number-crunching at 2am after a busy shift – hurrah!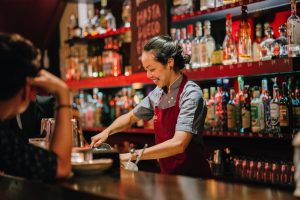 4. Empower your staff
Bar staff, as a whole, are an awesome bunch of people. Friendly, efficient, knowledgeable – it's all part and parcel of the job. However, it can sometimes be tempting to give mates a free drink or pour a double and charge for a single. We're not suggesting that complimentary drinks are a complete no-no, but if staff regularly give away freebies it can seriously impact your bottom line.
It's important to create transparency so staff are accountable for their individual roles. Bar owners can combine the reporting feature and staff permissions tool in their bar POS system to gain full visibility over staff performance and control what features staff can access.
Permissions: give the right tools to the right people
POS systems are extremely powerful pieces of technology and contain a wealth of information on your business. Therefore, only certain people should have access to certain features.
As a bar owner, you should have access to everything. However a new member of staff might only need access to simple features, like recording wastage and completing a sale. You might want to give advanced permissions to your bar manager so they can cash up at the end of the night, void sales and add discounts – but you wouldn't give all staff these permissions.
By giving the right tools to the right people, you can clearly define what is expected from staff in their individual roles and minimise the chance of errors occurring.
Reports: create transparency and security
As we mentioned earlier, bar POS software contains a wealth of information that can be collated into easy to read reports. You can gain insight into everything from daily sales, best sellers, profitable menu items and staff performance. You don't even have to be onsite to access your data – a handy mobile app lets you access live sales reports on the go, meaning you can make snap decisions if necessary.
If staff know you regularly pull reports on things like sales, average order value (AOV), stock levels and staff performance it can empower them to always do their best. You can even use your data to set staff targets or initiatives and reward high performers.
Presenting staff with regular performance reports not only holds them accountable and empowers them to always do their best it also creates a level of transparency for them and security for you. If they know their performance can be monitored, they're less likely to try and sneak their mates a free drink every week.
5. Promotions made easy
If there's one thing that's guaranteed to convince someone to go for an after-work drink, or to pop in 'just for one', it's a great happy hour offer. Happy hours are a great way to bring in the crowds, but manually entering discounts can be time consuming for staff – especially when there's a queue at the bar.
Automatic promotions: save time during happy hour
If your bar has a regular happy hour then Lightspeed's bar POS system can easily automate everything for you. Simply enter the discount, what drinks it applies to and the days and times it should be active.
For example, if you offer 50% off wine and beer every Thursday from 4pm – 6pm, the POS system will automatically add the discount to these drinks. This means your staff don't have to manually enter discounts – it's already done for them.
Price adjustments for ad-hoc promotions
Does your bar offer ad-hoc promotions? Maybe you run a promo giving 50% off a jug of beer for footy fans if their team wins. Or perhaps you offer customers a free glass of bubbles if it's their birthday. Whatever the promotion, Lightspeed's price adjustment feature can pre-programme a range of different promotions and discounts. Staff can then apply the relevant discount from the POS terminal during the checkout process.
Take the hassle out of bar management with bar point of sale software
Bar POS systems, like Lightspeed, are a powerful yet easy to use tool for bar owners who are keen to streamline their business operations. Thanks to its connectability, bar owners can manage everything from inventory to promotions to staff performance all in one system.
Not only does this take the hassle out of day to day tasks, it can speed up service and help cut costs. Plus, it's in-depth reporting features and overarching visibility empowers bar owners to make efficient decisions, speed up service and improve the customer experience.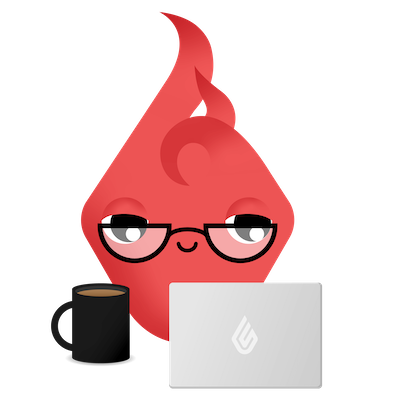 News you care about. Tips you can use.
Everything your business needs to grow, delivered straight to your inbox.