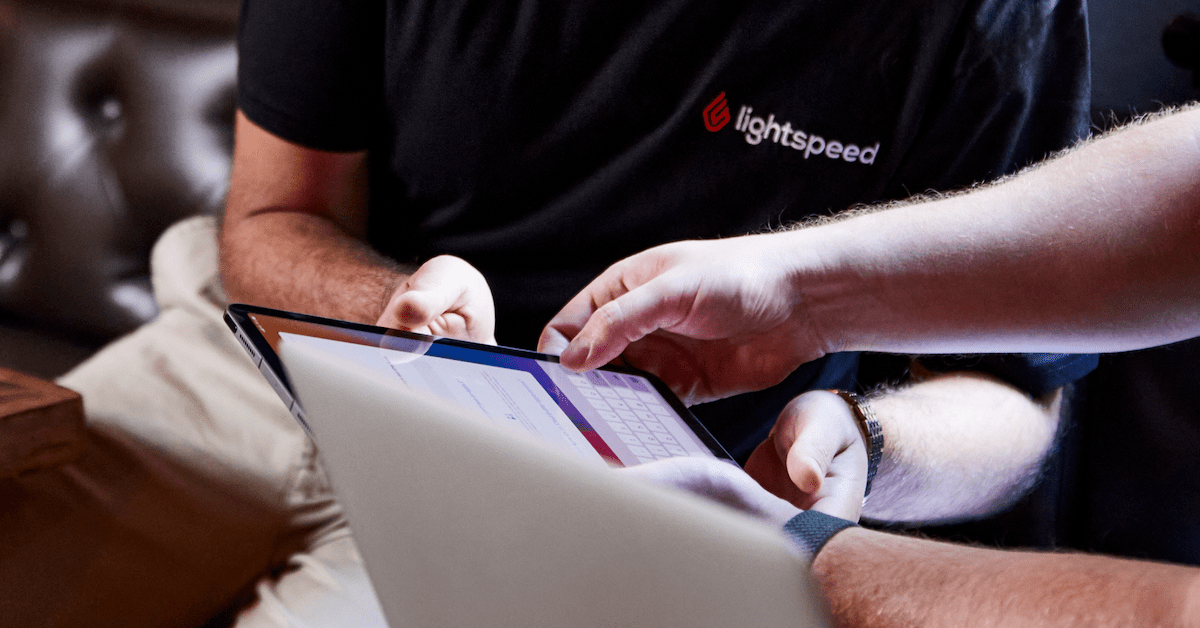 In the fast-paced and ever-changing world of hospitality, it's imperative to have a point of sale (POS) system that can streamline your day-to-day operations to facilitate growth and act as a single source of truth for your business. However, with so many options on the market, it can be challenging to decipher which is the best POS system for your business needs.
What is a POS system?
Point of sale, or POS systems, have been used by hospitality businesses for decades. Modern POS systems have evolved from a humble cash register to the beating heart of a hospitality venue. POS systems no longer just take orders and payments; they now manage and connect to everything from accounting to inventory all in one place.
Not only do POS systems connect all touchpoints of your business, but they also contain a wealth of data that can be used to streamline operations and facilitate growth. This allows owners to recognise areas of success and highlight areas for improvement – supplying the knowledge and tools to consistently improve your business. Find out more about POS systems and how they work here.
Legacy vs cloud
When you're researching the best POS system for your venue, there are two main categories to be aware of, legacy and cloud.
Legacy POS systems enable venues to process orders and accept payments. They also store all of your business data on local servers, which means all of your business information is stored on your own computer.
On the other hand, cloud POS platforms store data on the cloud (the cloud uses internet servers instead of your computer's hard drive to store information), resulting in greater flexibility as you can access your data anywhere. Cloud POS platforms are also a lot more advanced with digital orders, tracking sales, inventory management and contactless payment integrations.
Define your business needs
Before deciding which POS system is best for your business, it's first important to outline your business needs and workflows so you can select a platform that aligns with your goals. This will provide you with a framework to guide your decisions and understand what functionalities your POS system will need.
To define your business needs, ask yourself the following questions:
What will your sequence of service look like?

How extensive is your menu and ingredients list?

What payment methods will you accept?

Will you offer QR table ordering and table service, or will customers order at the counter?

Will you offer takeaway and delivery?

How will you measure business performance?

Do you want to track staff and product performance?

How will you manage accounting?

What marketing channels will you use – for example, will you use loyalty programs?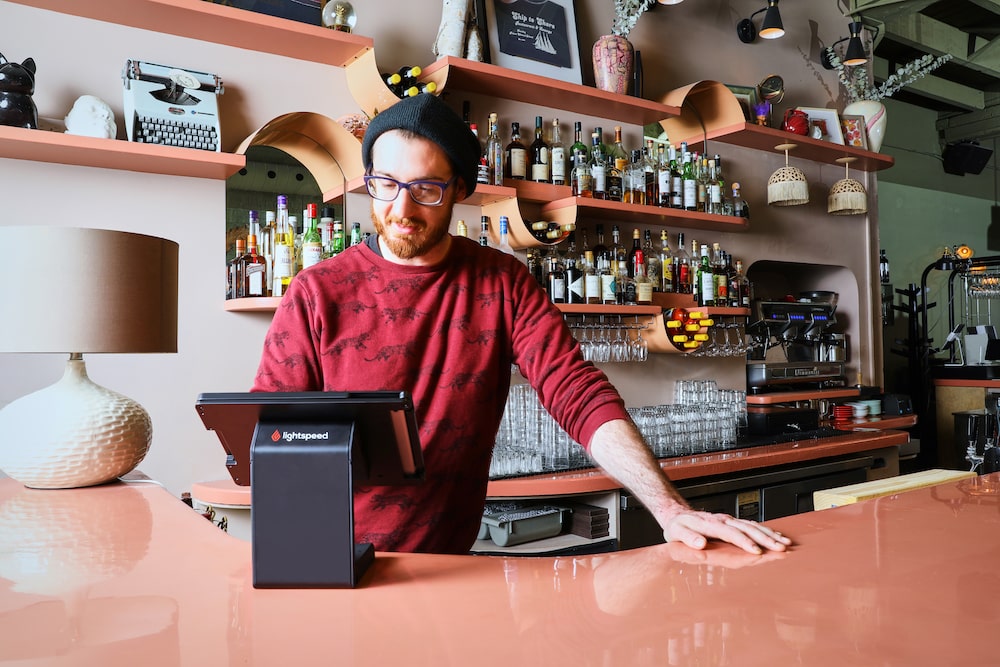 Key POS features
Once you've outlined your business needs, the next step is to thoroughly research which POS aligns with your objectives and will enable you to achieve your goals. With so many options available, it can be challenging to decide which is the right fit for your business, venue, and staff.
The features outlined below are a good starting point. An effective and powerful POS system should provide the following features as a minimum.
Ordering

Payments

Reporting and analytics

Inventory management

Integrations
Tip
: Look out for a POS system that gives you the option to opt-in for more advanced features. This will ensure that as your business grows so will your POS – with supporting features to scale your business.
Ordering
Your order flow can make or break a customer's experience, and your chosen POS system should streamline these operations so your venue can run smoothly with no hiccups. No matter if someone has placed an order at the counter, via a third party delivery app or through a QR code at the table. All order types need to be prompt, efficient and accurate.
To efficiently manage your order flow, look for a POS with the following features:
Orders can be taken from anywhere in the venue, on a tablet, for example, and sent straight to production

Customer requests can be added at the time of order and printed on the same docket

Option to implement QR code table ordering

Table management and dining room layout to track dining journeys
Payments
Quick, easy and error-free payments are instrumental for efficient service. Ensuring your POS system is compatible with payment integration partners like Westpac enables you to accept and process payments from various payment methods seamlessly. Your POS should also automatically sync with payment terminals, like EFTPOS, safely and securely.
These features will make it easy for venues to:
Accept new payment methods

Easily split bills

Avoid keying errors from staff

Offer faster payments with peace of mind for the customer

Automatically apply surcharges and promotions based on time, day, etc.
Tip
: ensure your POS system integrates with your accounting package, like Xero or Quickbooks, for automatic reconciliation. This will also allow you to access and manage all of your finances in one place – making accounting easy and convenient.
Reporting and analytics
Data is king when it comes to making decisions and analysing what does or doesn't work. A well connected POS should collate data from all touchpoints in your business so you can drill down into your numbers to understand the dynamics of your venue and make revenue-boosting decisions.
Lightspeed Insights, for example, can be used to analyse:
Sales by channel

– understand exactly how much revenue each channel is generating and how much it's costing. E.g. delivery apps vs. pay at the table vs. pay at the counter.

Bestsellers and poor performers

– know which dishes are most popular, which are the most profitable and which ones cost too much.

Average spend per table/per customer

– understand how much a table/customer spends on average and set KPIs for staff to encourage upselling and increase average spend.

Staff performance

– get instant insights into everything from attendance to sales.

Live insights

– access real-time sales data even if you're offsite so you can make snap decisions if necessary.
Inventory management
The cost of goods is one of the biggest ongoing expenses for hospitality businesses. Therefore keeping on top of suppliers, stock, and costs is crucial. Your POS should have an in-built inventory management system that will allow you to:
Adjust the cost and breakdown of dishes by building recipes

Track fixed and variable ingredient costs

Determine margins by comparing sales revenue, cost price, and gross profit

Input supplier details and assigns them to specific items

Automate purchase orders

Reduce wastage

See stock levels in real-time
Not only does a built-in inventory take the hassle out of managing stock and suppliers, but it can also help to reduce expenses and waste while increasing profitability and saving precious dollars.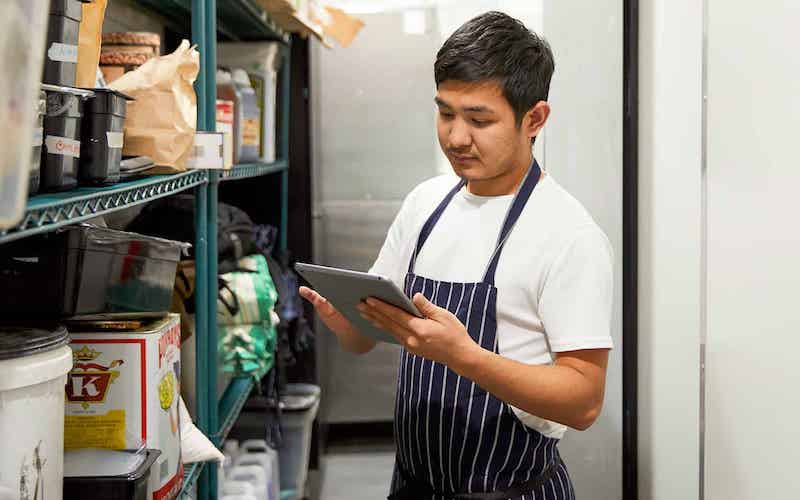 Integrations
One of the most powerful benefits of a cloud POS system is its compatibility. When choosing the best POS system for your business, it's essential to understand which partners they integrate with – do they align with your operations and goals?
Below are four key integrations and their benefits.
Accounting

: saves hours in reconciliation when your POS and accounting software (such as Xero, MYOB or Quickbooks) communicate directly

Delivery

: consider a POS that integrates with delivery platforms, like Uber Eats, DoorDash and Deliveroo so that you can manage online orders directly from your POS

Marketing

: manage loyalty programmes and trigger promotions straight from your POS

Employee management

: roster staff based on sales trends for busy and quiet periods to prevent under and over staffing
Integrating your POS with other partners is an excellent way to both manage and grow your business. Info and data can be synced automatically from an integration partner to your POS, giving you complete visibility in one place rather than flicking between systems.
Questions to ask before purchasing a POS
Is there a flexible contract?
You might have found the perfect POS but before you sign on the dotted line, make sure you're aware of the small print, exit clauses and payment terms. You don't want to be locked into a product if, six months down the track, you're not getting the results or service you expected.
Look for a POS platform that doesn't tie you down with lock-in contracts or hefty cancellation fees. Instead, opt for a provider that offers flexibility and the ability to downgrade or cancel any time at no extra cost.
Is onboarding, training and support included in the contract?
Getting started can often be the most challenging part of implementing a new POS. Ensure that your POS provider includes onboarding, product training and ongoing support with your purchase.
Don't forget to check how user-friendly the POS interface is and if there's an option of a free trial before purchase. An easy to use system makes training quick and easy, which means you're less likely to need support further down the track.
Are there any extra features or capabilities that come with the POS?
While each POS provider is different, hospitality POS platforms often contain many similar features, such as inventory management, payments and reporting. Therefore it's crucial to find out what extra features (e.g. guest check-in and digital receipts) or compatibilities (e.g. hardware and integrations) are also included with your chosen POS. These elements (or lack of) could make or break your decision when choosing a new POS platform.
Save time and money with a cloud POS system
A seamlessly integrated POS system, like Lightspeed, empowers hospitality businesses to do so much more than simply take orders and payments. Not only does it streamline your service, but it also takes the hassle out of day-to-day operations. Plus, its powerful reporting features means business owners have access to a wealth of insights, allowing you to make data-driven decisions to cut costs and facilitate growth.
Therefore, it's essential to invest time in researching the best POS system for your business. This will ensure you choose a platform that enables you to remain competitive and supports your business to achieve sustainable growth. If you want to know more about what to consider when choosing a POS system, check out our free POS buyers eGuide.
Want to try Lightspeed for free? You can! Sign up for your
free account
now.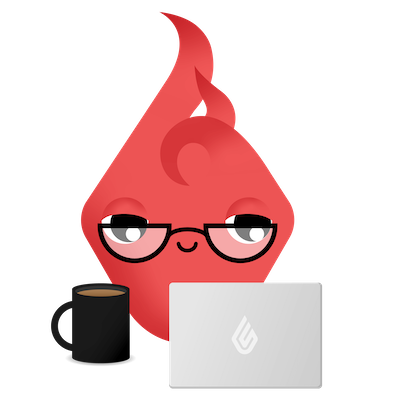 News you care about. Tips you can use.
Everything your business needs to grow, delivered straight to your inbox.