Despite last year's lockdowns and restrictions, many restaurants came back stronger than ever with a more diverse offering than before. When it comes to adaptation and growth, data is king and many restaurant owners regularly use their restaurant analytics to help maximise their profits.
Digging deeper into your restaurant analytics can help optimise all areas of your business, from staff scheduling to marketing and inventory management. Most restaurants owners have a good grasp of what's going on in their business, but having the data to back up any assumptions means you'll always make an informed decision.
Before we dive into the best ways to utilise your restaurant analytics, we first need to explore what restaurant analytics are and where this data comes from.
What are restaurant analytics?
The majority of restaurant point of sale (POS) platforms are hyper connected (because of cloud software) so they contain a wealth of information on your business and customers. The data from these touch-points, such as average order value (AOV), most popular payment method and best performing staff members, can be combined to create easily digestible restaurant analytics. This gives restaurant owners an overarching view of their business performance – helping them to spot trends over time and pinpoint areas for improvement.
8 ways to maximise profits with restaurant analytics
1. Reduce food waste
Food waste is a huge problem for the restaurant industry and it's estimated that 62% of a restaurant's kitchen bin is made up of food waste. Not only is this bad for the environment, food waste is costing the Australian economy $20 billion a year. Wasted food means wasted money and restaurateurs are turning to their restaurant analytics to help reduce food waste and save precious dollars in the process.
Lightspeed POS, for example, lets you know the exact cost of your wastage and take action to minimise future waste. How?
Easily record food waste, who entered it and why

Inventory is automatically updated when wastage is recorded

Minimise waste by running reports to spot trends over time
When you know what you've wasted, you can assign costs to those losses and understand the impact. When you know why you've wasted, you can take measures to prevent it from happening again – saving you money in the long run.
2. Schedule the right staff
It's estimated that 33% of a restaurant's total outgoings is spent on labour, which is a huge cost for any business. Inefficient scheduling can affect your profits and customer experience. Roster too many people and you risk wasting money on labour that's not needed. Schedule too few and your staff may be rushed off their feet, leading to mistakes and a poor customer experience.
Using your restaurant analytics and integrating your POS with a team management system like Deputy or Tanda is the best way to optimise your employee scheduling. You can use your restaurant analytics to understand which days and times are the busiest, so you know exactly how many staff to roster. You can also see which staff members have the highest AOV and schedule them on busy nights to maximise your sales.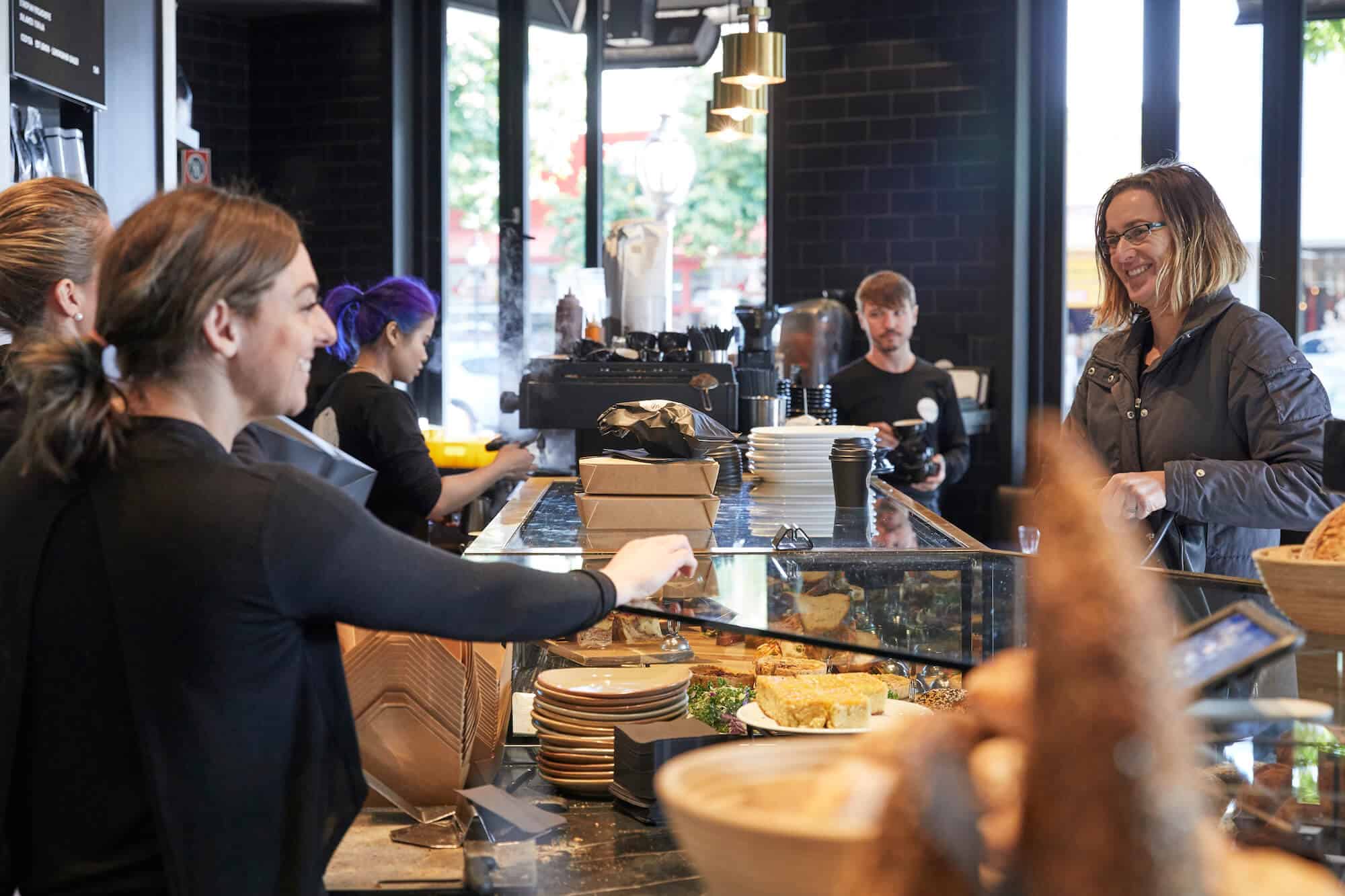 3. Improve your marketing
Restaurant analytics can take your marketing to the next level. Your analytics can give you insights into:
Your best and worst performing menu items

Notoriously slow periods

Who your loyal customers are
With this information you can create effective and engaging marketing campaigns to boost your sales.
72% of consumers said they only engage with marketing messages that are tailored to their interests. To capitalise on this, restaurant owners can segment their customer data to send personalised marketing messages to certain groups of customers. For example, regular customers with a high AOV can be targeted with an announcement about your new wine list. Or, customers under the age of 25 can be sent your latest happy hour menu.
You can also use your restaurant analytics to track how successful a campaign was. If your event or special offer didn't have the desired effect on sales, you can tweak your strategy or offer the next time around.
4. Never over or under order
It's been reported that 40% of food bought for inventory doesn't make it past the back of house. This is a huge issue for the restaurant industry and is costing owners thousands of dollars a year. We know inventory management can be tedious but it's an essential part of running a successful restaurant, so why not let tech make it easier for you?
A restaurant POS platform, like Lightspeed, can effectively manage your stock, suppliers and costs all in one place. It can maximise margins by breaking down dishes per ingredient, so you can compare revenue against cost price and profit. Not only do restaurant POS platforms take the hassle out of inventory management, they also provide a wealth of data about your stock and purchasing habits.
Digging into your inventory data allows you to operate more efficiently before food is even purchased by the customer. It also creates a better process to manage what you've bought versus what you've sold. The great thing about this is that you can monitor everything from one platform. This overarching visibility means restaurants can reduce expenses and waste, while increasing profitability.
5. Set KPIs
Setting KPIs for your team is a great way to keep them motivated and inject extra cash into your bottom line. Restaurant owners can use their restaurant analytics to pinpoint areas that need improvement and then create KPIs to boost them.
For example, you notice your AOV has decreased this month compared to last. To boost sales and AOV you decide to set staff a KPI for the coming month. The KPI encourages staff to increase AOV by cross-selling sides whenever a main meal is ordered. At the end of the month you can pull a report to see who sold the most sides and high performers can be rewarded.
Setting regular KPIs and targets is a great way to incentivise staff to consistently do their best and hold them accountable. Plus, setting targets based on the insights from your POS system means you can track what initiatives are (or aren't) working – so you know where to next focus your efforts.

6. Measure employee performance
Once you have set clear and achievable KPIs for your team you can then use your restaurant analytics to measure their performance. After all, your staff are the face of your business so it's important to understand who your top and bottom performers are.
Who can turn tables the quickest?

Who is the best at upselling wine?

Who gets the highest tip?
You can use your restaurant analytics to measure and report on all of these things (and more).
For example, restaurant owners can use their sales data to understand if some staff are outperforming others. If this is the case, get your top employees to run a training session with the rest of the team. You could even consider promoting high achievers into a supervisory role to nurture their skills. On the other hand, if you notice someone is consistently underperforming you can offer them extra training or pair them with another staff member.
7. Optimise your menu
Your menu might have been thoughtfully constructed by you and your chefs, but this doesn't mean it's optimised to be as profitable as it could be. Use your restaurant analytics to understand which of your menu items are consistent best-sellers, which ones are the most profitable and which have the least sales.
You might notice that some of your dishes have a high profit margin but don't sell very well. If so, get your team to promote these to customers or create a special to encourage people to try them out. You may also find that some of your menu items just don't sell, if this is the case consider removing them completely from your menu and replacing them with a new dish.
You can also use your restaurant analytics to understand if new additions to your menu are performing well or not. For example, vegetarianism and veganism is a growing trend in Australia and you might have recently added a veggie friendly dish to your offering. Make sure to regularly track any new menu item sales, on a weekly and monthly basis, to see if it's a hit or if something needs tweaking to encourage uptake.
8. Track your best and worst performing days
Most restaurant owners will have a pretty solid idea of their best and worst performing days, but it's always good to back up your assumptions with data. This way you can track trends over time and quickly spot when a standard busy night might be losing traction.
Once you know when your busiest periods are, you can take steps to maximise your sales during these times. For example, you can schedule staff who are the best at turning tables and great at upselling. You should also make sure you have more staff rostered during this time to ensure a great customer experience.
On the other hand, if you've identified notoriously slow days then you can start to build a plan to boost sales during these times. For example, you could host a wine tasting event, have a live band perform or create a special offer such as buy one get one free or offer a free glass of wine when a main meal is purchased.
It's important to remember to always consult your restaurant analytics before making any big decisions. You might have a hunch about your business, but it's best to check the data first and track any changes along the way.
Lightspeed Insights: informed decisions over educated guesses
Restaurant analytics are fast becoming the foundation of success for many growing restaurants. Taking the time to dive into your data means you can make an informed decision (rather than an educated guess), implement changes based on your insights and measure the success of your initiatives.
When it comes to making decisions, data is king and having a solid source of information is invaluable. Thanks to Lightspeed Insights, restaurant owners can easily drill down into their numbers. The data is presented in an easy to read format – making it simple to spot trends and patterns. These insights are the best way to really understand the dynamics of your restaurant, and take action from them.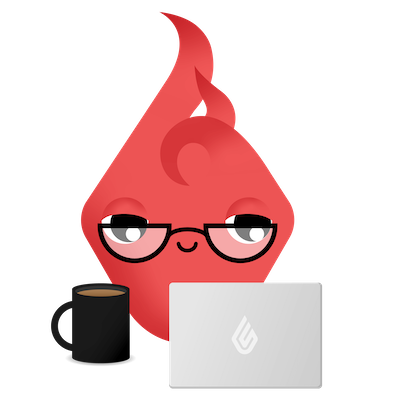 News you care about. Tips you can use.
Everything your business needs to grow, delivered straight to your inbox.