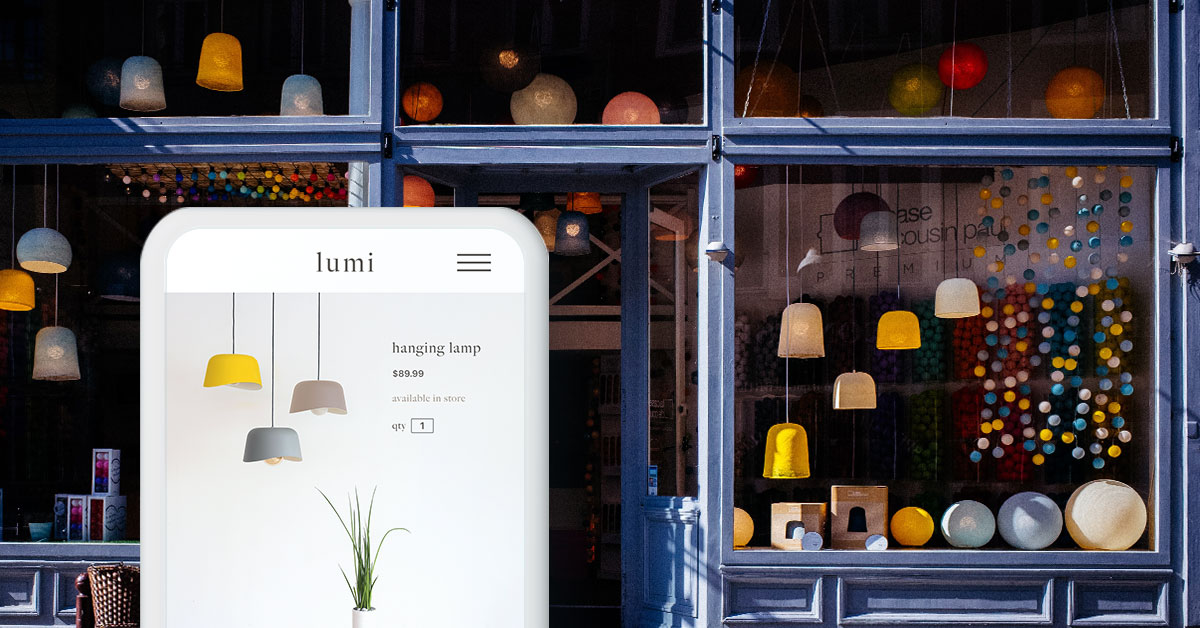 Omnichannel retail has gone from buzzword to being part of any good retail strategy and so it should. After all, our needs as shoppers change frequently. The channels that we buy through are incredibly varied from the store to online to mobile to social media and more.
But that doesn't mean that we want our experience to be.

What is Omnichannel retail?
Most retailers already operate multiple channels. They have a website. They might have a store. Or they may have a mobile app and various social media feeds. They could even have a chatbot or a voice experience.
However, it's the seamless integration that turns them from disparate channels to an omnichannel operation.
A joined-up approach
Omnichannel retail is all about bringing together the touch points and channels that you use to interact with customers and use them to offer a consistent experience.
Omnichannel is a guarantee that you'll be wherever your customer is—and that they'll have the same quality of experience.
If that sounds difficult to achieve, bear in mind that every retailer, big or small, can benefit from becoming an omnichannel business.
The Harvard Business Review found that 73% of customers use multiple channels during their shopping journey. Your customers are already shopping in this way. If you don't give them the tools to do the same with your business, they might go looking elsewhere.
Multichannel vs Omnichannel
Multichannel retail is a term that's often confused with Omnichannel. However, there is a key difference between the two of them: omnichannel focuses on centralising the experience and keeping things seamless.
While both multichannel and omnichannel offer products or services across different channels or platforms, the goal of omnichannel is to offer a consistent and interconnected service. When it comes to multichannel, a store owner could offer to sell products from its store and website, but this process wouldn't be centralised. Each channel would function independently of the other.
Omnichannel, on the other hand, offers a centralised experience where the boundaries of store and website or any other channel become more blurred in order to offer a more consistent and seamless experience to the customer.
Let's see what this means with the following scenario:
You order a pair of pants online from a store and when you try them on they don't fit. You want to return them.
Multichannel: You decide you want to return it at their physical store since you live close to it, but since you bought online, you can only ship it back.
Omnichannel: You decide to return a pair of pants you bought online. You're able to return it anywhere, either by shipping it back or to any of their stores.
Omnichannel truly makes the shopping experience feel unified by allowing shoppers to navigate their different channels with ease.
Omnichannel retail in action
Let's take a look at some examples of how omnichannel can take your business to new heights.
Retail giant Nike is a brand making great strides in omnichannel. The Nike app connects seamlessly with its physical stores enabling customers to check stock and sizing. They can book a fitting room and stock it with items of their choice. The app also gives users loyalty rewards and experiences. It's even used as a method of delivery for new product drops that use geolocation, AR and more to offer interactive experiences.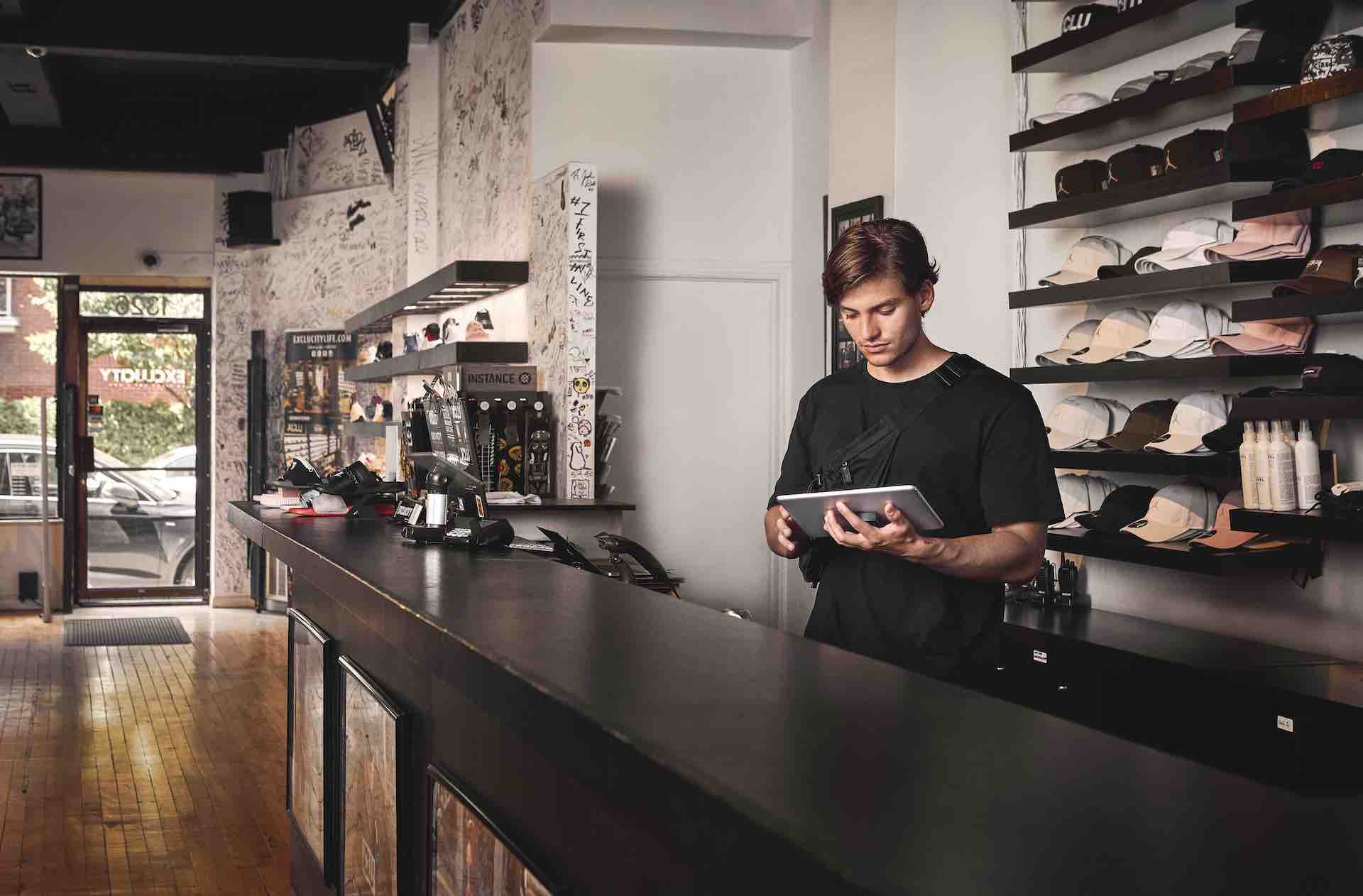 Lightspeed customer Exclucity
However, you don't need to be Nike to take advantage of omnichannel. Retailers like Lightspeed customer Exclucity also make great use of their omnichannel strategy to provide a seamless experience.
By integrating their physical stores, social media and website, Exclucity is able to unify their experience. They make the most of social channels by displaying user-generated content from Instagram on its website. Customers can also buy products directly from tagged content on Instagram which makes the step from inspiration to purchase seamless.
When you connect up and play to the strengths of your different channels, you can create truly effective retail experiences. Your business becomes an ecosystem with all of the touch points interconnected and feeding one another.
Practical omnichannel strategies
While something as high-tech as Nike's set-up might not be possible for all, there are things you can do to bring omnichannel's benefits to even the smallest retail business.
Click-and-collect is a great example of this. If you have a website and a store, then you should have a robust system that lets shoppers buy online and pick up in-store. Click-and-collect can help with the costs of delivery and returns by bringing customers to you. Once they're in the store you have the opportunity to attract them with further products and services.
Marketing applications
Omnichannel is also a way to boost your marketing strategy.
Social media is a great place to start.
You don't have to be on every channel, but you should take the time to consider who your target customers are and which channels they're using. Once you know where you should be you can work on integrating them into your ecosystem.
This might be through consistent messaging, shoppable content, social media posts appearing on your website and so on. The next step is personalisation.
By adopting an Omnichannel strategy you'll be able to easily collect and track more information from the different channels you choose. Since your information is centralised, you'll then be able to build a stronger set of data that covers many different angles.
With Omnichannel you can collect all types of data about your customers—what they buy, what they look at, what they return. This information can be used to personalise the way you communicate with the customer. This might be by using knowledge of past purchases to recommend products in-store or to send targeted emails with products they might actually want to buy. You could even use it to rethink the way you stock products by analysing what is most popular.
With an omnichannel strategy, you'd be able to:
Get found fast on the most popular search engines

Use SEO to increase in-store traffic and sales

Integrate easily with Facebook and Instagram

Measure online and in-store marketing campaign performance
Omnichannel meets loyalty
A great addition to your omnichannel strategy is starting a loyalty program. The name of the game is data, and even though your omnichannel can help you make strides in gaining all sorts of useful information, a loyalty program can push your progress to new heights.
By creating a loyalty program, you'll have access to a wealth of actionable information that you can use to turn regular shoppers into lifetime customers. A loyalty program is basically an extension of your marketing plan as you create targeted ads and rewards based on the newly found information you've gathered.
Getting omnichannel retail right
The retail landscape is constantly changing and becoming more interconnected. With evolving technologies merging and the lines between online and offline becoming more and more blurred, it's key to adopt systems and strategies that understand and work with the current landscape.
A good omnichannel retail strategy is self-strengthening. Once you create a tightly-knit ecosystem, it will continue to grow stronger as you accumulate data. The learnings from each channel feed into the others to improve them. The more information you have about your customers, the better you can serve them through seamless experiences.
The deepest omnichannel systems inform everything, from product development based on customer feedback to shopping journeys that can be started, stopped and continued online and offline. It is the way that customers expect retail to work. It's the way that the best retailers work. It's the way you need to work to stay in the game.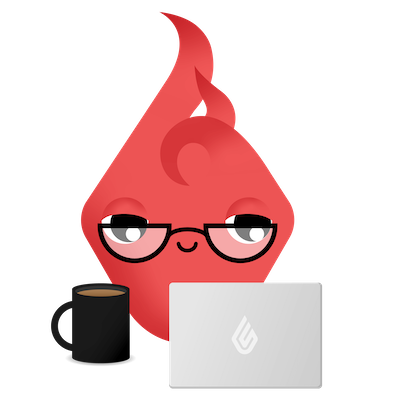 News you care about. Tips you can use.
Everything your business needs to grow, delivered straight to your inbox.