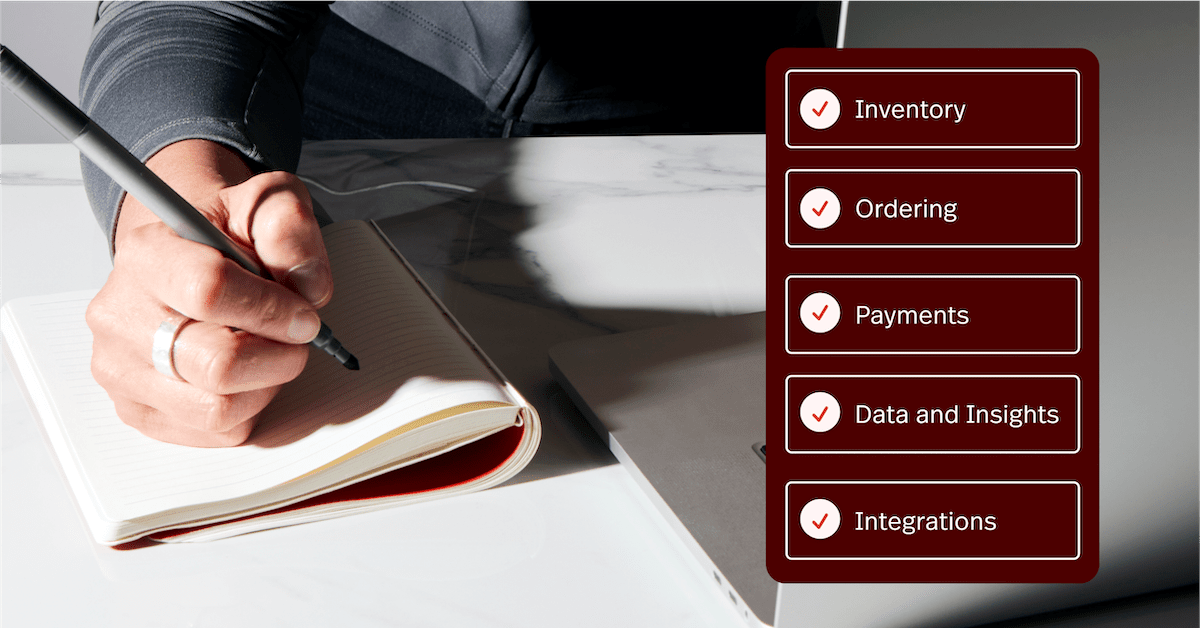 The hospitality industry is constantly evolving, and the coronavirus pandemic has highlighted how quickly things can change. There's always something new for hospitality businesses to consider, from contactless payments to QR table ordering, online food delivery, and customer expectations.
To quickly adapt and remain competitive, hospitality owners must invest in technology, like POS software, to meet these changing demands.
However, with so many POS software providers on the market, it can be challenging to determine which solution is best for your business needs. As with any big decision, it's essential to arm yourself with the right information so you can make an informed choice and invest in the best product for your business.
To help guide your decision-making process, we've created a detailed self-assessment POS software checklist. This 8-step checklist will enable you to evaluate all aspects of your business to understand what features your POS will need to streamline your workflows and scale with your business as it grows.
POS Buyers Guide: 11 Questions to Ask
Arm yourself with the right questions to ensure you're investing in the best product for your business now and in the future.
1. Features
The first step to finding the right POS software is to assess your current business needs and think about how you want your business to grow in the future. From there, you'll have a pretty solid idea of what features and functionalities your POS will (and won't) need.
For example, someone who owns a whiskey bar in the heart of Melbourne's CB might not consider online delivery as a top priority and instead would prioritise implementing QR table ordering. On the other hand, a small restaurant in a quiet suburb might view online delivery as an essential ordering channel and will require their POS to support this feature.
It's also important to take a deep dive into your current workflows to understand any inefficiencies or common errors. Your aim is to achieve a holistic understanding of the inner workings of your business, so you can map out your pain points and what needs improvement. This will enable you to pinpoint what features your POS will need to support and grow your business.
Questions to consider
To assess your business needs, ask yourself the following questions.
Are there specific tasks that take too much time?

Can certain tasks be automated?

What common errors are made, and can they be prevented?

Are you planning to (or do you already) offer different ordering options like delivery or QR table ordering?

Do you want to invest in marketing or a loyalty program?

Do you want to use data to optimise your business?

How do you manage inventory, and can this be streamlined?

What payment methods do you accept, and how do you process payments?

What other systems do you use? E.g. accounting software and employee management tools.
Tip: your staff are on the front line of your business and will have a pretty good idea about what's working and what workflows need improvement. Ask them for their opinions to understand what will make their lives easier.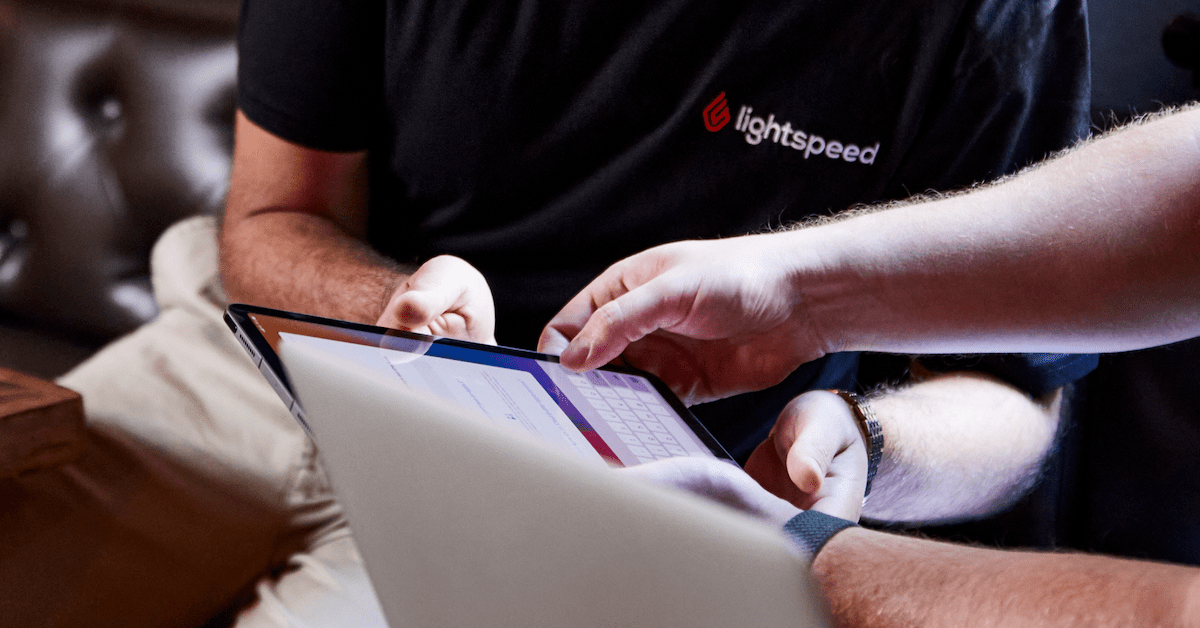 2. Ordering
From ordering via an app for delivery to scanning a QR code to order from a digital menu at the table, the way customers order food has dramatically changed over recent years. The number of Aussies ordering food online for delivery has increased by 47% since 2017, which emphasises how only offering dine-in services is no longer enough to remain competitive.
One of the most significant benefits of offering multiple ordering options is that it opens up a whole new revenue stream for your business and can boost your average order value. Our data shows that customers who have used our app to order ahead (pick-up) or used it for QR table ordering (dine-in) have spent an average of 25% more when they place their orders.
What to look for and questions to ask
The future of ordering is set to diversify, and your POS software needs to support current ordering channels and be adaptable to include new options that arise in the future. Therefore, before you invest in a new POS system, it's essential to consider what type of ordering options you want to offer to ensure you invest in a platform that can support your needs.
Here are some questions to consider:
Is food delivery the best option for you?

Will you opt for in-house delivery or partner with a delivery service like Uber Eats?

How well will your dishes travel?

Will you need to tweak your menu to make it more delivery-friendly?

How would QR table ordering work in your venue?

What about online ordering for pre-order and collection?
Whatever you decide, your chosen POS platform will need to seamlessly integrate with delivery and ordering partners. To ensure you never miss out on a sale, look for a POS software with the following features.
Delivery integrations

with platforms like Uber Eats, Deliveroo and DoorDash

The ability to

build digital menus

The option to

generate QR codes for table ordering

The ability for all

order types to sync directly to the POS and kitchen printer
3. Sequence of service
64% of customers find customer service more important than price, so it's instrumental for hospitality businesses to exceed expectations from the moment a customer walks through the door.
Your POS system should take the hassle out of service, prompt staff to upsell and streamline your workflows so customers get their orders as quickly as possible. When you're looking for a POS, ensure it includes features that will reduce the chance of order errors, speed up production, increase the likelihood of upselling and highlight when customers need attention.
What to look for
A

customer-facing screen

that allows customers to view their order as the staff keys it into the POS.

A table management feature

that maps out your venue's floor plan so waitstaff can easily track the progress of each table.

The ability to

integrate with bump screens

to boost kitchen efficiency.

A

tablet POS

that enables waitstaff to take orders at the table and sync them automatically to your POS and kitchen printer.

The ability to

prompt staff when certain items

are ordered to help with upselling.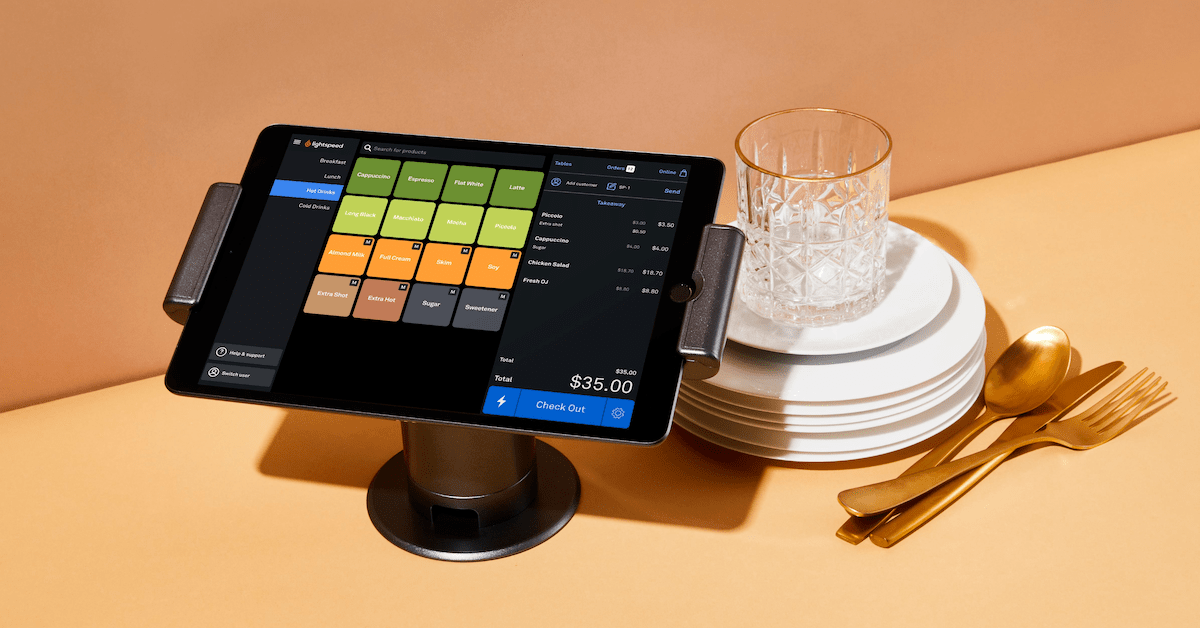 4. Payment methods
With less than 27% of Australian's opting to pay with cash, hospitality businesses must invest in technology that can facilitate different payment methods, such as Apple Pay and tap and go.
The power of POS software means that it can evolve alongside emerging payment trends, so you never have to worry about rejecting a customer's payment method. Accepting various payment methods safely and securely is the best way to keep your customers happy and queues short. Therefore your POS should make this process as efficient as possible.
What to look for and questions to ask
Before choosing a POS system, it's first important to understand how your customers will settle their bills.
Ask yourself the following questions.
Will customers pay at the counter or the table? Or both?

Do you want to give customers the option to split the bill?

Will you accept cash or only digital and card payments?
Once you have a clear idea of how you will accept and process payments in your venue, you'll need to ensure your chosen POS software can accommodate your requirements.
As a guide, look for the following features:
The ability to process payments anywhere in your venue

Functionality to easily split the bill – both by amount and items

The ability to sync the POS with the payment terminal to avoid keying errors

Regular software updates to include new payment technologies

The ability to accept contactless payments

End to end encryption for safe and secure transactions

The ability to sync with accounting packages for easy reconciliation
5. Inventory management
Aside from rent and wages, the cost of goods is one of your most significant expenses. And, with over 40% of food bought for inventory not making it past the back of house, it's crucial to keep on top of your stock, suppliers and expenses from one centralised system.
Most modern POS systems have an inbuilt inventory management feature; however, the functionality and complexity can vary between platforms. Therefore, it's vital to assess your current inventory management processes to understand how the right POS software will help streamline your workflows and cut unnecessary wastage costs.
What to look for and questions to ask
To understand which inventory management features your POS will need, consider the following questions.
Do you often over or under order ingredients?

Do you need more visibility over wasted ingredients?

How do you currently track stock?

How do you manage suppliers?

What is your process for conducting stocktakes?
Once you have a clear picture of your current processes and areas that need improvement, the next step is to research which POS systems will best align with your business needs.
As a starting point, you should look for a POS system that has the following features.
As dishes and drinks are sold or wasted, your POS should

automatically update the quantities of each ingredient

for accurate stock tracking.

An inbuilt

recipe calculator to help you build profitable menu items

by breaking down each dish by ingredient to compare against cost price and profit.

A

wastage tracker lets you easily record food waste

, who entered it and why so you can spot trends over time to minimise unnecessary waste and cut costs.

An option to

add supplier details

and assign items to suppliers.

The ability to

automate purchase orders and order to par

.

Easy to read reports

on your best and worst sellers.

The ability to

track stock levels in real-time

.
Remember: your POS software should take the hassle out of managing stock and suppliers and reduce expenses and waste while increasing profitability. Take the time to assess your inventory needs and opt for a platform that gives you complete visibility of the inventory that comes into your business versus what's sold and their associated costs.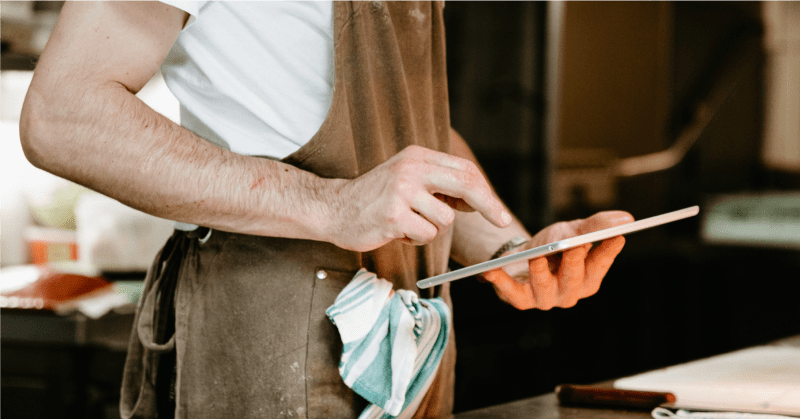 6. Data and insights
In today's digital world, data is king, and detailed reports into your venue's performance will help you make more impactful and informed decisions. As POS software connects every point of your business, from inventory to staff performance, they contain a wealth of information and are the perfect source to make revenue-boosting decisions.
Your chosen POS should make it easy to access your data in the form of easy to read reports and dashboards, so you can truly understand the dynamics of your business and take action from them.
What to look for
Customisable dashboards

A reporting app so you can access live data on the go

User-friendly reports that give you visibility on:

Best and worst performing menu items

Staff performance

Busiest trading hours

Sale by channel, e.g. delivery vs dine-in vs takeaway

Margins

Average spend per table
7. Integrations
While the inbuilt functionalities and features of your POS are essential, it's also crucial to understand what systems and tools your chosen POS is compatible with and if these align with your business goals.
What to look for
What operating systems (iOS, Android, Windows etc.) is the POS software compatible with?

What hardware (tablets, printers, computers etc.) is the POS compatible with and do they offer

hardware bundles

?

What other tools do they integrate with?

Marketing and loyalty software

Third-party delivery platforms

Accounting packages

Payment providers

Employee scheduling tools

Online ordering partners
Tip: make a list of all the current tools you use in your business (like accounting packages and employee management software), so you can check if they're compatible with your POS.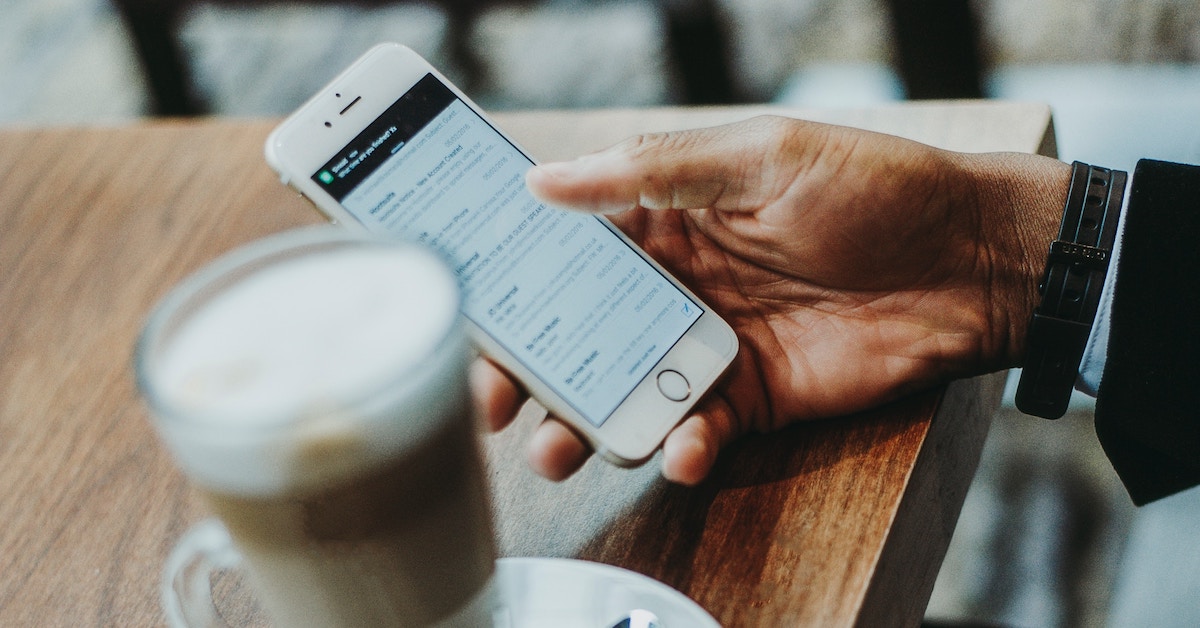 8. Contracts and support
Adopting a new POS system can be nerve-wracking for business owners, and getting up and running is often the most challenging part of implementing a new POS. Therefore, it's essential to ensure that your chosen POS provider includes onboarding, product training and ongoing support with your purchase.
It's also important to double-check the fine print of your contract, so you're aware of the payment terms and exit clauses. If you aren't getting the results you expected from your POS, or your business needs have changed, you don't want to be locked into an expensive contract.
What to look for and questions to ask
Before signing on the dotted line, consider the following questions.
Would you be happy with a lock-in contract, or do you require more flexibility?

What is the minimum contract length?

What are the payment terms? Would you prefer to pay monthly or annually, for example?
Tip: opt for a provider that offers flexible contracts and the ability to downgrade (or upgrade) and pause/cancel your plan at any time.
Fast, reliable, accurate support is what helps you take full advantage of your POS' capabilities, so it's essential to ensure your POS provider offers the following:
Support that's available on multiple channels, e.g. phone, webchat, email and social media

An online support or resource centre that contains detailed guides and training videos

Ongoing and up to date resources such as blogs, webinars and videos
Tip: don't forget to check how user-friendly the POS system is and if there's a free trial option, so you can test run the system before you sign on the dotted line.
Grow your business with Lightspeed POS
It's easy to invest in the right solution when you know what you're looking for. We hope this checklist empowers you to drill down into your business needs, so you know exactly what features and functionalities you'll need from your POS.
​​A fully integrated POS platform, like Lightspeed, empowers you (and your staff) to do so much more than just take orders and payments. Thanks to its connectivity, POS platforms take the hassle out of day-to-day operations, like accounting and inventory management, giving you more time to focus on your customers.
POS Buyers Guide: 11 Questions to Ask
Arm yourself with the right questions to ensure you're investing in the best product for your business now and in the future.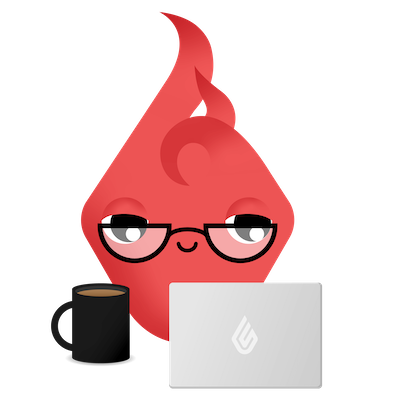 News you care about. Tips you can use.
Everything your business needs to grow, delivered straight to your inbox.