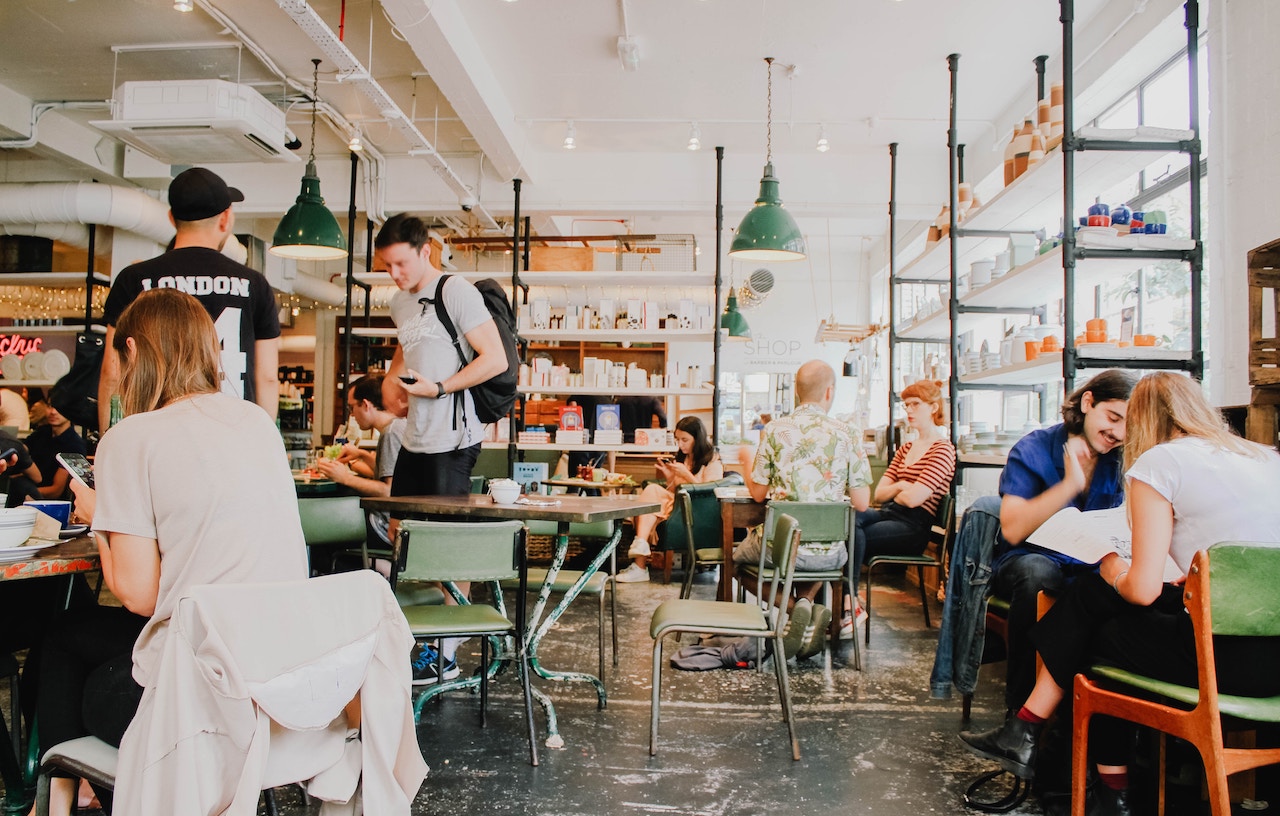 Running a restaurant can be hard (it's also heaps of fun, we know) but there's no denying it takes serious determination and hard work to be successful. As a restaurant owner it can be difficult to juggle everything at once – you've got waitstaff to manage, chefs to keep happy, accounts to check, suppliers to chase and stock to manage. And that's to name a few!
Staying on top of everything in the restaurant biz can be tricky. As a result, many restaurateurs are turning to technology, like restaurant POS systems, to help streamline day-to-day tasks and processes to facilitate growth.
What is a restaurant POS system?
Point of Sale, or POS, systems have been used by restaurants for decades. Modern restaurant POS systems have evolved from simple cash registers to powerful pieces of software. POS systems no longer just take orders and payments, they now manage and connect to everything from accounting to inventory all in one place.
And that's not all – as POS systems are hyper-connected (thanks to the cloud) they contain a wealth of data. This allows restaurant owners to pinpoint areas of success and highlight areas for improvement – supplying the knowledge and tools to drive growth and efficiency.
How can a restaurant POS system work for you?
We've narrowed down 5 ways a restaurant POS system can drive growth and efficiency for your restaurant:
1. The best experience for dine-in customers
Customer experience can make or break a restaurant – if they love it the chances are they'll come back or recommend to a friend. If they don't, they might never return or leave a bad review online. With 64% of people finding customer experience more important than price it's crucial for restaurants to exceed expectations from the moment a customer walks through the door.
This is often easier said than done. Making sure tables are seated and seen to in a timely manner or that orders are correct should be common practice – but mistakes happen, especially when it's busy. Luckily, a restaurant POS system can take the hassle out of table service, prompt staff to ask the right questions at the right time and streamline processes so customers get their meals quickly.
Efficient table service
POS platform is hyper-connected meaning orders can be taken from anywhere in the venue, such as on a tablet, and sent straight to the kitchen printer. This saves time (no more running to and from the POS terminal to input orders) and is great for customer experience.
Waitstaff have more time to focus on the customer and build rapport

Orders get to the table quicker

Customer requests can be added via the tablet, reducing the chance of miscommunication so the customer gets exactly what they ordered
Peak times in a restaurant are hectic and tables can sometimes be left waiting a little longer than necessary. A restaurant POS system can take the stress out of table management by mapping out your table layout. It can also track diners progress, with handy colour coding to highlight which tables need attention. This provides staff with a real-time bird's-eye view of all customers, so they know exactly who needs attention and when.
Upselling made easy
Upselling is tricky, there's no denying it – especially during a busy service. However, it's crucial waitstaff remember to ask the right questions to increase each table's spend and boost revenue. With Option Sets feature in Lightspeed's Restaurant POS, restaurant owners can pre-programme prompts to show to waitstaff when they're taking an order.
Not only does this encourage staff to make recommendations ("a glass of the pinot grigio goes really well with the salmon") and ask the right questions at the right time ("would you like a side of steamed greens with your steak?"), it can also help increase average spend per head – giving a healthy injection into a restaurant's bottom line.
Providing waitstaff with the best tools can empower them to successfully upsell. While upselling is a great way to boost revenue it also adds to the customer experience. Engaging with knowledgeable waitstaff, who are passionate about the menu, can really enhance a customers dining experience – making them more likely to return in the future.
Contactless dining
In light of COVID-19 the need for contactless dining has never been greater. Many restaurants are pivoting to new technology that allows customers to order their meals from the table. This tech not only minimises contact and helps keep customers 'COVID-safe' it also has a range of cost saving & growth benefits.
It's been reported that customers spend up to 30% more on online food orders than they do dining-in. To capitalise on this trend and replicate the online ordering process customers are encouraged to order at the table from their phones. These orders sync straight to the POS and are automatically sent to print in the kitchen.
Contactless orders are a great opportunity for restaurants to increase average spend by highlighting profitable dishes and cross selling sides. Plus, customers can reorder with a quick tap meaning faster service! It's also a great way to save on printing menus and you can easily update your digital menu when new dishes are added to your offering.
The most important thing? Reduced contact creates a safer environment for your customers (and your staff) – giving everyone peace of mind.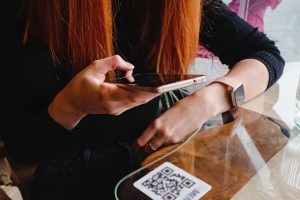 2. Cut costs with stock control and waste management
It's been reported that 40% of food bought for inventory doesn't make it past the back of house. This is a huge issue for the restaurant industry and is costing owners thousands of dollars a year. However, implementing efficient stock control and waste management processes can dramatically cut costs and save precious dollars.
A restaurant POS system can effectively manage your stock, suppliers and costs all in one place. It can maximise margins by breaking down dishes per ingredient, so you can compare revenue against cost price and profit. Plus, built-in waste management technology allows you to pinpoint exactly where and why wastage is occurring.
Stock management made easy
Restaurant POS systems include a handy built-in inventory that takes the hassle out of managing stock and suppliers. It allows restaurants to operate more efficiently before food is even purchased by the customer. It also creates a better process to manage what you've bought versus what you've sold.
The great thing about this is that you can monitor everything from one platform. This overarching visibility means restaurants can reduce expenses and waste, while increasing profitability. The built-in inventory allows you to:
Adjust the cost and breakdown of dishes by building recipes

Track fixed and variable ingredient costs

Determine margins by comparing sales revenue, cost price, and gross profit

Input supplier details and assign them to specific items

Automate purchase orders

Reduce wastage

See stock levels in real time
Restaurant waste management
Food waste is a huge issue for the restaurant industry and Australia as a whole. It's estimated that Aussies waste over 5 million tonnes of food each year – enough to fill 9,000 olympic-sized swimming pools.
Food waste is also impacting the environment – causing over 8% of greenhouse gasses. This issue has become more pressing over recent years and 90% of Aussies now admit they are worried about the environment and sustainability.
The solution?
Wasted food means wasted money and restaurateurs are turning to tech to help with waste management. Every item of food you throw away, whether it's gone off or been sent back by a customer, is money you've spent and can't get back. Luckily, there is a solution for those looking to save money and please environmentally conscious customers.
Lightspeed lets you know the exact cost of your wastage and take action to minimise future waste. How?
Easily record food wastage, who entered it and why

Inventory is automatically updated when wastage is recorded

Minimise waste by running reports to spot trends over time
When you know what you've wasted, you can assign costs to those losses and understand the impact. When you know why you've wasted, you can take measures to prevent it from happening again – saving you money in the long run.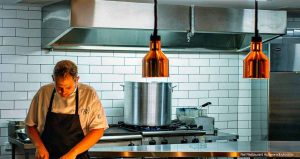 3. Reach new customers with online food orders
There's no denying that online food orders have skyrocketed in recent years. In fact, the number of Aussies ordering food online has increased by 47% since 2017. As a result, restaurants are capitalising on this demand and pivoting their menus to include takeaway options.
The downside? Commissions. It's no secret that delivery partners can charge up to 30% commission, which undoubtedly eats into profits. We know margins are already tight for many restaurants, however the pros of teaming up with an online ordering partner are worth considering.
Extra revenue streams
One of the biggest advantages of offering online ordering is that it opens up a whole new revenue stream for your restaurant. However, it's important to consider what type of online ordering you want to offer – is food delivery the best option? Or would an online ordering system work better for you? Restaurant POS systems integrate with a whole host of partners, making it easy to choose the best option for your restaurant.
Delivery orders
Teaming up with a delivery partner like Uber Eats, Deliveroo or DoorDash is super easy with a restaurant POS system. You don't have to worry about multiple platforms, as all delivery orders are synced straight to the POS – just like a dine-in order!
Well over a quarter of Millenials and 28.7% of Gen Z (those born between 1995 – 2010) use delivery services in Australia. This is a huge pool of potential customers for restaurants to tap into if they decide to offer online ordering and delivery.
Online orders
If you're worried that delivery might be a big step you can always try partnering with an online ordering system. These partners let customers place orders via an app or website and collect them in person later on.
The great thing about order-ahead partners, like Lightspeed Ordering, is that restaurants don't have to sacrifice their brand identity. Restaurants can easily set up their storefront, add menu items and customise the look so it matches their branding. Plus, all orders are synced to your POS and sent to the kitchen so they're prepared in time for collection.
4. Increase revenue with analytics and reporting
Increasing revenue is a common goal for every business owner, and restaurateurs are no different. However, understanding what day of the week is the most profitable, or which staff members generate the most revenue per table can be tricky. As a result, some decisions and initiatives to increase sales are based on assumptions rather than statistics.
As restaurant POS systems are connected at every point – from inventory control to table service – they contain a wealth of data and are the perfect source to make informed revenue-boosting decisions.
Make data driven decisions
When it comes to making decisions, data is king and having a solid source of information is invaluable. Thanks to Lightspeed Insights, restaurant owners can easily drill down into their numbers. The data is presented in an easy to read format – making it simple to spot trends and patterns. These insights are the best way to really understand the dynamics of your restaurant, and take action from them.
For example, you can see which staff members get the highest order value from tables. You can also pinpoint your peak times, by viewing sales data based on certain days of the week, or times of day. Using this information, your best staff can be rostered at peak times to maximise average spend per table.
Lightspeed Insights can also be used for:
Sales by channel

– understand exactly how much revenue each channel is generating and how much it's costing. E.g. delivery apps, v pay at the table, v pay at the counter

Best sellers

– know exactly which dishes are most popular, which are the most profitable and which ones are costing too much

Average spend per table (order) and per head when using guest count feature – understand how much a table spends on average and set KPIs for staff to encourage upselling and increase average spend
One-click reports

– get instant insights into everything from daily sales to staff attendance

Insights Live app

– access real time sales data even if you're off site so you can make snap decisions if necessary
5. Streamline payments and accounting
Let's be honest – accounting probably isn't the reason anyone got into the restaurant business. While it isn't the most exciting thing in the world, it's absolutely crucial in running and growing a restaurant. Staying on top of your numbers can be tricky and time consuming.
Thankfully, a restaurant POS system takes the hassle out of accounting by streamlining transactions into one system. Plus the software is constantly updating so restaurants can accept new payment methods without a hitch.
Seamlessly sync with your accounting package
Reconciliation can be a headache – especially at the end of a long shift. Luckily, a restaurant POS system seamlessly integrates with accounting packages like MYOB, Quickbooks and Xero so all of your transactions are automatically reconciled! This means no more late nights trying to work out variances and card discrepancies – giving you more time to focus on what matters (be it your customers, staff or sprucing up your menu).
Cash is dead
It's no secret that cash payments are on the decline. In fact, 37% of payments in 2019 were made in cash compared to 67% in 2009. This decrease can be linked to the rise in popularity of payment methods such as tap and go and new technologies like eWallets.
In today's world convenience is king and payment methods are reflecting this trend. Transactions should be quick and easy allowing customers to carry on with their day. Declining certain payment methods can be frustrating for customers and can end their experience on a sour note – reducing the chances they'll return for a second visit.
Restaurant POS software is compatible with a whole host of payment integration partners and is constantly updated to meet changing customer requirements. Plus, the POS terminal automatically syncs with payment terminals, like EFTPOS, in a safe and secure way. These features make it easy for restaurants to:
Accept new payment methods

Easily split bills

Avoid keying errors from staff

Offer faster payments with peace of mind for customer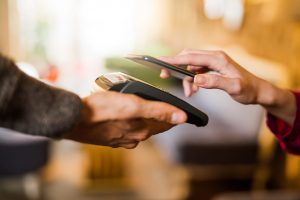 Save time and money with a restaurant POS system
A seamlessly integrated Restaurant POS System, like Lightspeed, empowers restaurant owners (and their staff) to do so much more than simply take orders and payments. Thanks to its connectability a restaurant POS system gives owners a holistic view of their restaurant – saving them precious time by streamlining processes and taking the hassle out of day-to-day operations. Plus, its powerful reporting features means owners have access to a wealth of insights, allowing them to make data driven decisions to cut costs and facilitate growth.
Want to try Lightspeed for free? You can! Sign up for your free account now.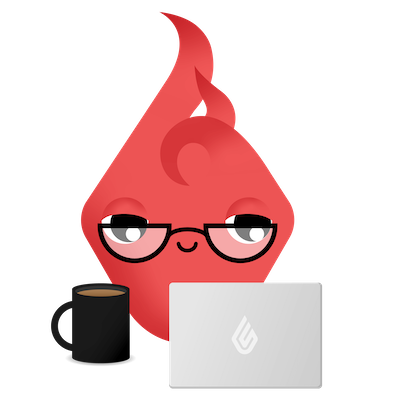 News you care about. Tips you can use.
Everything your business needs to grow, delivered straight to your inbox.