Xenia Bar & Dining
Xenia Bar & Dining: Serving Authentic Greek Cuisine To Gold Coast Residents For Over 7 Years
Xenia Bar & Dining is aptly named after the Greek concept of hospitality and the generosity shown to those who are far from home. The family-run business opened its doors seven years ago and has now expanded to three sites across the Gold Coast. When you dine at Xenia Bar & Dining, the team want you to feel welcome, part of the family and, most importantly, to enjoy an authentic Greek experience.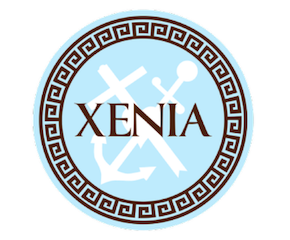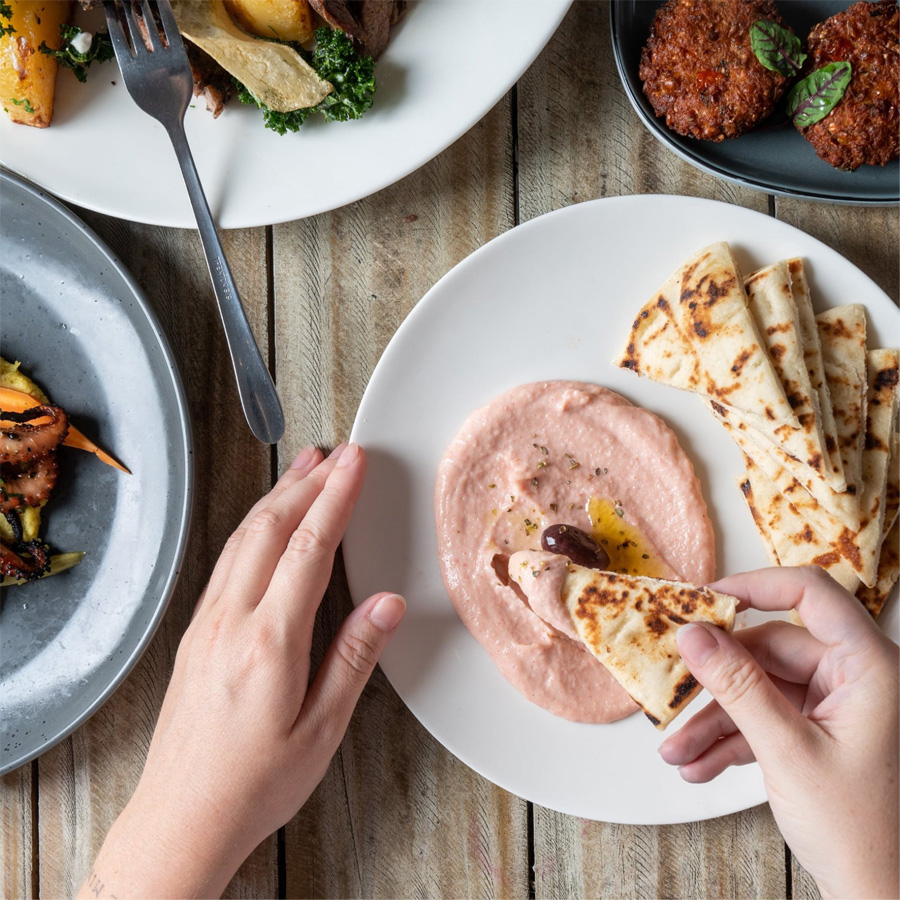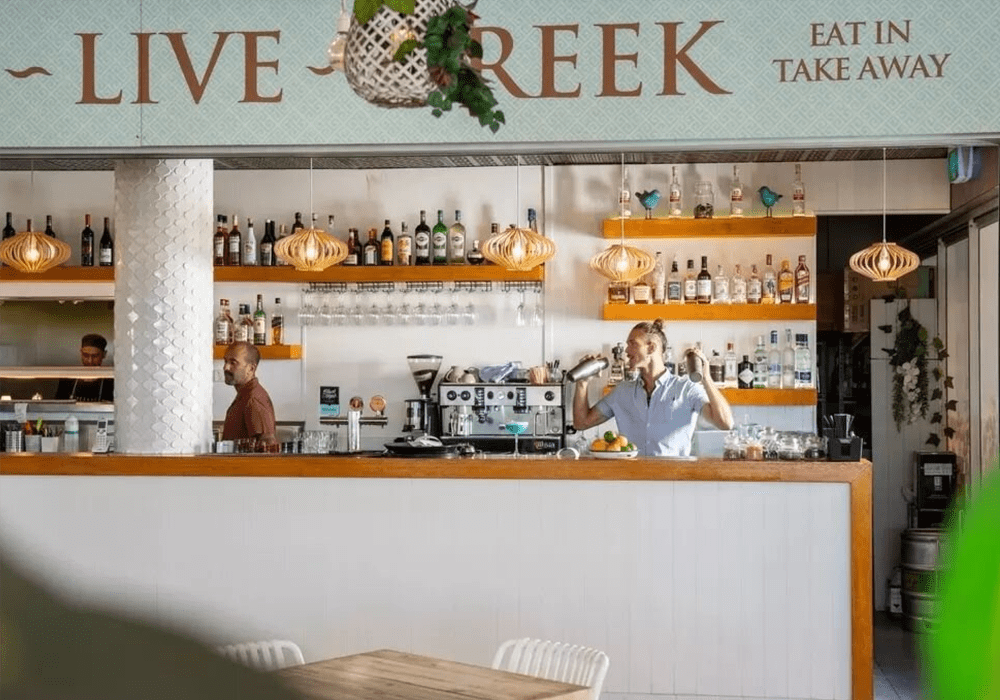 Xenia Bar & Dining + Lightspeed
As a busy, multi-site restaurant, Xenia Bar & Dining needed a platform that could help them streamline their inventory management to make the most of their margins.

We spoke to Daniela, the Finance Manager at Xenia Bar & Dining, who walked us through her experience with Lightspeed.

At a glance
Lightspeed provides Xenia Bar & Dining with a powerful POS platform that seamlessly manages everything from ordering to inventory management and profitability tracking.
Save time analysing business data with easy-to-use analytics tools
Maximise margins and gain insight into what's working and what isn't
Simplified stocktaking gives transparency for accurate and efficient stock counts
Streamlined inventory ordering impacts margins and profits
Tweak menu pricing to boost margins with inventory ordering insights
Dedicated support to help streamline operations and foster growth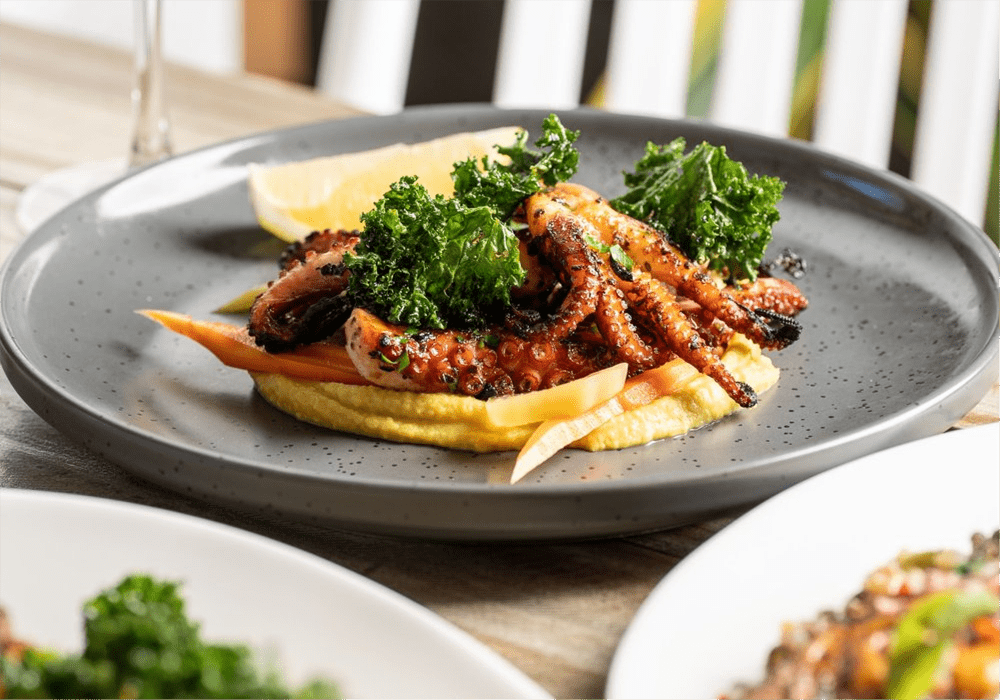 Why Xenia Bar & Dining chose Lightspeed
Save time analysing business data
"All the data is live, we have access to so much information."
Xenia Bar & Dining spent countless hours inputting data into spreadsheets and often had little time left to analyse their numbers. As Lightspeed connects all points of their business, from ordering to inventory, it's now quick and easy for the team to dig into their data.

"We spent so much time putting everything into Excel and trying to figure everything out," explains Daniela. "However, with Lightspeed, everything is designed to be faster, so you can just invest your time in analysing the data."

"It's so impressive… How you can just build the reports, easily read them, and you can create custom reports exactly how you want."

Product: Insights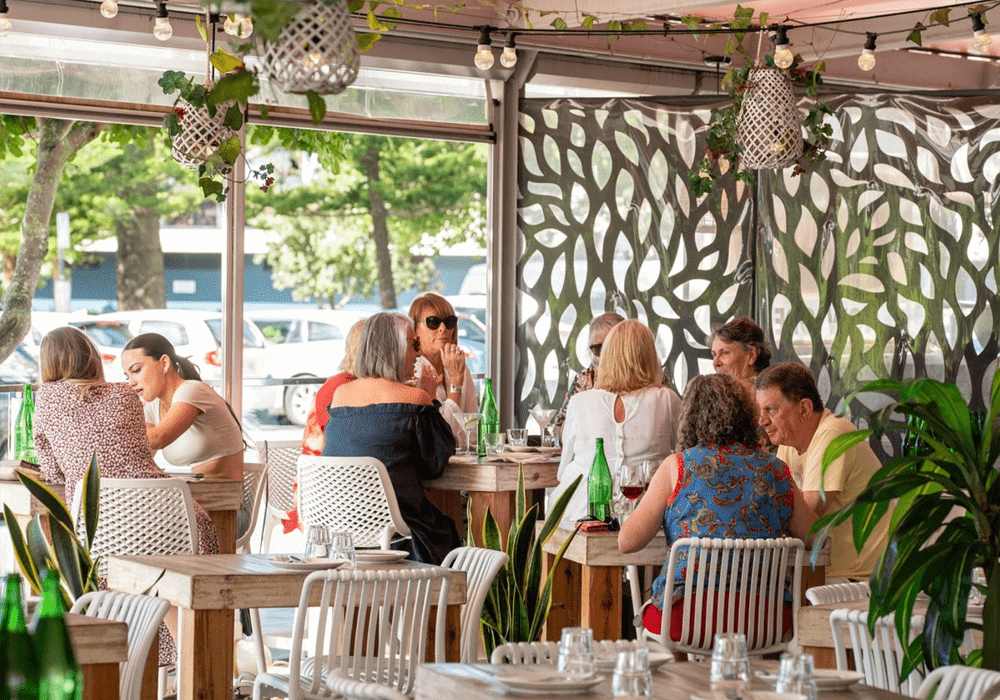 Maximise margins to boost profits and maintain quality
"The system is very clever, everything is there."
Maintaining high-quality dishes with fresh ingredients is imperative for Xenia Bar & Dining, but it's also crucial to ensure each dish is optimised for profitability.

"We don't just want to focus on the numbers. We really want to make sure we have the right balance, and we also must be profitable. But then, at the same time, you really want to keep the quality of ingredients high."

Thanks to Lightspeed, it's easy to track which dishes are making the most profit and which are costing too much to produce. Armed with this information, Xenia Bar & Dining can tweak the ingredients in their dishes to maintain quality while remaining profitable.

"We are really working with the tools that give us the power to understand our gross profit and what's doing well. We can understand what's costing too much and if certain dishes are giving us the amount of money that we are expecting."

Product: Produce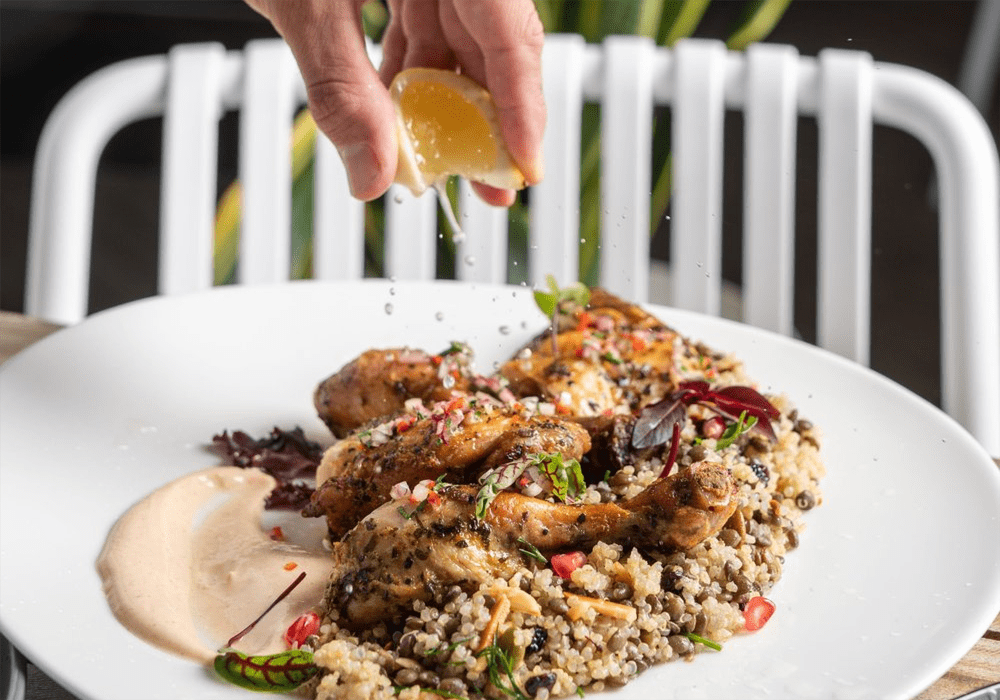 Accurate, transparent stocktakes save time and money
"Looking at the system, I can tell you how much stock we have on hand in each of our venues."
The Xenia Bar & Dining team relied on traditional pen and paper when conducting their stock takes. Not only was this time-consuming, but it also compromised the accuracy of stocktaking.
"We used to use pen and paper, which is fine, but it means stocktaking isn't always right."
With Lightspeed's advanced inventory and stocktaking tools, everything is connected, so the system always knows how much stock you should have on hand. These insights are imperative for Xenia Bar & Dining, as it allows them to quickly spot things going wrong - saving time and money.
"If the system says we have two bottles of water, but on my shelf, there's just one - we know something's going on," explains Danelia.
"While we didn't have a great stock-taking process… I can now tell you exactly what stock we have on hand because of the data. We are now really hands-on with the information, and we can make better decisions with that."
Product: Produce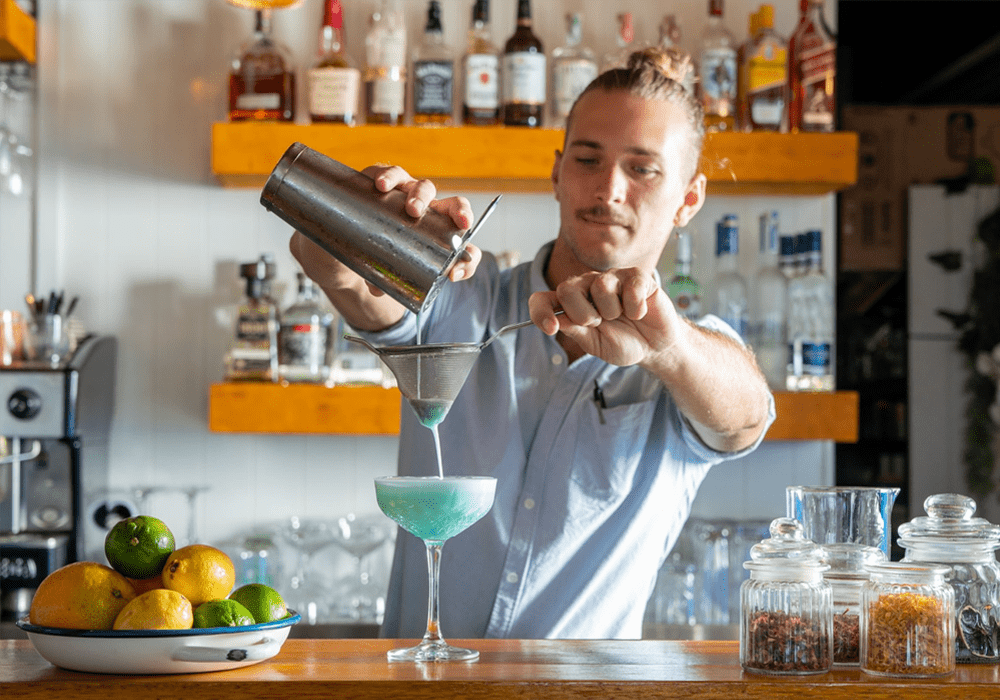 Streamlined inventory orders save time and reduce errors
"It saves time, and we know orders are going to be right - they are not just ordering out of nowhere."
For Xenia Bar & Dining, it's important for their stock counts, inventory, recipes, and purchase orders to be linked within one system to ensure that everything is accurate and mistakes can be spotted quickly.

"It's very, very powerful… With the Purchase system linked with our recipes and live stocktakes, it's great to ensure everything is correct."

"The head chefs know exactly what the remaining budget is, and because the whole system is live, they can use it to buy ingredients and decrease the budget that we have created."

Lightspeed also provides visibility on stock and orders to the different teams within Xenia Bar & Dining, which reduces double handling and order errors - saving time and money.

"The kitchen team, the independent product team, they have visibility over all the stock and order information. If anything needs ordering through the system, they can check if someone already ordered it," explains Daniela.

"So for me, it's faster than before, when they had to use a piece of paper, then they went to the system - they were doing everything twice. Now they just use the iPad [to place orders and view stock]."

Product: Purchase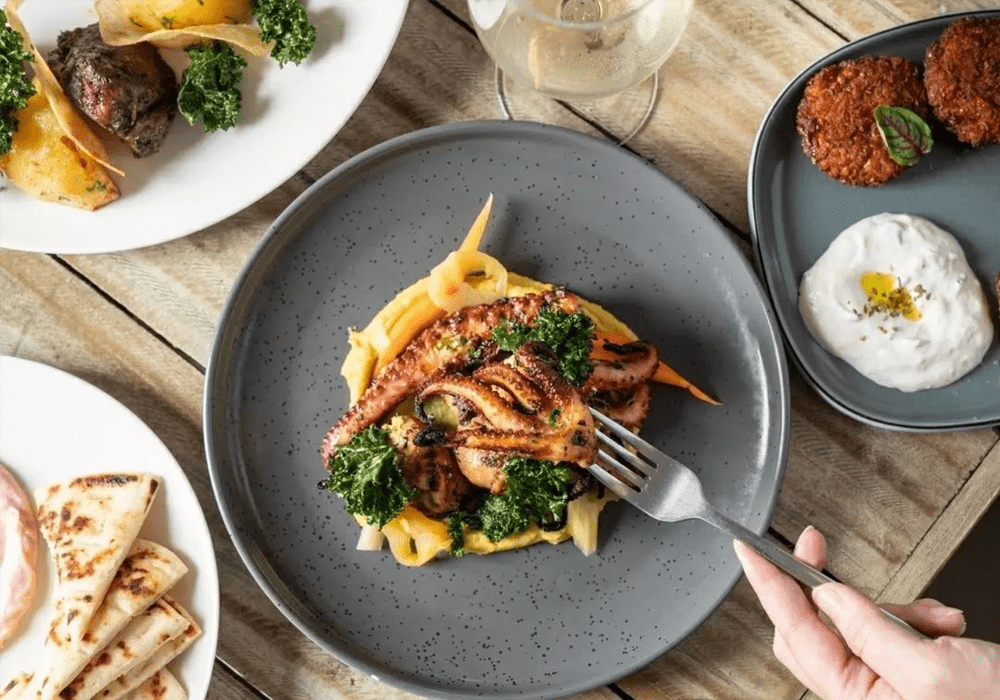 Tweak menu pricing to maximise margins
"It's very powerful for us."
Despite using Lightspeed for years, Xenia Bar & Dining admit to not always using the system to its full potential. However, in recent years the team have harnessed Lightspeed's inventory tools to make the most out of their margins.

"Previously, we didn't have all of Lightspeed's tools set up. We just had the products set up, say we had a cocktail… but now there's so much more than just putting a cocktail product into the system. There's a recipe; there's a cost; there are ingredients. There are so many more features that we can use."

Thanks to Lightspeed's sophisticated inventory and ordering tool, it's easy for Xenia Bar & Dining to gain visibility over their profitability and if it's going up or down.

With their cocktails, for example, the team use Lightspeed to understand if a drink is profitable by comparing sales numbers to price and profitability. If profits fall on certain drinks, they can either renegotiate liquor prices with their suppliers or increase the cocktail price.

"If, for example, our suppliers increased the price and we don't notice, we just kept operating as normal. But now, I can tell exactly how much was agreed on the price. I can make a list of the cost of that product. So I know exactly how much ingredients cost from each supplier and what recipes they're used in."

"Because we now have our purchase information linked to our POS as well… if there is a price increase, I can see a report on this, and we'll know if something is not working well. So we could increase our price or double-check our purchase price."



Product: Produce, Purchase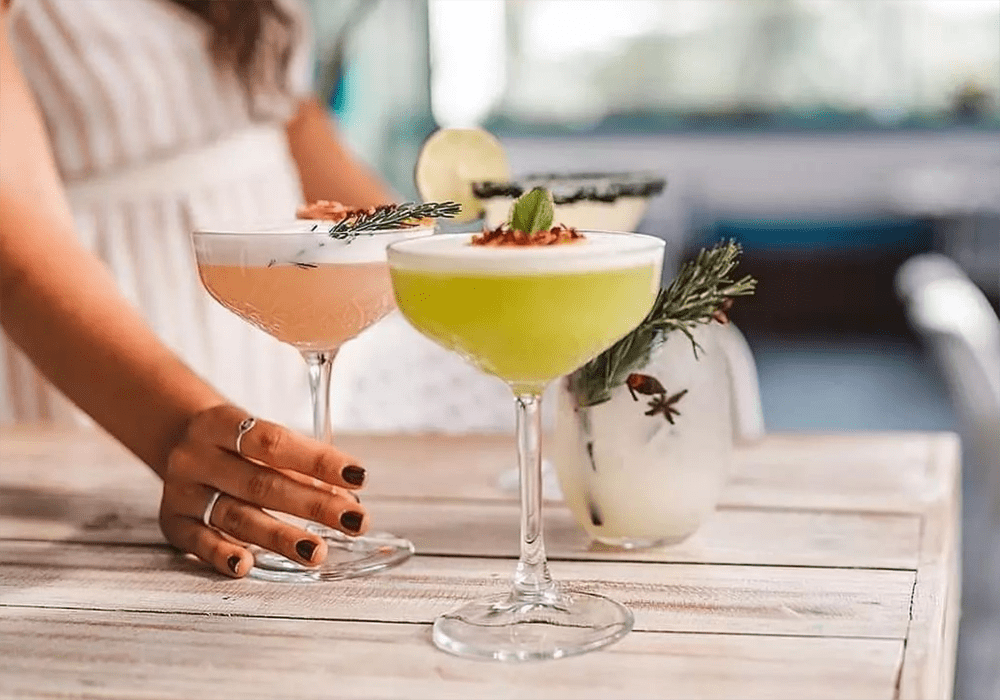 Foster business growth with dedicated, expert support
"If I don't know how to do something, I know I can have a meeting, and we'll figure out the best way to do it."
For Xenia Bar & Dining, having dedicated one-to-one support from Lightspeed has been invaluable. The team have access to our experts, who can guide them through the system, so they can gain an in-depth understanding of how the platform can work best for their business.

"It's been essential… I am learning so much," comments Daniela. "It makes Lightspeed even more powerful. It's like I have a teacher for me. I was learning how to use all this information."

"This has been very powerful for us because it's not just about having the system but learning how to use the system and then just really putting it into our daily routine. So it's been very, very, very important for us."

Product: Concierge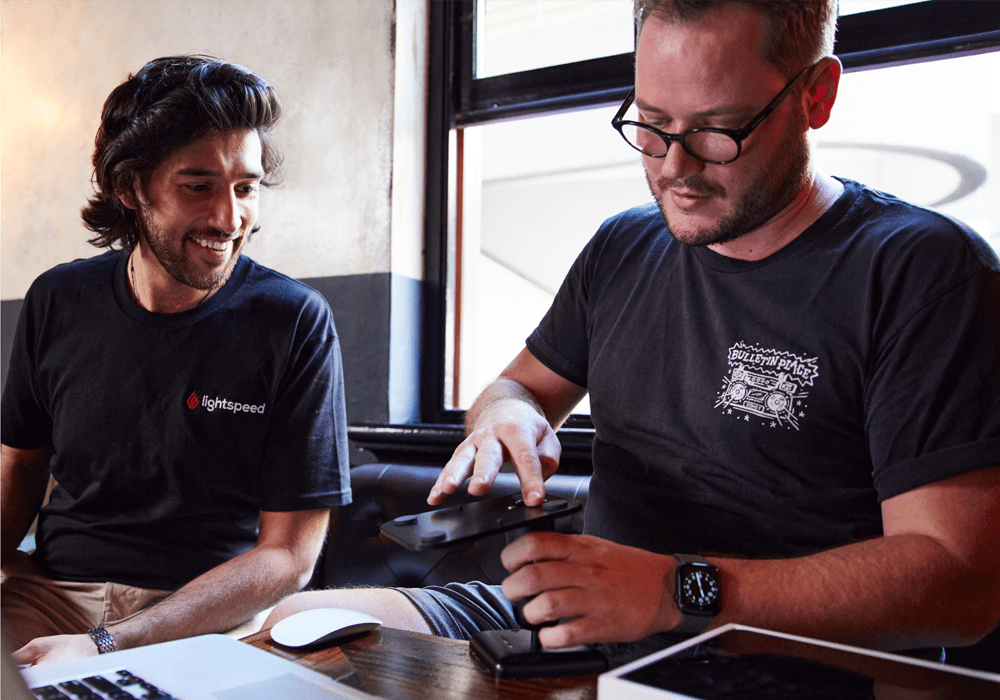 A final word from Daniela
"That's the most important thing for me; Lightspeed gives you time. Once you're set up in the right way, you can make decisions faster, and it gives us time to spend on other things like hiring staff or promoting or marketing. So that's very powerful for us."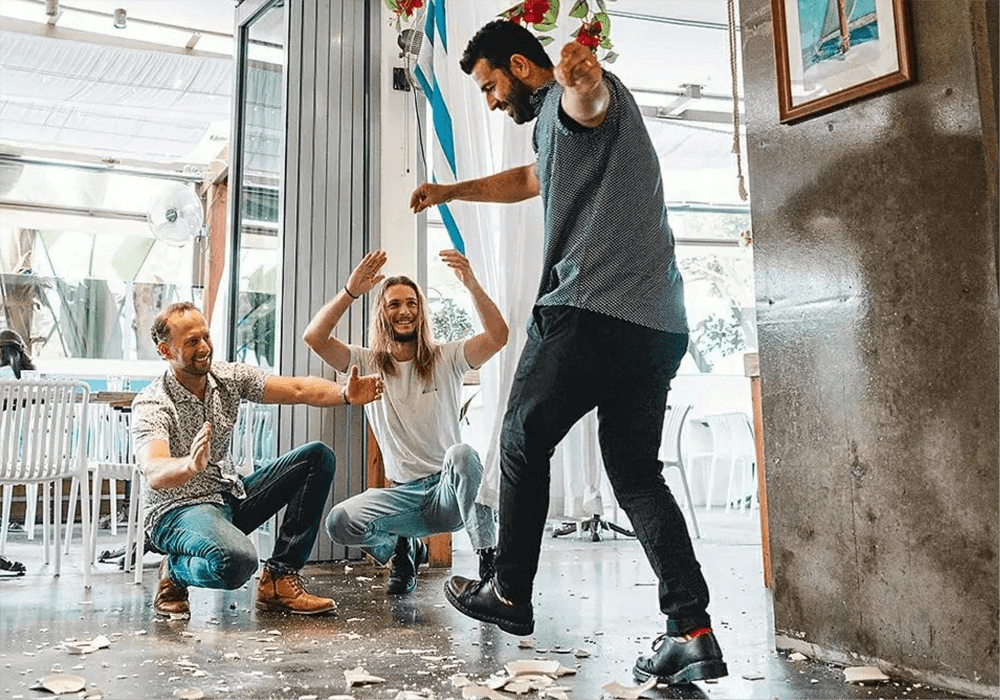 Start your free Lightspeed Trial today! Speak to an expert?