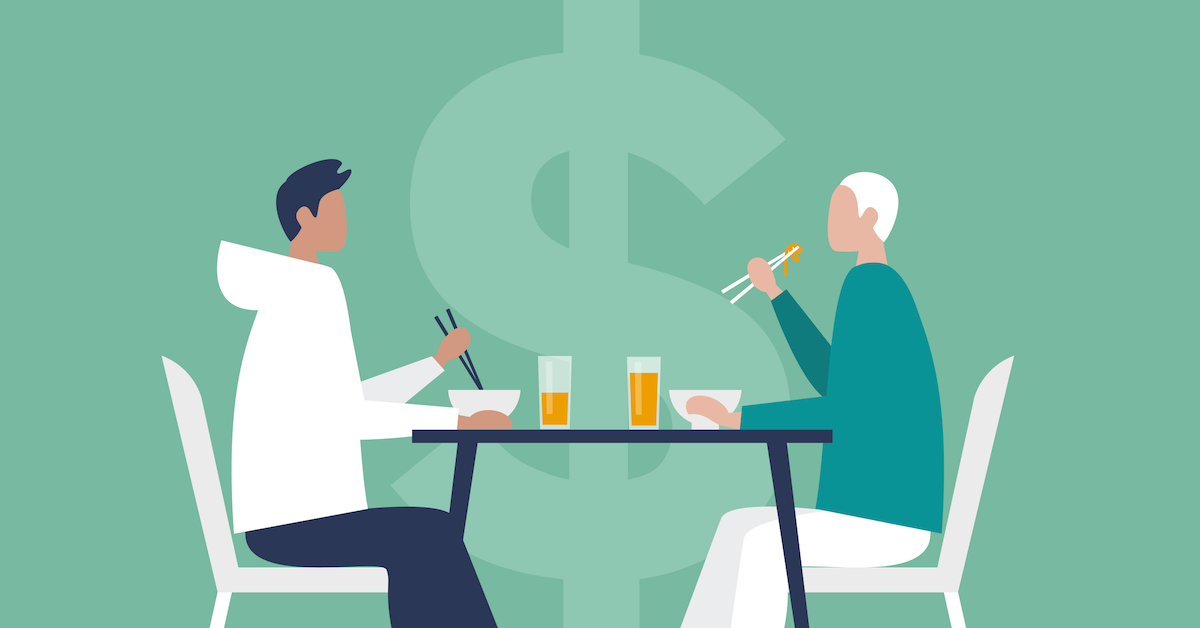 After suffering through months of prolonged lockdowns, there's finally light at the end of the tunnel for a large portion of the Australian population. And, as restrictions ease, experts predict that a revenge spending boom is on the horizon.
According to a survey by Shopper, Aussie households saved over $140 billion during the course of the pandemic, and many are planning to splurge their hard-earned dollars after being restricted for so long.
The same survey found that 40% of Australian consumers are looking forward to spending on dining out, which is welcome news for our hospitality community that's done it tough for so long.
While the post-lockdown desire for revenge spending will provide a much-needed revenue boost for hospitality businesses, it's important to remember that, at some point, life will return to normal. And, this begs the question:
What will happen when the revenge spending bubble bursts?
The future of dining: 10 trends to watch
The Covid-19 pandemic resulted in lockdowns, seemingly endless restrictions and a dramatic shift in how people interact with each other on a daily basis. As a result, customers have become accustomed to living their lives in a very different manner to how they did in the past.
In a post-covid world, hospitality venues will have to adapt their workflows and processes to ensure they're offering the most convenient service at the highest standard. And, while some Covid routines will fall into obscurity, others are set to remain for years to come.
To help hospitality businesses stay ahead of the curve, we've analysed industry trends and statistics to understand what customers really want and how technology will impact dining, so venues can consistently deliver exceptional experiences for their guests.
Prepare your venue for the future of dining
Download our free White Paper that studies national data to identify 10 dining trends that will shape the future of dining in Australia.
Trend 1: Digital payments will dominate
We've all heard the saying "cash is dead" – and while that's not necessarily true, cash payments have been steadily declining in Australia, with under 27% of consumer payments now made in cash. This decline can largely be attributed to the swift rise in contactless payments options, such as tap-and-go and digital wallets like Apple Pay, thanks to the convenience and safety they offer.
Digital payments will play an increasingly significant role in the future of dining, and it's predicted that the number of digital payment users will rise from 3.8 million users to 6.2 million by 2025.
According to our research, 56% of Australians believe that contactless payment options would make them feel more comfortable dining out. Therefore venues must adopt an integrated payment system so guests can enjoy a safe, quick and convenient payment experience.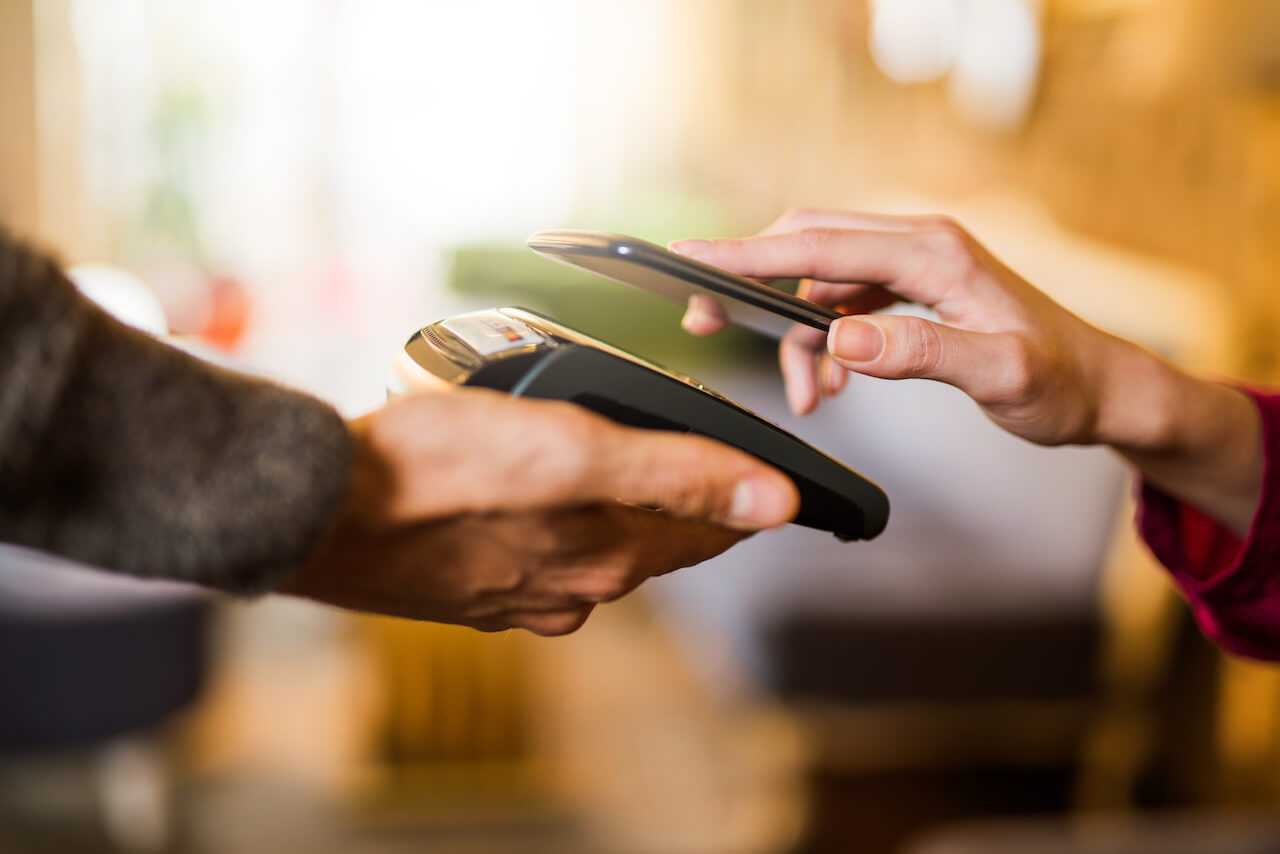 Trend 2: Contactless ordering to reach new heights
The prominence of QR codes in our daily lives has significantly increased in the last 18 months, thanks to mandatory venue check-ins. This acceptance into mainstream culture has opened a new and exciting channel for hospitality businesses to embrace as customers return to venues.
In August of 2020, only 4.9% of Lightspeed venues were utilising QR codes for ordering. This figure has steadily increased over the past 12 months, topping out at 15.2% in August of 2021. Our data shows that customers who order via QR table ordering spend on average 25% more than traditional dine-in orders.
In a recent survey, ​​57% of respondents stated they would choose a venue based on the availability of QR technology.
Your venue doesn't have to solely adopt QR ordering, but giving customers the option will go a long way to reassuring cautious guests that dining in your venue is both safe and convenient.
Trend 3: The acceleration of food delivery
While QR ordering was relatively unheard of before the pandemic, online food delivery was already a growing channel for hospitality businesses. In 2019 alone, 2 million Australians used an app or delivery platform to order their food. However, online food delivery is set to further accelerate over the next few years – hitting 4.6 million users by 2025.
Customer demand for exceptional quality delivery food is set to remain high, and businesses must invest in, rather than neglect, their delivery offerings.
A recent OpenTable survey of 1,000 Australian diners found that 79% wanted restaurants to continue to offer takeout and delivery services.
Most customers embrace a return to in-person dining; however, 18 months of restrictions have led to many diners craving the convenience that delivery orders afford. Therefore, it's crucial for venues to still offer dedicated delivery services, with hand-picked dishes that will travel well.
Trend 4: Customers crave personalised experiences
Personalisation has become an everyday occurrence for customers who are spending an increasing amount of their time online – and there's a growing expectation for personalised experiences to carry over into the real world.
According to a study by Accenture, 83% of consumers want businesses to understand them better, emphasising how customers have come to expect a personalised experience.
If you're looking to prioritise personalisation, then digging into your data is a great first step. This will allow you to understand your customers and their dining habits to pinpoint areas within your businesses that can easily be personalised.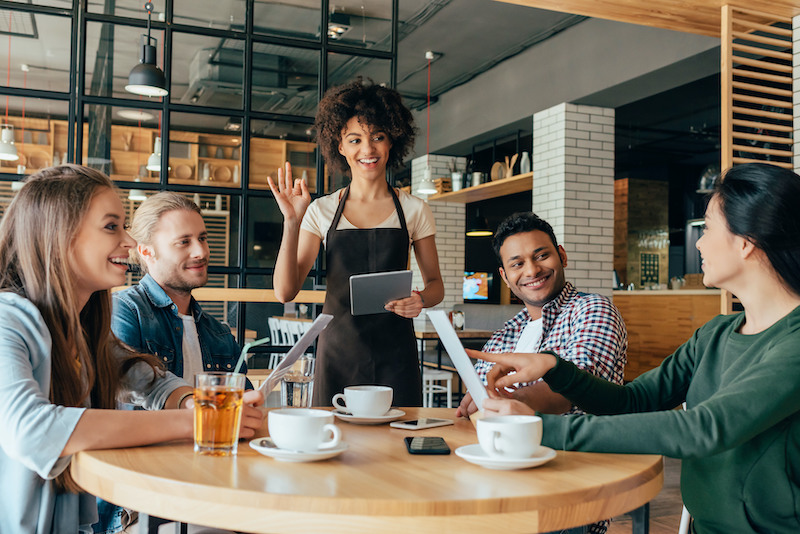 Trend 5: Consumers favour meat-free menu options
42% of Australians are either reducing the amount of meat they consume or cutting it from their diet completely. In addition to this, Australia was the second-most popular nation globally for vegans in 2020, behind only the UK.
This considerable shift in eating habits highlights that plant-based eating is no longer just a fad that hospitality businesses can hope to ignore. Even fast-food giants Hungry Jacks Gusman Y Gomez and Dominos have added expansive vegetarian and vegan options to their menus.
With more Australians taking a keen interest in what they eat and where their food comes from, hospitality venues need to fine-tune their offerings to appeal to this fast-growing market of conscious consumers. By excluding plant-based options from your menu, you will likely miss out on potential sales from customers who otherwise would have come to your venue.
Trend 6: Sustainability matters
Over 90% of Australians are concerned about the environment and sustainability, which has led many consumers to purchase locally sourced products that have a limited impact on the environment. With consumers actively looking for businesses that care about sustainability, hospitality venues must implement as many eco-friendly and sustainable processes as possible.
Partnering with local suppliers minimises the time your ingredients spend on a plane or truck, so your business gains fresher produce and is responsible for fewer carbon emissions. Plus, purchasing local produce helps support your local economy and is instrumental in fostering long-term connections to support other local businesses while also helping the environment.
Trend 7: Food waste under the microscope
The war on waste has gained momentum in recent years, and unfortunately, the hospitality industry isn't an innocent bystander when it comes to food waste.
It's estimated that 40% of food bought for inventory ends up in the kitchen bin. Not only is this highly detrimental to the environment, but it also costs businesses thousands of dollars a year. To combat this, many venues employ technology that enables them to easily track and record the amount of food waste they produce.
Another popular option is donating leftovers to a local charity or homeless shelter. Not only does this support the local community, but it also highlights to customers that you're proactively trying to reduce the amount of food your business wastes.
Trend 8: Bid farewell to paper and plastic
Paper and plastic waste is another pressing issue for a growing number of eco-conscious customers. According to recent research, 80% of consumers want to see a reduction in plastic packaging following the COVID-19 pandemic. And additionally,
"85% believe it's time to move away from single-use materials in favour of packaging made from recycled materials."
Hospitality venues must acknowledge this shift in consumer attitudes towards paper and plastic waste and prioritise reducing the amount of waste they produce to appeal to a growing number of sustainably-minded consumers.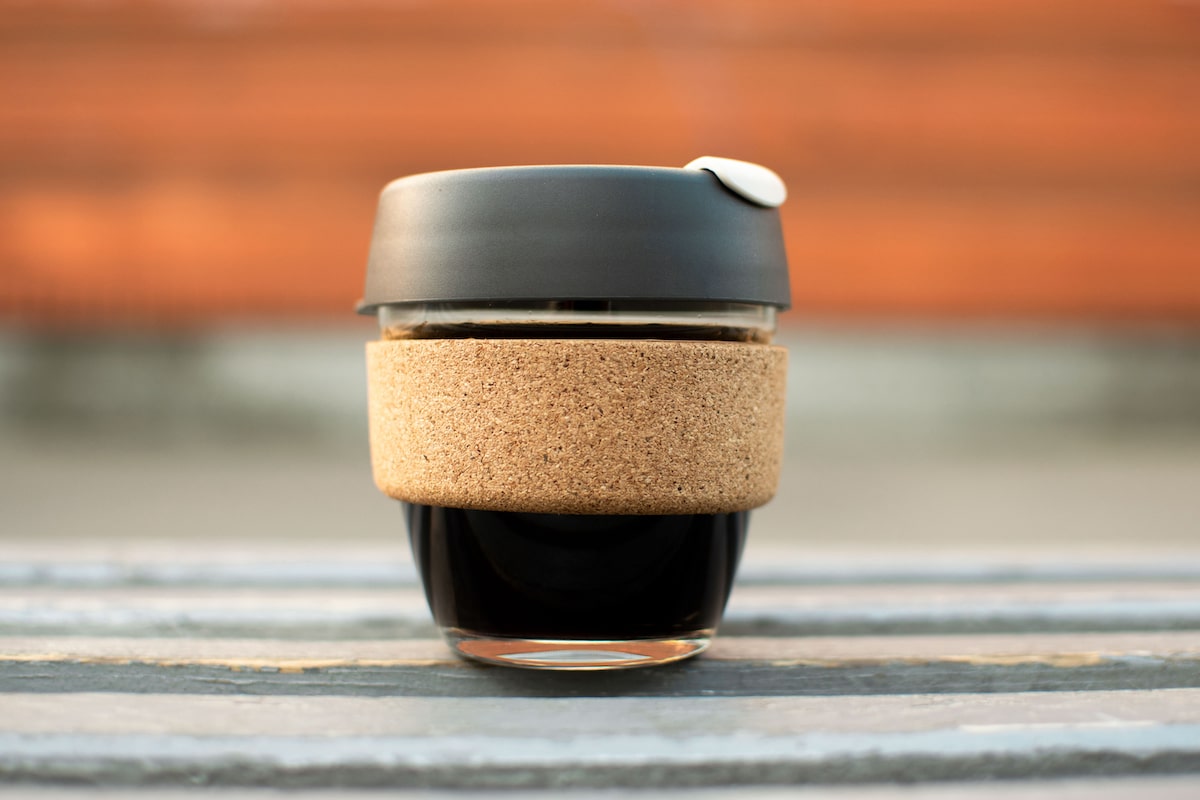 Trend 9: Alfresco dining is here to stay
In a pre-pandemic world, businesses had to jump through several hoops to get an outdoor dining permit. However, state governments are set to permanently relax outdoor dining and drinking regulations, making it easier for businesses to get council approval.
This move is set to be popular with customers, as a recent OpenTable report found that 81% of diners want expanded outdoor dining to become a mainstay for hospitality businesses.
An outdoor dining trial with businesses in The Rocks and Darling Harbour was a roaring success – prompting the NSW Government to roll out similar initiatives across the state in late 2021.
During the first eight weeks of the trial, Darling Harbour businesses reported an average increase of 33 per cent in business turnover and a 27 per cent increase in patrons.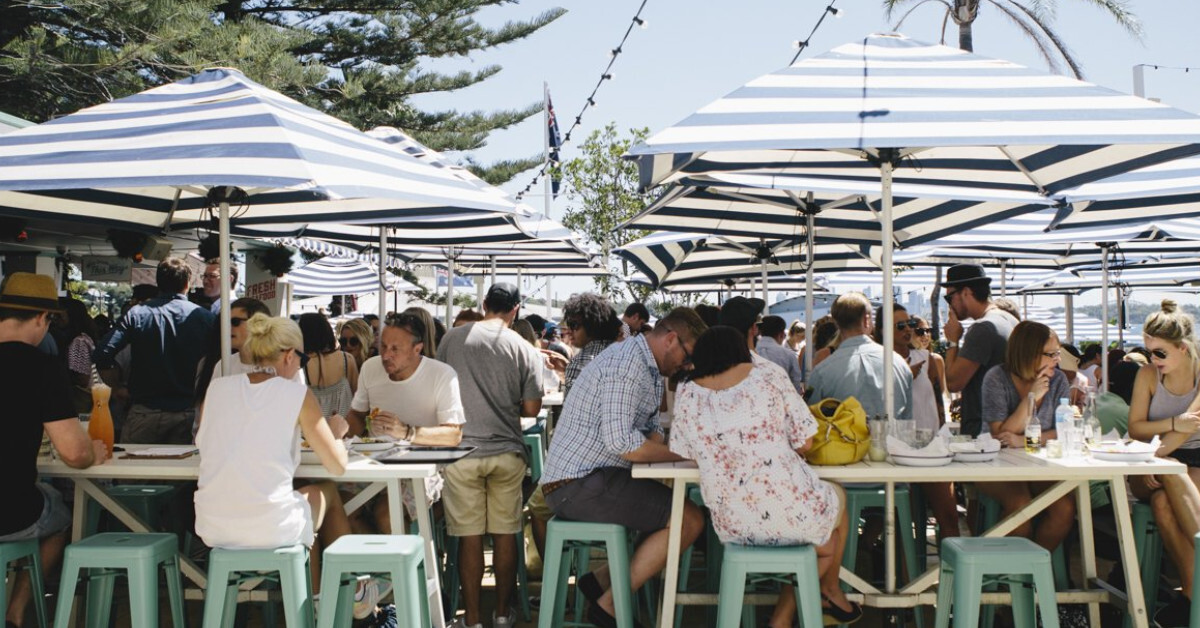 Trend 10: A different kind of takeaway
The popularity of takeaway alcohol also took off during the pandemic. In a bid to help struggling hospitality businesses, state and territory governments allowed venues to sell takeaway alcohol, such as takeout cocktails or growlers of beer.
In parallel with this, the ATO scrapped their tax on takeaway cocktails and re-packaged tap beers – an initiative that was extremely helpful to businesses by removing extra layers of regulation.
In August 2021, the ATO announced that it was permanently removing the red tape for their tax on takeaway alcohol, paving the way for hospitality businesses to capitalise on this trend way into the future.
Prepare for the future of dining
The hospitality industry is set for a roaring comeback this summer, and revenge spending will play a crucial role in boosting revenue as we ease our way out of lockdowns. However, when the boom begins to die down, there will be 10 trends that will remain and are set to shape the face of the industry going forward, and it's crucial for hospitality businesses to be prepared.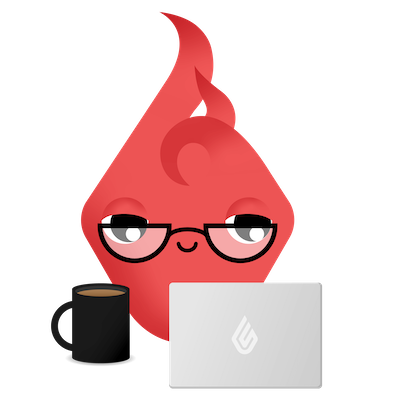 News you care about. Tips you can use.
Everything your business needs to grow, delivered straight to your inbox.