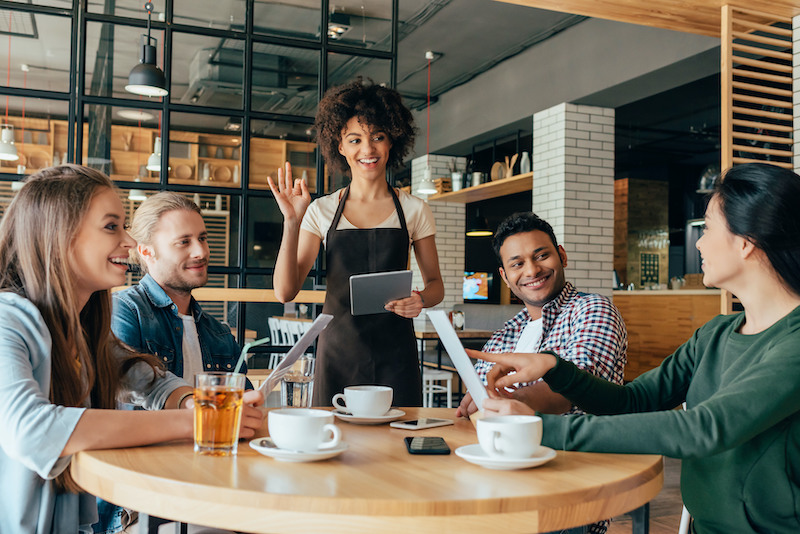 As a cafe owner it can often feel like there are never enough hours in the day. There's always something to add to your never ending to-do list. Be it counting stock, rostering staff, serving customers or keeping on top of accounting – there's always something keeping you busy.
We also live in an age of convenience where customers expect everything to be done quickly and to the highest standard. This means cafes are under increasing pressure to deliver the same great service at lightning speed.
This need for convenience has led many cafe owners to embrace technology, like cafe pos systems, to help streamline their processes.
What is a cafe POS system?
Modern point of sale, or POS, systems have evolved over the years from a simple cash register to a sophisticated piece of software. In the past cafes used POS systems to take orders and payments, but now they can be utilised for so much more. Everything from inventory control to accounting can be managed from your cafe POS system – saving you time and money.
Cloud POS systems are hyper-connected and can seamlessly integrate with a whole host of partners – from delivery to marketing. Plus, they contain a wealth of data that cafe owners can use to streamline processes and efficiently cut costs, without affecting quality.
So what exactly can a cafe POS system do for my business?
Below are the top five benefits of using a well-connected cafe POS system.
1. Consistency is key: empower staff to provide the best service, every time
The morning commuter rush or Saturday morning brunch can be hectic for a cafe and staff can sometimes make mistakes. During peak hours it can be difficult for staff to remember to ask the right questions every single time – especially if there's a long queue out of the door. A good cafe POS system prompts staff to ask the right questions at the right time. This is an easy yet effective way to provide customers with a great, consistent experience.
Minimise order errors
Order errors are going to happen, there's no denying it, but taking steps to minimise them will save staff time, keep costs low and customers happy. Lightspeed's cafe POS has a handy feature that lets cafe owners pre-programme prompts on screen when staff members are taking orders.
For example, a customer orders avocado and eggs on toast. As your staff enters the order into the cafe POS they're presented with two prompts; to select the kind of toast ( sourdough or wholemeal) and the type of eggs (fried, poached or scrambled). This ensures customers always get exactly what they want and dishes aren't sent back to the kitchen.
Providing staff with the right tools empowers them to consistently deliver the best possible service to your customers. Yes, mistakes will still happen, but building effective processes can minimise the frequency of common errors – saving time and money.
Customer facing display
Cafe's are full of hustle and bustle, it's what makes them so great. However, this fast paced environment can sometimes be quite noisy, making it difficult to always hear the customers order.
A customer facing display shows the customer their exact order as soon as it's entered into the POS. If the order has been misheard, the customer can point this out and it can be amended straight away – before it's sent to the barista or kitchen. This reduces the chance of order errors – saving you money while keeping customers happy.
Empower staff to upsell
Upselling is a great way to increase revenue, boost customer retention and keep customers happy – but it's not always easy. We've discussed how peak times can be hectic and it can be tricky for staff to remember to ask the right questions each and every time.
Cafe owners can again pre-programme prompts for staff to remind them to upsell certain items. For example, every time a customer orders a regular coffee staff will be promoted to ask if they'd like a large. Or, every time a customer orders a hot drink, staff are prompted to ask if they'd also like a muffin.
Introducing a consistent upselling process is a great way to inject more cash into your bottom line. If 1 in 5 customers opt for an upsell that costs $2.50, that can add up to an extra few hundred dollars a week and thousands of dollars a year. It's extra revenue by simply (and consistently) asking the right questions.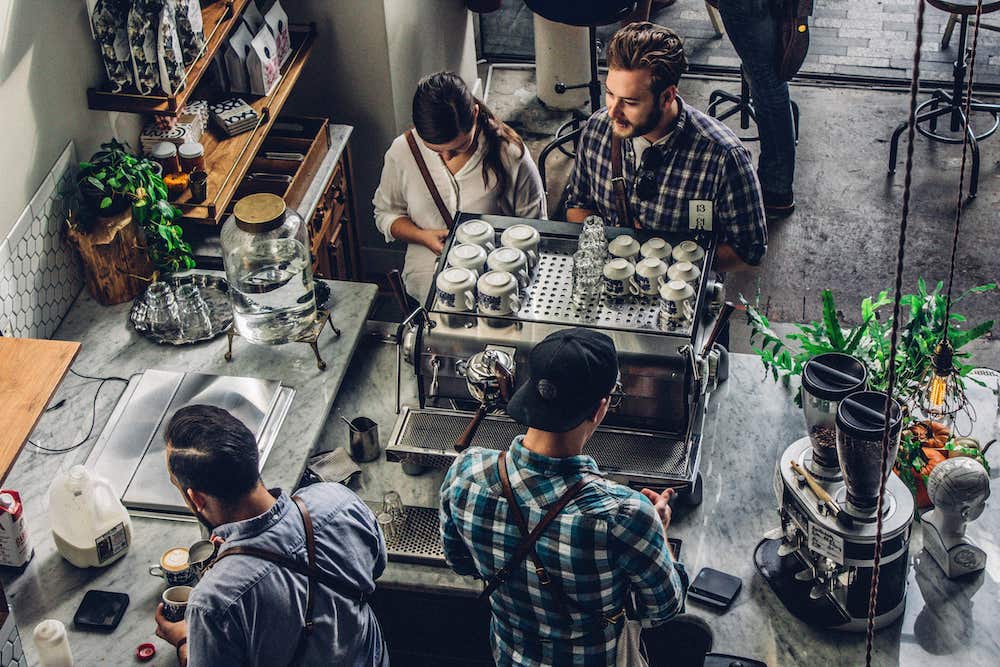 2. Save time and cut costs with stock control & waste management
Keeping on top of stock and suppliers or trying to work out how much food waste you're creating can be tricky and time consuming. Streamlining these tasks with the help of technology, like Lightspeed Purchase, can save cafe owners a significant amount of time performing things like manual stock takes, writing purchase orders and calculating waste.
Efficient stock control
Cafe POS systems include a handy built-in inventory that takes the hassle out of managing stock and suppliers. It allows cafes to operate more efficiently by highlighting stock on hand versus what's been sold. As items are sold or wasted, the system automatically updates the quantity of the ingredients in each meal you sell. When stock starts to run low, Lightspeed Purchase will let you know and generate a purchase order to replenish supplies.
The great thing about a cafe POS system's built-in inventory is that you can monitor everything from one platform. This visibility means cafes can save time on manually checking their stock, reduce expenses and minimise waste. The built-in inventory allows you to:
Adjust the cost and breakdown of dishes by building recipes

Track fixed and variable ingredient costs

Determine margins by comparing sales revenue, cost price, and gross profit

Input supplier details and assign them to specific items

Automate purchase orders

Reduce wastage

See stock levels in real time
Cafe waste management
It's been estimated that 62% of the average cafe kitchen bin is made up of food waste – which is costing cafes thousands of dollars a year. In fact, it's reported that food waste costs the Australian economy a staggering $20 billion every year.
Wasted food means wasted money. Whatever the reason – if food is sent back by the customer, accidentally spilled or gone past its use-by date – it's costing you money that you can't get back. Luckily there are heaps of tips and resources to help cafe owners minimise their food waste.

Many cafes are also turning to technology to take control of their wastage and understand exactly how much it's costing them. With Lightspeed you can:
Easily record food wastage, who entered it and why

Have clear visibility of stock as inventory is automatically updated when wastage is recorded

Minimise waste by running reports to spot trends over time
Having the tools to track wastage and understand exactly how and why food ends up in the bin enables you to reduce costs and prevent it from happening in the future.
3. Embrace delivery orders and open up a new revenue stream
1 in 3 adults living in Australian capital cities use food delivery services – and this trend isn't slowing down. The COVID-19 pandemic has accelerated the popularity of dine at home options and many Aussie cafes are embracing delivery partners to boost revenue.
Cafes, such as Lightspeed customer Social Society, pivoted to takeaway meals and grocery boxes during Sydney's coronavirus lockdown. Customers could pre-order and pick-up in person, or order via a delivery app like Uber Eats. These options proved to be a hit, even after restrictions were lifted, and customers can still order their favourite Social Society dishes online and have them delivered to their door.
Food delivery partners
Food delivery partners such as Uber Eats, DoorDash and Deliveroo are a great way for cafes to expose themselves to new customers and open up extra revenue streams. Lightspeed Delivery makes it seamless for cafes to team up with a delivery partner. All orders are synced straight to your cafe POS system and sent straight to the kitchen printer – just like a dine-in order.
By offering delivery, cafes can open themselves up to a whole new pool of customers. Plus, providing a great delivery experience for new customers can go a long way in converting them to try you out in person – or at least order again.
Online ordering
Online ordering could be a happy medium for cafes who aren't quite ready to go all in with delivery. Adopting an online ordering system, like Lightspeed Ordering, means you can accept online orders through an app or website, for customers to collect at a designated time. Just like delivery orders, online orders sync straight to your cafe POS and kitchen printer – so everything is all in one easily accessible place.
4. Payments made easy and integrated accounting
Accounting: dull and time consuming, but absolutely necessary when it comes to running a successful business. As a cafe owner, we bet you've spent countless hours reconciling receipts and working out discrepancies. Late evenings or early mornings spent on accounting is precious time that could be reinvested elsewhere. That's why cafe POS systems take the hassle out of accounting – to give you more time to focus on what matters. But how?
Seamlessly sync your accounting software
The great thing about a cafe POS system is it can seamlessly integrate with a whole host of partners. In this case, you can easily sync your accounting package, such as MYOB, Quickbooks and Xero, straight to your POS. This means all of your transactions are automatically reconciled – no more nights spent crunching numbers, hurrah! Plus, you can access and manage all of your cafe's finances in one place – making accounting easy and convenient.
Cut queues with quick and convenient payments
It'll probably come as no surprise that cash payments in Australia are rapidly declining. In fact, 37% of payments in 2019 were made in cash compared to 67% in 2009. The recent rise in new payment technology, like Apple Pay, and our love for convenient tap and go payments means cash is on the out. As a result, cafes need to keep up with evolving payment technology trends to keep up with their customers' behaviour.
Old or outdated payment terminals can mean slow payment processing, long queues and frustrated customers. There's nothing worse than running to grab your morning coffee, only to see a queue out the door because it's taking a couple of minutes to process individual payments.
Cafe POS systems are compatible with various payment integration partners and are constantly updated to meet changing technology. Plus, the POS terminal automatically syncs with payment terminals, like EFTPOS, in a safe and secure way. This means cafes can:
Accept new payment methods

Easily split bills

Avoid keying errors from staff

Offer faster payments with peace of mind for customers
Being able to accept a variety of payment methods and accept payment in a matter of seconds is the best way to keep customers happy and queues short – a win win for everyone!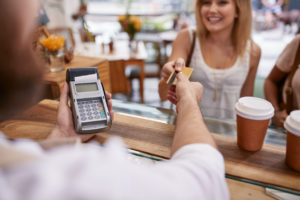 5. Increase revenue opportunities with analytics and reporting
Maximise your margins
Understanding exactly how much your dishes cost you and how much profit they generate can be tricky; so can working out your most profitable or least profitable menu items. However, understanding these factors can go a long way in cutting costs and maximising profits.
Lightspeed's intuitive cafe POS system provides cafe owners full visibility over their COGs and menu items. Easy to read reports ensure you:
Know exactly what sells well and what doesn't thanks to detailed product insights

Have full visibility of potential gross profits when you build recipes with a live margin calculator

Understand the best and most profitable price for menu items with suggested pricing
You can also use Lightspeed's handy (and free) food cost calculator to review margins per dish, determine the selling price and adjust ingredient portions to reduce costs.
Empower staff (and boost sales) with KPIs
Setting KPIs is a great way to motivate staff by setting achievable goals (and increase revenue in the process). Cafe owners can use their data to pinpoint areas that need improvement and then create KPIs to boost them.
For example, you notice the average order value (AOV) has decreased this month compared to last. To boost sales and AOV you decide to set staff a KPI for the coming month. The KPI encourages staff to increase AOV by upselling any cake with any hot drink. At the end of the month you can pull a report to see who sold the most cakes and high performers can then be rewarded.
Setting regular KPIs and targets is a great way to incentivise staff to consistently do their best and hold them accountable. Plus, setting targets based on the insights from your POS system means you can track what initiatives are (or aren't) working – so you know where to next focus your efforts.
Cafe POS systems: the convenient way to run your cafe
A fully integrated cafe POS system, like Lightspeed, allows cafe owners to do so much more than just take orders and payments. Cafe POS systems take the hassle out of day to day service – giving cafe owners more time to focus on their customers. Plus, it's easy to use features empower staff to consistently offer the best and most efficient customer experience. Resulting in quicker service, shorter queues and happier customers.
Want to try Lightspeed for free? You can! Sign up for your free account now.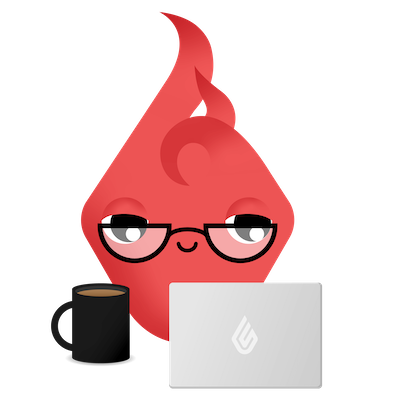 News you care about. Tips you can use.
Everything your business needs to grow, delivered straight to your inbox.