Public holidays are undoubtedly a hectic time for hospo venues, but this doesn't mean you're guaranteed to turn a profit, thanks to the inevitable hike in operating costs. With a little forward-planning, however, you can operate efficiently, while boosting sales and delivering a memorable customer experience.
How?
We've created a comprehensive public holiday checklist for hospo venues that covers everything from penalty pay rates to menu strategies and how to boost your average transaction value (ATV). Let's dive in!
The ultimate public holiday checklist for the hospitality industry
5 Tips to Manage Public Holiday Costs in Your Venue
Discover five simple and effective ways to grow margins and balance the higher costs of operating on public holidays.
1. Data: dive into your numbers
Use data from your POS to review your public holiday turnover and overall performance from previous years. These insights should give you a clear picture of:
Which public holidays were profitable and which weren't

What times of the day were busy and quiet

How many staff were rostered (and was it enough)

What dishes were popular and if any sold out

Dishes that didn't sell

Your table turnover rate
From this information, you can decide exactly how to operate on each public holiday throughout the year so you always remain profitable.
2. Opening hours: be strategic
Once you've got a good idea of your previous public holiday performance you can use these insights to determine your opening hours (if you decide to open at all).
For example, you notice that for the last three years you operated at a loss when you opened on Boxing Day. You also notice that between the hours of 9am and 1pm on Australia Day you turned almost double what you normally would have. However, after 1pm your sales slumped. All other public holidays were busy and turned a profit. From this information you decide to:
Close on Boxing Day

Reduce your opening hours on Australia Day

Operate as normal on all other public holidays
Remember: if you decide to close on a public holiday or change your opening hours, always update your website, social media and Google My Business profile to reflect any changes.
3. Menu: optimise your dishes
Your menu is thoughtfully constructed by you and your chefs, but this doesn't necessarily mean it's optimised to be profitable on a busy public holiday.
Use your data to understand which dishes and categories were most popular and which high-profit items performed well. Once you're armed with this knowledge you can start planning your menu.
Things to consider:
Tweak your menu to

include your most popular and profitable dishes.

If your burgers and pizzas are always a hit, offer a reduced menu featuring these two categories and a couple of side dishes.

If certain dishes take a long time to prep and produce, remove them from your menu to

speed up kitchen efficiency.

Offer a set menu to push a couple of your popular, high-profit dishes. Plus, you can easily order and prepare the exact amount of food you need –

reducing your wastage costs

.
Offering a reduced or alternative menu on a public holiday is a great way to maximise your margins. By using data from your POS you can predict what dishes will perform well, order the right amount of stock, and pre-prepare ingredients for faster production.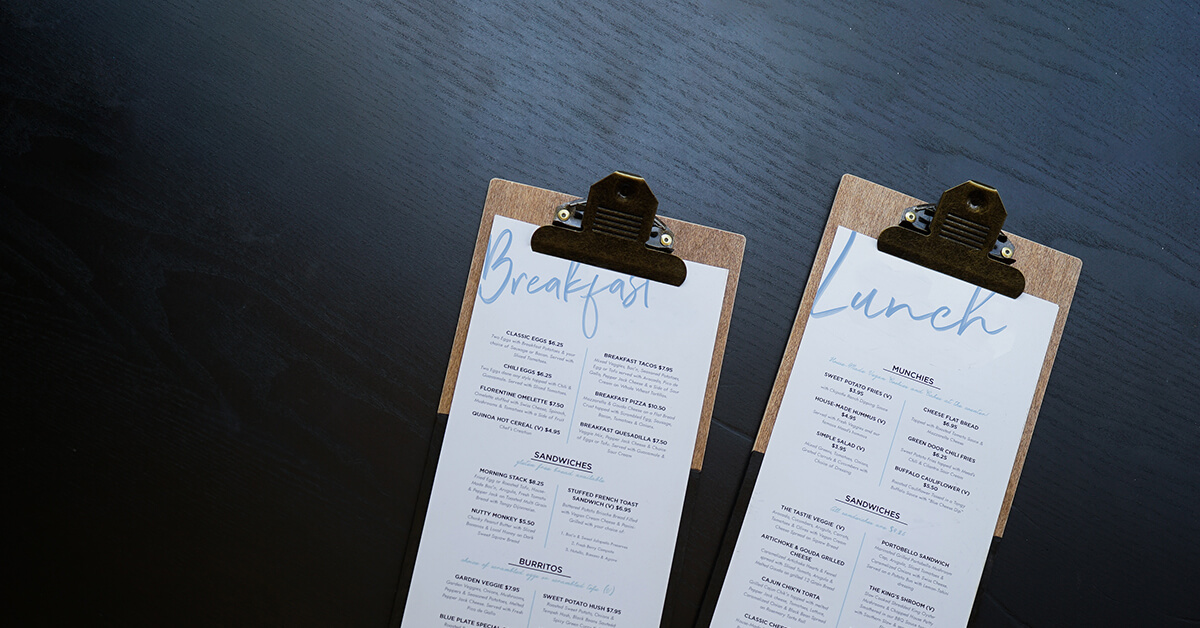 4. Inventory: look at your margins
Hospo venues operate with razor-thin margins and with increased operating costs on public holidays there's no room for error.
Effective inventory management allows you to reduce expenses and waste while increasing profitability. Before each public holiday, ensure you:
Check your past inventory data

to understand how much inventory you sold on previous public holidays. This will inform your purchasing decisions so you don't over or under order.

Touch base with your suppliers

if you're placing a larger order than usual.

Maximise your margins

by breaking down your dishes per ingredient. Can you adjust your portion size or ingredients to reduce costs?

Evaluate how much food you currently waste.

Is there an opportunity to modify your workflows to minimise waste and cut costs?
Need help with your pricing? Use our FREE Food Cost Calculator to help break down your margins and calculate the total cost of the dish, the markup amount, your profit per sale, and how much to charge your customers.
5. Staff roster: cost-effective schedule
Labour costs in Australia account for 33% of a restaurant's total outgoings – and with wage rates more than doubling on public holidays, hospo venues can struggle to break even.
Inefficient scheduling can affect your profits and customer experience, particularly on a public holiday. Roster too many people and you risk wasting money on labour that's not needed. Schedule too few and your staff may be rushed off their feet, leading to mistakes and poor customer service.
Optimise your employee scheduling and create cost-effective rosters with one of these employee management systems:
Tip: use insights from your POS to pinpoint your high-performing employees and schedule them to work on public holidays to boost sales.
6. Surcharge: evaluate pros & cons
Many hospo businesses opt for a public holiday surcharge to cover the increased operating costs that come with opening on a public holiday. However, it's important to consider the pros and cons of doing so, and the impact it could have on your business.
Opting for a surcharge helps to account for the penalty rates that apply to employee wages.

Surcharges may prevent people from visiting your venue as they're put off by the surcharge.

Foregoing the surcharge when your competitors are charging it may attract more customers through your doors.
If you charge a public holiday surcharge, remember to follow the guidelines set out by the Australian Competition and Consumer Commission (ACCC). The guidelines state that if hospitality venues opt to charge a surcharge then they must display it clearly on their menu.
For example, a surcharge of 10% applies on all public holidays.
Lightspeed Price Lists
If you opt for a public holiday surcharge it's important to make sure the extra charges seamlessly integrate into your workflow to minimise disruptions.

Lightspeed's Price Lists feature automatically adjusts pricing across all products for a set duration. You can even pre-schedule surcharges to activate anytime there's a public holiday. This eliminates the need for staff to manually add the surcharge with every payment – keeping queues short, payments accurate, and customers happy.
7. Service: reservations, table ordering, delivery
Customers have come to expect multiple ordering options such as delivery, pick-ups, and table ordering. While it's great to offer a wide range of services to your customers, this may not be the best approach for public holidays.

Instead, strategically plan what services you want to offer so you can prepare your workflows, minimise disruption, and promote your offering in advance.
Table reservations
Effectively managing reservations is a fine art and on public holidays there's very little room for error. 10% – 20% of all reservations end in a no-show, which can seriously eat into your already-tight margins.
Effectively managing table reservations is a delicate balance. On the one hand, you don't want customers to feel rushed; on the other you want table turnover to be efficient to maximise sales. In a post-pandemic world, customers are much more sympathetic towards set seating times and reservation deposits, as long as they're managed considerately by staff.
If you're offering table reservations, consider the following to maximise table turnover and minimise no-shows:
Charge a small deposit to secure a booking

Place time limits on reserved tables and give the table up if guests don't arrive after 15 minutes

Offer set seating times such as 4pm – 6pm, 6pm – 8pm and 8pm – 10pm

Don't reserve all your tables to accommodate walk-ins

Put a time limit on reservations, for example a 90-minute sitting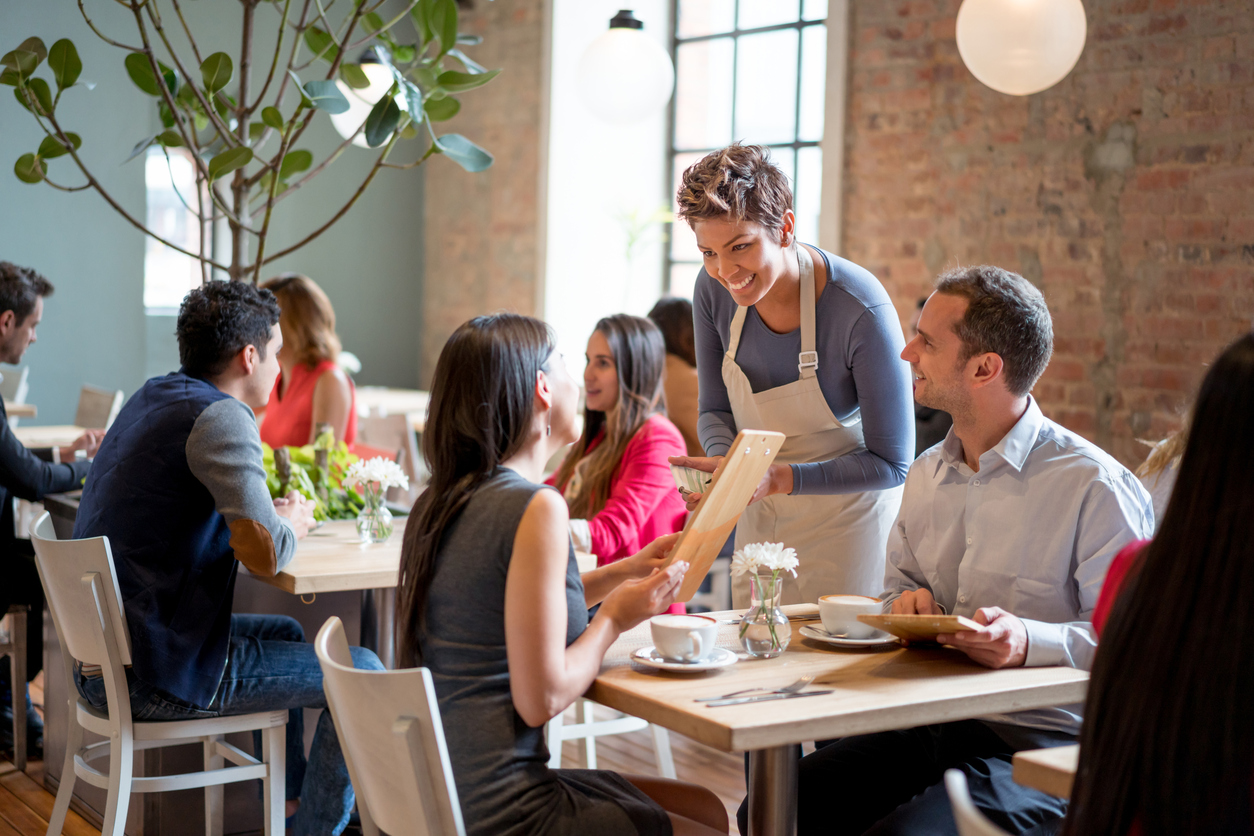 Table ordering
Customers spend 30% more on online food orders and as table ordering platforms closely replicate the online ordering process, restaurants can expect to benefit from this trend.
But what are the other benefits of table ordering?
Streamlines ordering so staff can focus on customer service

Quicker and more flexible service for customers

Cut down on queues at the bar or to make payment

No more dine & dash worries (payment is made in-app after every order)

Easily edit your digital menu and cut costs on menu printing

Upsell high-profit menu items to increase customer spend

Orders follow your existing workflow (i.e. automatically sync to your POS and sent to the kitchen printer for production)
Delivery and pick-ups
If you offer delivery and pick-ups, evaluate if these options are suitable on public holidays.
For example, if your venue is usually packed on a public holiday, consider pausing your delivery and pick-up services so that your staff can focus on providing the best experience for your dine-in customers.
On the other hand, if you see less foot-traffic on public holidays, offering delivery and pick-up is a great way to boost sales through other revenue channels such as Uber Eats.
If you decide to offer delivery, ensure that your back of house workflows are optimised to minimise errors and speed up production. Lightspeed Delivery syncs all your delivery orders straight to your POS and kitchen printer – just like a dine-in order.
8. Training: prepare your staff
Hold a team meeting with scheduled staff before the public holiday. Cover the following things so that everyone is on the same page to prevent miscommunication.
Outline your overall plan for the day e.g. will your opening hours change and are you implementing a surcharge?

Who will be working and what time everyone is due to start and end their respective shifts

Who is responsible for what tasks e.g. will you be having an early delivery that day and who will receive it?

Run through any special offers or promotions

Are there any changes to your menu? If so, make sure staff are familiar with the new menu and are able to recommend high-profit dishes

Set a clear KPI to incentivise upselling and cross-selling to boost sales e.g. increase ATV by cross-selling sides when a main meal is ordered
9. Pay rates: understand entitlements
When an employee works ordinary hours on a public holiday, they are entitled to the following penalty rates:
Casual employees

should be paid a penalty rate of

250%

of their base rate

Full-time and part-time employees

should be paid a penalty rate of

225%

of their base rate
For example, your restaurant is covered by the Restaurant Industry Award and your bar supervisor (level 3, permanent, full-time) worked for seven hours on the recent public holiday. Their normal hourly rate is $22.70. As they worked for seven hours on a public holiday, their pay rate should be 225% of $22.70, which is $51.08 or $357.56 for the full day's work.
Remember: always check the industry award that applies to your business to ensure you're paying employees the correct rate.
For a full breakdown of minimum pay rates, please refer to:
Fast Food Industry Award Pay Guide

Hospitality Industry Award Pay Guide

Registered and Licenced Clubs Award Pay Guide

Restaurant Industry Award Pay Guide
You can also use this payment calculator to calculate what you should pay your employees based on their role, age, and type of employment.
10. Marketing: spread the word
Once you've nailed down the logistics of your next public holiday, it's time to promote your venue so you'll remain top-of-mind with your customers and new customers looking for a venue that's open.
Promote your opening hours, menu, special offers, and promotions on your social media channels.

Update your website to include your new menu and any public holiday special offers. Don't forget to include links to your reservation platform or email address as well as your online menu and ordering services.

Email your database with a sneak-peek of your public holiday menu to drum up excitement. You could also include a small discount voucher to tempt customers to pay you a visit.

If you're opening hours are different, update your Google My Business profile as this is often the main source of information for people searching your business.
Free Public Holiday Guide For Hospitality
Overall, public holidays are disruptive for most venues – everything from wages to public holiday surcharge, rostering and your marketing communications need to be considered.
If you're weighing up the pros and cons of opening your doors on the next public holiday, we've created a free eGuide that shares industry tips to boost sales to balance the higher operating costs.
5 Tips to Manage Public Holiday Costs in Your Venue
Discover five simple and effective ways to grow margins and balance the higher costs of operating on public holidays.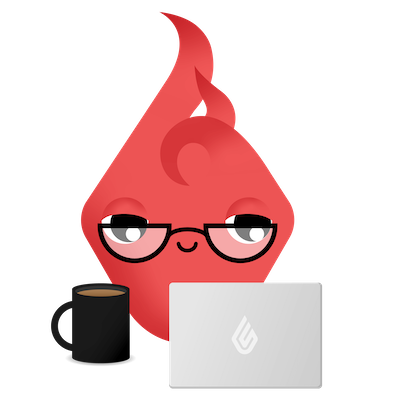 News you care about. Tips you can use.
Everything your business needs to grow, delivered straight to your inbox.