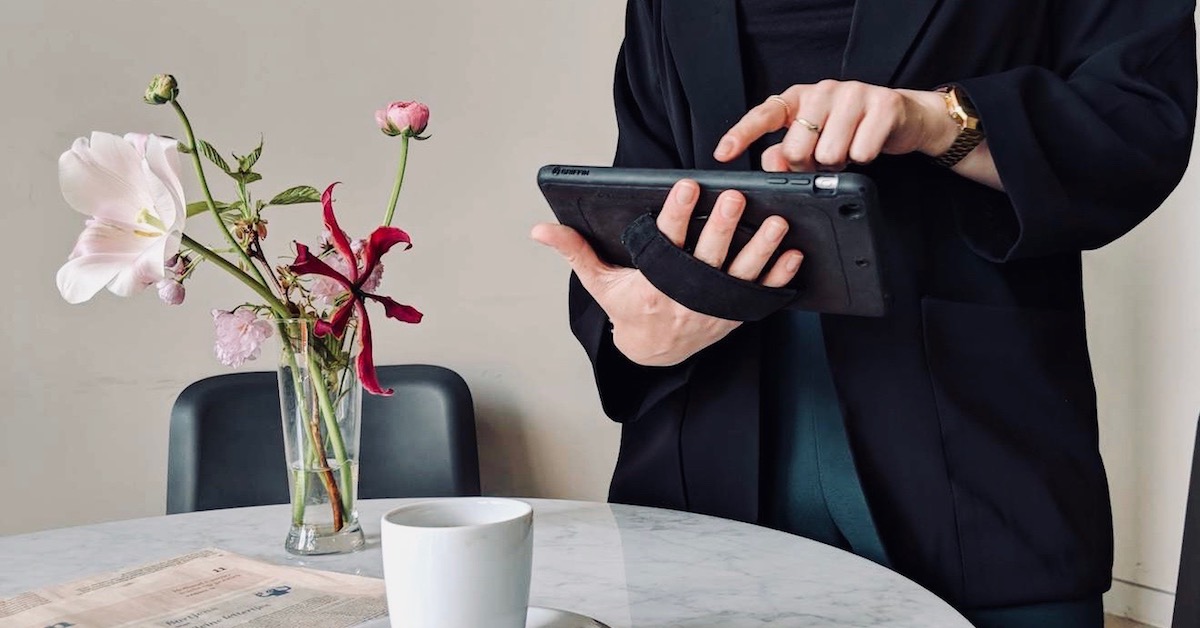 POS platforms are the beating heart of successful hospitality businesses. They are hyper-connected and can seamlessly integrate with a whole host of partners – from delivery to marketing, giving hospitality owners a holistic view of their business.
While integrations and add-ons are necessary to run your business efficiently and streamline operations, it can be tricky to decipher which ones are needed to achieve your business goals when you're starting out in the hospitality industry.
To help, we've narrowed down 6 must-have integrations for hospitality businesses, all of which are compatible with Lightspeed POS.
1. Ordering
No matter if you want to offer QR table ordering, delivery or order ahead for collection, providing customers with multiple ordering options is a great way to diversify your business and boost sales.
But which ordering platforms are best for your business needs?
Online ordering
me&u offer contactless table ordering for hospitality venues. With a tap of a beacon or QR code scan, customers can view your digital menu, order and pay from the convenience of their phone. Orders then automatically sync to your POS and kitchen or bar printer, ready for production.
me&u allows you to fully customise your digital menu with photos of your dishes, add your logo and use colours that represent your brand. Customers can also easily split the bill and pay with their credit card, Apple Pay, Google Pay or Paypal. Plus, you can send branded receipts to customers once they've paid.
Mr Yum is a simple yet powerful platform that allows venues to facilitate table ordering, delivery and collection. Easily create your digital menu, customise items to upsell and choose which dishes you'd like to showcase to customers first.
Lightspeed Ordering offers everything from table ordering to collection, delivery and digital menus all from one platform. Digital menus sync straight from your POS, can be customised to match your restaurant's brand and are hosted on their unique webpage.
A simple QR code generator lets you download and print QR codes for table ordering, and customers can pay directly from their phone with Apple Pay, Google Pay and credit cards.
Grow your sales with Lightspeed Ordering
Accept table orders, pickups and deliveries in your POS from an online menu that's optimised for bars, cafes and restaurants.

Food delivery apps
Uber Eats, DoorDash and Deliveroo
The hospitality industry is constantly evolving, and new delivery apps are entering the market regularly. However, Uber Eats, DoorDash and Deliveroo are some of Australia's more prominent and well-established food delivery apps.
While high commission fees are a contentious issue, there are several advantages to partnering with one of these apps. Not only do they enable you to adapt to changing behaviours quickly, but you can also reach more customers than ever before, so you never miss out on a sale.
Lightspeed Delivery takes the hassle out of managing multiple food delivery apps by syncing orders from Uber Eats, DoorDash and Deliveroo straight to your POS, just like a dine-in order. You can also craft and customise your own, highly profitable delivery menu to showcase your most popular dishes, tweak your pricing per channel and update on the fly.
2. Payments
Less than 27% of Aussie consumers opt to pay with cash, which can be attributed to the rise in new payment technology, like Apple Pay, and a universal shift towards convenient tap and go payments. Therefore, it's vital to assess customer behaviour and evolving patterns to determine what payment methods to accept and how you'll process payments in your venue. Here are some payment integrations to consider.
Albert is an award-winning EFTPOS machine from Commbank that streamlines your payments. Accept cash, ApplePay, AliPay, AMEX, AndroidPay (and more) and get same-day settlements into your CommBank business transaction account. Plus, guests can opt to split the bill, tip and get their receipts emailed.
Alipay lets you accept contactless payments by scanning a QR code and can integrate payments from over 180 banks and institutions like Visa and Mastercard. It's also possible to reach a large new customer base (Alipay has over 1 billion customers worldwide) and advertise offers, promotions and discounts on the Alipay store.
Lightspeed Payments is purpose-built for hospitality businesses. Order totals automatically sync from your POS to the payment terminal, reducing keying errors from staff and speeding up transactions, resulting in a better experience for your customers.
Plus, Lightspeed Payments accepts a host of different payment methods, from Apple Pay to Visa, AMEX and more. It's also possible to integrate Lightspeed Payments with your accounting partner, so all of your transactions reconcile automatically.
Accept and process payments from WeChat Pay. Customers simply scan a QR code on Lightspeed POS to confirm their transaction. You'll also receive 100% of your payments within a day.
Westpac Presto Smart allows you and your staff to process fast, seamless and error-free transactions. Accept a wide variety of payment methods, including Apple Pay and Visa, plus sales automatically reconcile with your POS and settlements are deposited in your bank account instantly.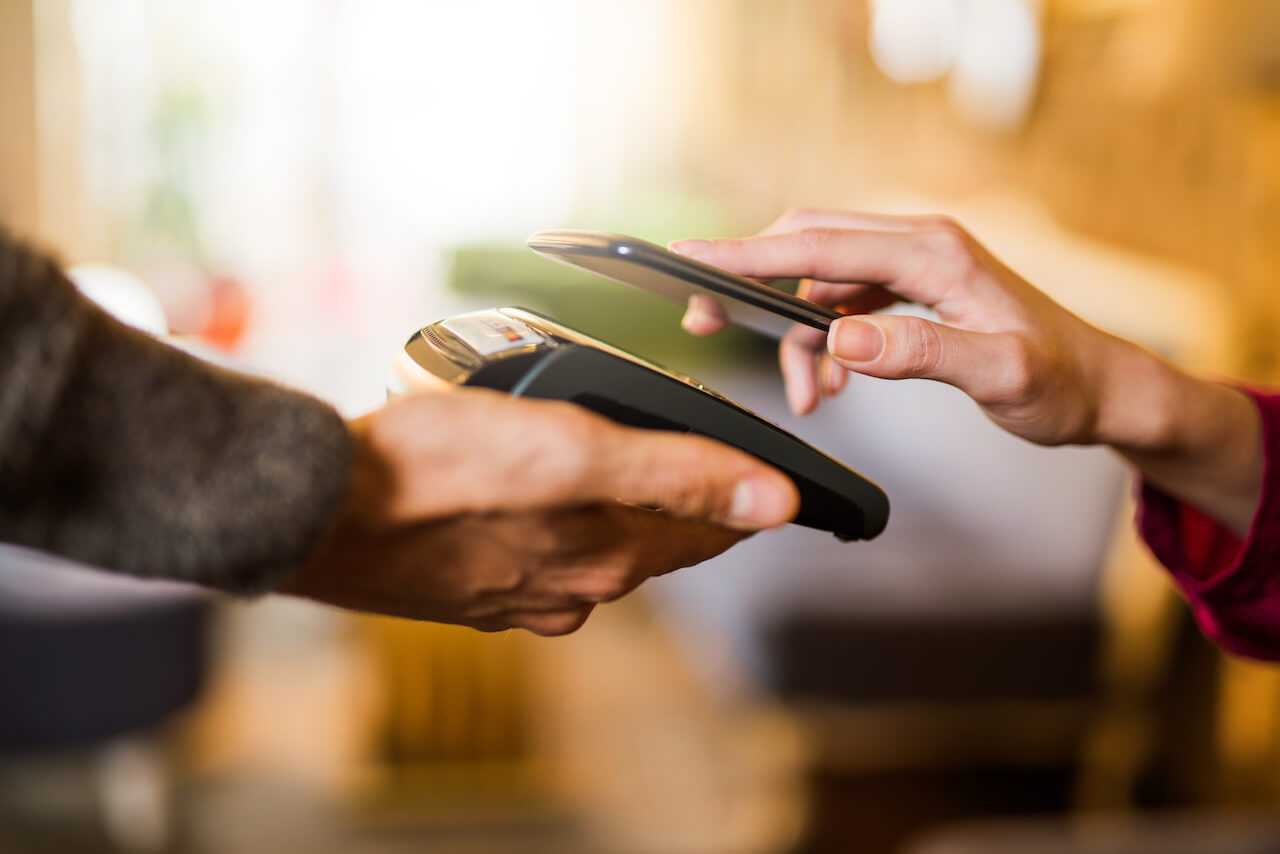 3. Order processing
Once a customer order is entered into the POS, it needs to be relayed to the bar and/or kitchen as quickly as possible. Two main integrations can streamline this process; printers and bump screens.
Printers
Epson has a range of kitchen printers suitable for all hospitality businesses. Your chosen printer can connect to your POS via Ethernet or Bluetooth and are compact, making them easy to install into your kitchen.
Bump screens
Speed up your order production with Lightspeed Bump Screen, a kitchen display platform that integrates seamlessly with Lightspeed POS. Digital bump screens boost kitchen efficiency and provide detailed reports on staff performance, such as their average prep time, to help drive productivity. Plus, you'll cut costs by saving on docket paper and printers.
4. Accounting software
Integrating your accounting software with your POS system helps you break free from the laborious task of accounting by streamlining and automating processes – saving you precious time that can be reinvested in your customers.
Here are three options to consider.
Xero is a simple yet powerful all in one accounting platform that makes invoicing and expense tracking a breeze. Xero can connect to your preferred bank to import credit card and Paypal transactions allowing you to keep track of all your finances from a single dashboard. Plus, its handy automation feature means you can devote time to making sure your venue runs smoothly rather than spending time number crunching.
Quickbooks provides online accounting solutions for small businesses. Quickbooks can easily automate data entry by syncing daily reconciliation, invoices, customers' and suppliers' details, and more with your point of sale. Plus, you can attribute sales and costs to specific products and tips and taxes to specific accounts.
Like Xero and Quickbooks, MYOB provides cloud accounting services, and you can access fully-featured invoicing, GST, inventory and payroll all in one place. If you have multiple locations, then MYOB provides centralised and real-time management, tracking, and controlling your stores from one location. MYOB's secure bank feed imports automatically and matches your bank statements to do data entry for you as well.
The benefits of integrating Xero, Quickbooks or MYOB with Lightspeed POS include:
Automatic Reconciliation

– Lightspeed POS syncs money in/out, tips, revenue, gift cards and more to Xero so that you don't have to.

Invoicing Accounts

– invoices can be paid in

Lightspeed POS

and automatically updated within your chosen accounting system. Or vice versa.

Easy Setup

– cruise through the onboarding process.
5. Employee management software
It's estimated that 33% of a restaurant's total outgoings is spent on labour, which is a considerable expense for any business. Therefore, efficiently scheduling your staff can save your business thousands of dollars over the year.
There are several employee management platforms that can help optimise your employee scheduling and seamlessly integrate with your POS and accounting package.
With Deputy, you can create sales-driven rosters by comparing employees' skills, availability and costs relative to sales. You can also assign tasks, swap shifts, process leave requests and share updates with staff via SMS, email or Deputy's News Feed. And if you want to save yourself from any looming payroll errors, simply integrate Deputy with your accounting package.
Onboard employees, create sales-driven rosters and track attendance with Tanda. You can also monitor staff's hours and wages in real-time, swap shifts, send SMS to employees, get feedback on employees' shifts and be notified when staff's hours are different to rostered hours.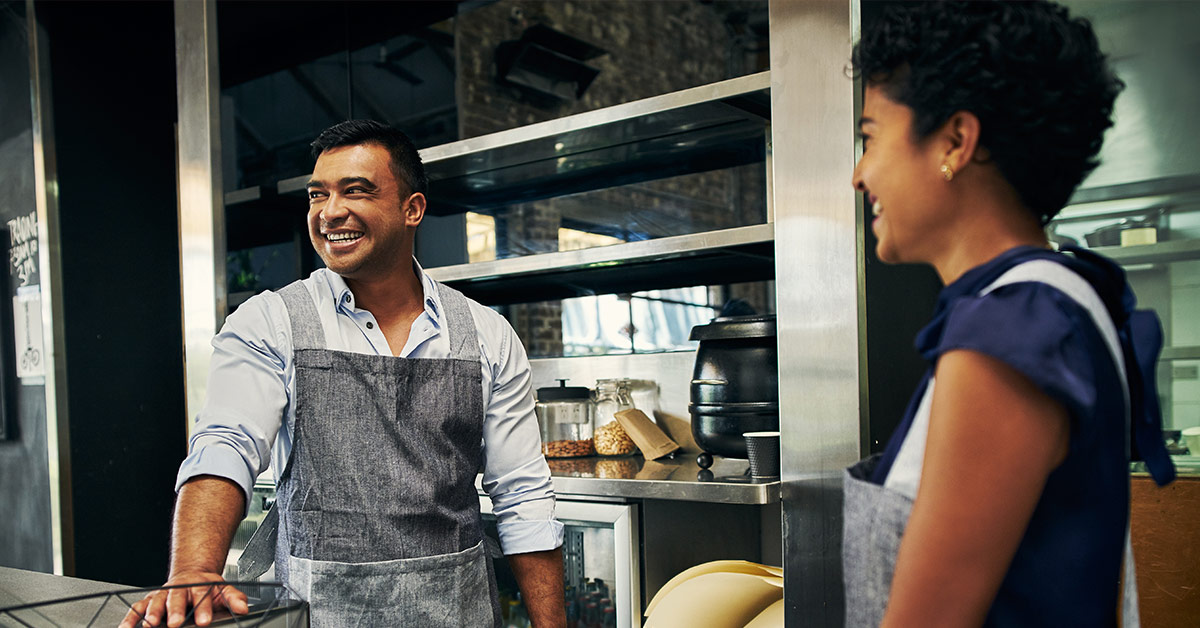 6. Marketing
Marketing is essential for any business, but it's particularly pertinent when you're in a competitive industry like hospitality. To make life easier, use one (or all) of the below integrations to help boost your marketing efforts.
Marsello is an all-in-one marketing platform that enables you to send one-off and automated messages to customers via email, social media and SMS. The platform also easily integrates with your POS system so you can use your sales data to send personalised, relevant communications to increase loyalty, drive sales and acquire new customers.
Gift-it is an excellent customer acquisition and retention tool that allows you to create and promote vouchers. Create customised vouchers that align with your brand for customers to purchase and redeem at your venue. You can send automated reminders to your customers when their vouchers are about to expire and give them an extra something every time they max out their gift card to drive further loyalty.
Wifi Sync offers free WiFi to your customers in exchange for their emails. Their data immediately syncs with Lightspeed POS and email marketing integrations like MailChimp. You can also prompt guests to follow your social media channels, download your app or visit your website.
Integrations: boost efficiency and facilitate growth
Speed, convenience and efficiency are fundamental elements of running a successful hospitality business. As a result, new hospitality venues need to be hyper-connected to ensure their business runs as effectively as possible. From ordering to payments, employee management and marketing, all facets of your business must integrate with your POS so that it can become one single source of truth for your business.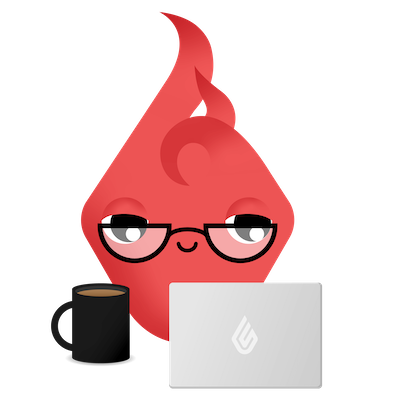 News you care about. Tips you can use.
Everything your business needs to grow, delivered straight to your inbox.