Opening a restaurant takes grit and determination, but with a touch of good humour and a lot of hard work, opening a restaurant can be a profitable venture. With the restaurant industry in Australia currently worth $18.5 billion and a growth forecast of 5.1% by the end of 2021, now is as good a time as any to start your restaurant.
But how much does it actually cost to open a restaurant?
While there's no straightforward answer, this article explores the main costs new restaurants will need to consider before opening.
Startup cost
Startup costs are one-time expenses, such as purchasing restaurant equipment, that you'll need to invest in prior to operating. While these costs often differ from restaurant to restaurant, most new owners invest in the following categories before opening their doors.
Opening a restaurant?
Download our free costing template that covers all essential costs from securing your location, to opening your doors.
Commercial space
The first and most costly investment you'll need to make is securing a commercial space for your restaurant. Typically, there are two main options to consider: leasing a venue or buying an existing establishment.
Leasing
As commercial leases are usually long term you'll need to commit to a minimum 5-year lease and should budget for the following:
1 to 3 months rent for a deposit

. To secure your space, you'll have to pay an upfront, refundable deposit. The

average rental deposit

for a restaurant in Sydney is

$30,000.

Set aside

at least six months rent

to ensure you're covered financially while your restaurant becomes established.
Buying
If you have enough upfront capital to invest, you could consider purchasing a commercial space. Buying a venue has many advantages, especially if your chosen property was an existing restaurant or food service business.
If this is the case, many of the costly aspects of setting up a restaurant have already been accounted for, like installing a kitchen, toilets and running water – saving time and money in the long run.
If you plan to buy your own commercial space, you should expect to pay a minimum 20% deposit. For example, if your chosen venue is on the market for $1 million, you should set aside at least $200,000 to purchase the property.
Renovations and decor
Once you've secured your space, it will likely need renovations to create the aesthetic you're looking for.
Renovation costs can vary enormously, and avoiding major refurbishments, if possible, is the best way to keep costs low. If your chosen space previously housed a food service business, a lick of paint, new furniture and updated fixtures might be enough to bring your venue to life. For a cosmetic upgrade, you should budget $8,000 to $12,000 for a small to medium size restaurant.
In some cases, your new space might need a complete overhaul. This could include structural renovations, installing a kitchen and toilets and interior design work. If your new property needs major renovations, use the following costs as an estimate for refurbishments:
Dining space fit-out: $50,000 – $200,000

Kitchen fit-out (excluding equipment): $100,000 – $300,000

Building costs: $80,000 – $300,000

Air conditioning, lighting, plumbing (if required): $50,000 each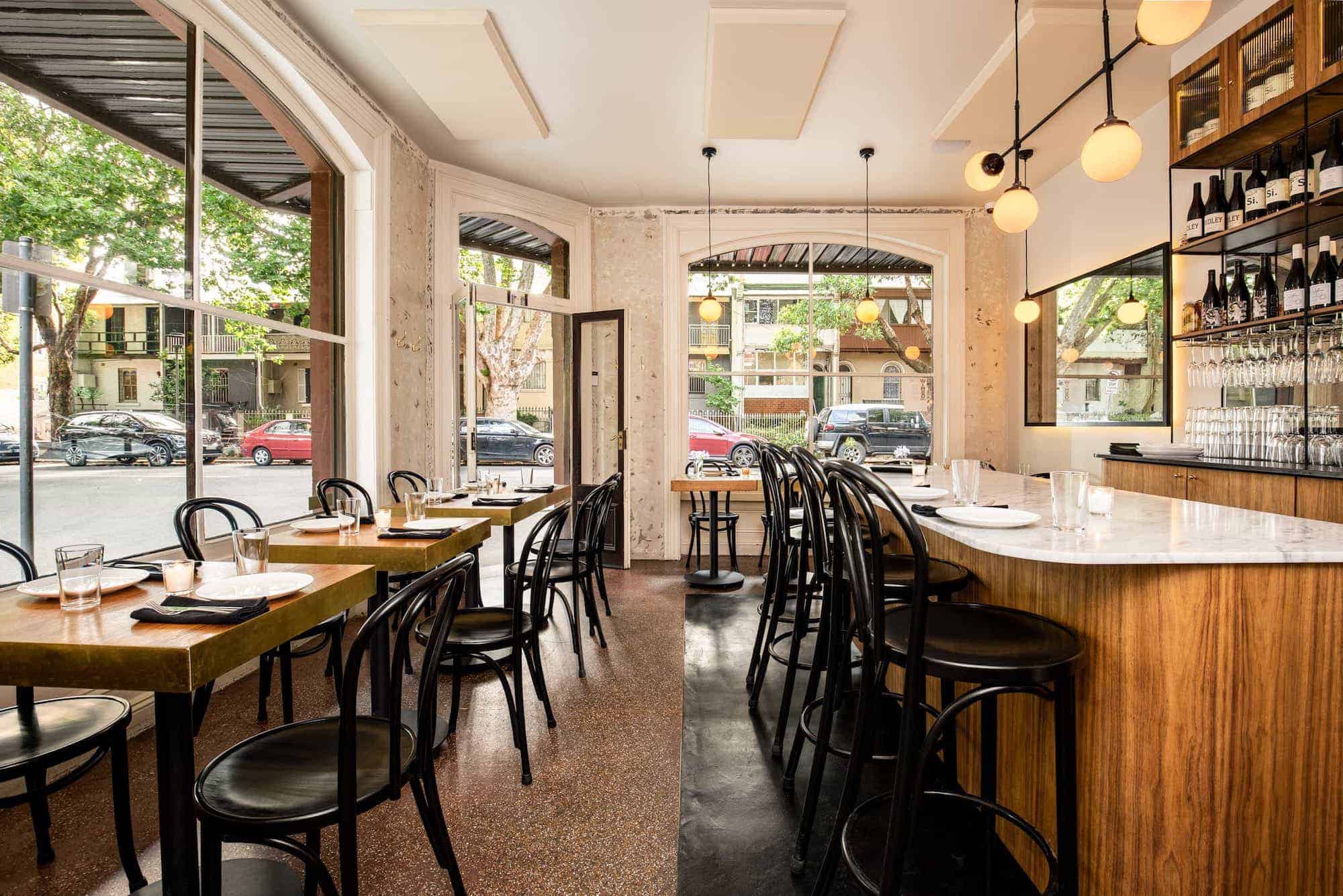 Equipment
Equipment costs can vary enormously, so it's essential to understand your operational requirements before investing in equipment. As a starting point, consider the following to execute your menu, store inventory, wash crockery and cutlery and keep your venue clean.
Kitchen equipment,

e.g. ovens, fridges, toasters, microwaves.

Bar equipment

, e.g. cocktail shakers, spirit measures, blenders.

Workspaces,

e.g. preparation tables, countertops.

Service equipment,

e.g. trays, glassware, crockery, utensils, takeaway containers.

Storage,

e.g. shelving, display cabinets, containers.

Inventory,

e.g. vegetables, meat, dairy, wine, beer.
As an estimate, here are some common pieces of commercial restaurant equipment and their price range:
Oven – $1,600 – $40,000

Fridge – $1,000 to $8,000

Dishwasher – $2,500 to $9,000

Toaster – $200 to $2,000

Microwave – $500 to $2,000
New equipment can be extremely costly, but everything should work like clockwork, and you'll have a warranty if anything goes wrong. If your budget won't cover the cost of new equipment, purchasing second-hand or renting is a more cost-effective solution.
Restaurant technology
Restaurants will need a point of sale (POS) platform alongside several other pieces of technology to take orders, process payments and operate efficiently.
When it comes to selecting a POS, there are many options on the market. Legacy POS systems, for example, store data (such as payments) on local servers and often require a significant upfront investment to set up.
On the other hand, cloud POS platforms store data on the cloud, resulting in greater flexibility (you can access your data from anywhere) and significantly lower startup costs. Cloud POS platforms are also a lot more advanced with digital orders, tracking sales and contactless payment integrations.
Along with a POS platform, there are several pieces of hardware and software that restaurants require for their day-to-day operations.
Hardware
iPads for your POS system

– current models start from $499

Receipt printer

– prices start from $250

Kitchen printer

– prices start from $300

Cash drawer

– from $75 to $200

Payment terminal

– prices vary depending on your chosen provider
Software
Cloud POS system

– from $60/month

Loyalty programmes and marketing software

– basic packages are often free, but you'll need to pay a monthly subscription fee to access advanced features

Employee management

– from as little as $3 per user, per month

Delivery and pre-order services

– from $50/month
As an estimate, you can expect to spend at least $1,500 on new hardware and budget a minimum of $120 per month for software subscriptions.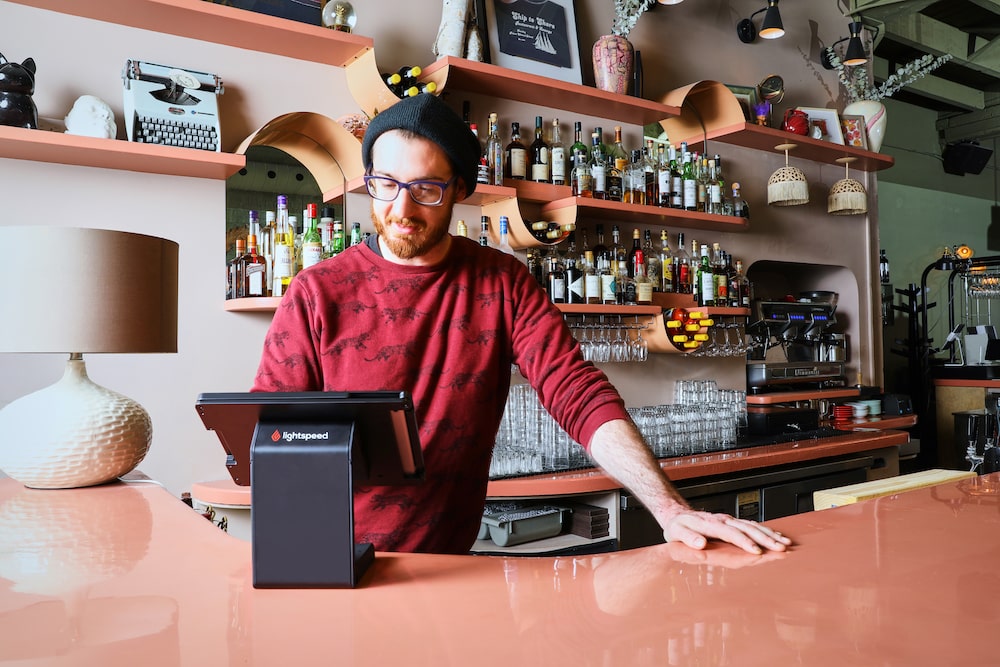 Licenses and certificates
Before you can begin trading, you'll need to obtain several licenses from your local council and state government.
Business license
You'll need to register your restaurant with the local council to obtain a business license. Business licenses allow restaurant owners to operate under the correct legislation and follow proper food safety guidelines.
Please visit the Australian Business License and Information Service website for more information.
Liquor license
If you plan to sell alcohol at your restaurant, you'll have to obtain a liquor license from the appropriate state or territory government. However, the type of license you'll need will depend on your business operations.
Liquor license fees vary depending on:
Your location

State government

Council requirements

Business intentions
For example, in New South Wales, liquor license base fees range from $102 to $556, whereas in Victoria, fees range from $61.90 to $986.30.
Note: before you can apply for a liquor license, you'll need a National Police Certificate, including a criminal record check, which costs $42.
Council certificates
In most cases, you'll need to apply to your local council for the following certificates:
Zoning certificate

Fire safety certificate

Occupation certificate

Compliance certificate
Certificate prices vary by state and your exact requirements but tend to range between $50 to $500+.
Food licences
To legally prepare and sell food at your restaurant, you'll need to apply for a food licence. Licencing requirements vary by state and the size of your venue. Please visit your local state government website for more information.
Music license
If you plan to play music in your restaurant, you'll need a music licence to cover copyright issues. The price of a music licence varies based on the size of your venue and can range from $210 to $1,700+ per year.
Remember: depending on your operational requirements, you may need several other licences and certificates, so it's essential to consult with your local council before opening.
Marketing
Building an online presence for your restaurant before you open is crucial. Marketing is an integral part of cultivating a successful business, yet marketing costs are often overlooked when accounting for restaurant startup costs.
Consider investing in the following marketing initiatives to drive awareness for your new restaurant.
Website
Building a website for your website is instrumental in its success as 90% of guests research a venue online before deciding to visit.
WordPress and Wix are examples of user-friendly website builders and are both free to use. However, you'll need to upgrade to a paid plan (prices start from $60/ year) to access advanced features.
If you'd rather, you can hire a freelancer to do this for you. Depending on your exact requirements and time frame, a basic website build will cost between $300 to $1,000. Check out platforms like Airtasker and Fiverr for suitable web developers.
You'll also need to purchase a domain name for your website, with prices starting from as low as $10/year.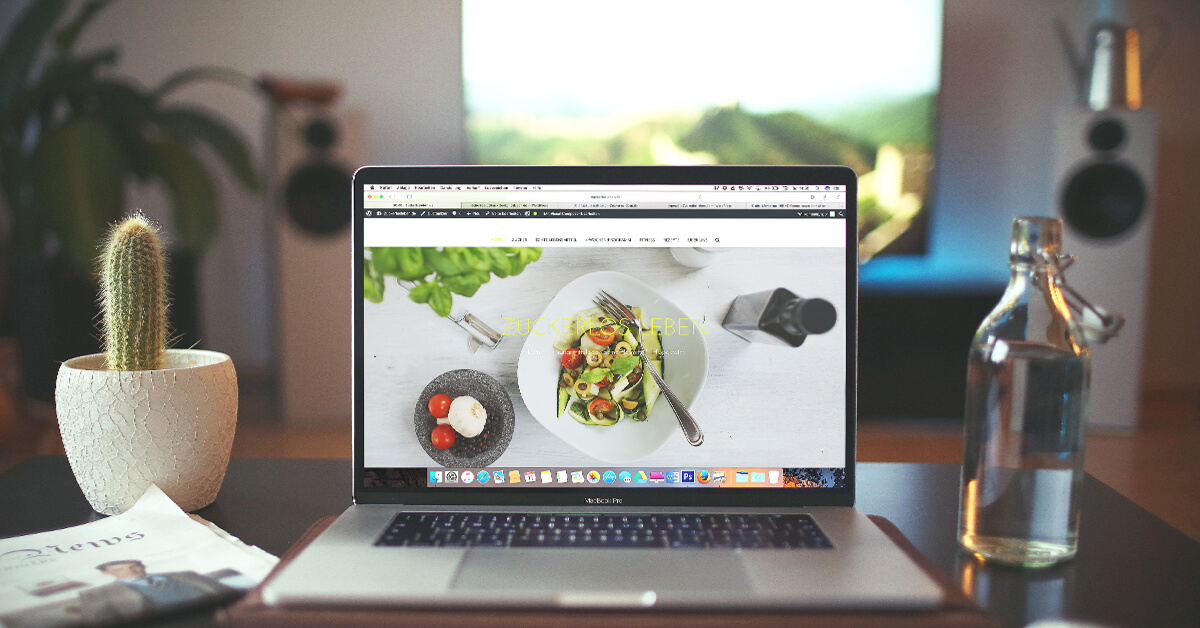 Social media
Social media, particularly Facebook and Instagram, is an excellent way to generate free exposure for your restaurant. It's vital to dedicate time to nurturing a community of followers by regularly posting and showcasing your offering to reach new customers.
Social media is also a great way to reach your target audience via paid adverts, so you should set aside a budget to drum up excitement before opening. While there's no rule for how much you should invest in social media advertising, we would recommend budgeting $100 – $200 per month as a starting point.
Directories and review sites
Make it easy for potential customers to discover your business by setting up free profiles on directories and review sites such as TripAdvisor and Yelp. You should also set up a Google My Business account; it's also free and will ensure your restaurant appears at the top whenever someone searches for your business.
Fixed and variable expenses
Once your restaurant is open, you'll need to account for fixed and variable expenses, which are the recurring costs you'll incur on an ongoing basis. Fixed expenses seldom change, making them easier to account for, whereas variable expenses fluctuate and are harder to budget for.
Rent, license fees and insurance
Rent, license fees and insurance are all examples of fixed expenses, and you should map each of these out before opening your restaurant. This will give you a good idea of how much revenue you'll need to generate to cover these costs and turn a profit. While these are the three main fixed expenses you'll need to account for, there may be others that apply to your business.
Rent
Your rent should be consistent for the duration of your lease, so you'll know exactly how much your weekly / monthly payments will be.
License fees
When budgeting for your licenses, remember to factor in the initial cost and the renewal fees, as many of the licenses you need to operate will have to be renewed annually.
Insurance
Having the right insurance is essential to protect your business against unexpected challenges. Restaurant owners should consider investing in the following:
Public liability insurance

– protects your business if a third party or their property is injured or damaged while in your cafe.

Product liability insurance

– protects your business in the event a third party is adversely affected by one of your products, e.g. food poisoning.

Business insurance

– protects items that are essential to the running of your business, e.g. contents, business disruption, building cover.

Management liability

– protects your business from the risks associated with running a business and managing a team, e.g. work health and safety, employee theft etc.
The price of insurance will vary based on the size of your business, the location and the level of cover. As a guide, the current average monthly payment for public liability insurance for hospitality businesses in Australia is $59.
Labour
As employee wages can fluctuate every month, they are considered a variable cost for your business. However, it is possible to roughly estimate how much labour will cost based on the number of hours your staff are likely to work in any given month.
You can use Indeed to understand the average hourly wage for restaurant staff in Australia. For example, on average, waitstaff earn $25.62 per hour, bartenders earn $26.66, and a restaurant host would earn $28.33 per hour.
Tip: most restaurants don't turn a profit immediately, so it's always recommended to set aside enough funds for employee wages for the first few months.
Utility costs
Another example of a variable cost for your restaurant would be utility bills, like electricity, gas and water. The larger your commercial space, the higher your utility costs will be, and this is an essential factor to consider when choosing a venue.
Before signing your lease, confirm if any utilities, like water bills, are included in your costs. If not, ask how much previous tenants paid and use that as a benchmark.
How to fund your new restaurant
Research from Restaurant Startup and Growth magazine suggests that the average restaurant owner in Australia spends $650,000 establishing their restaurant. This is a considerable investment, and it can be difficult to raise the capital required to launch your business. There are, however, a couple of options to help first-time business owners with their finances.
Government grants and funding
The federal and state governments regularly create financial assistance packages and initiatives to help new businesses. Here are the latest programs that are open for applications:
State governments launch new initiatives throughout the year, so it's essential to keep up to date with the most recent support available for your business in your state or territory.
You can also use this free government resource to help calculate the startup costs of your business.
Bank loans
Bank loans are a popular source of funding for first-time small business owners, and the major banks offer a range of options. To understand which is the best option for your business, compare the following:
You can also check out the Australian Government's business advice website to learn more about how to apply for a business loan.
Restaurant startup costs
Opening a restaurant is an exciting venture, but it can be challenging to understand how much capital you'll need to bring your business to life as no two restaurants are the same. But we hope this article will provide you with a starting point to evaluate your restaurant startup costs. With careful planning and a willingness to research alternatives, you'll be able to estimate how much it will cost to open your own restaurant.
Free restaurant business plan template
This easy-to-use business plan template is designed to help aspiring restaurant owners set their plans into motion.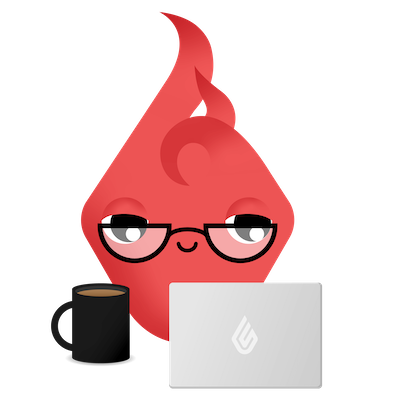 News you care about. Tips you can use.
Everything your business needs to grow, delivered straight to your inbox.