Restaurant kitchens are often intense, fast-paced environments (that's what makes them so great), but it can sometimes be a challenge to keep things running smoothly. Setting aside some time to design your restaurant workflow (and manage it via some sort of nifty kitchen production tool – stay tuned!), takes the chaos out of your kitchens daily hustle and bustle. Roles and movements are clearly defined, communication is standardised, delicious meals get made on time and mistakes are few and far between.
Restaurant workflow: tips for success
A well-defined kitchen workflow helps you provide an exceptional customer experience. This level of planning was once reserved for high-end restaurants, large banquet facilities and big chain eateries that could afford the consultants and equipment needed to develop highly customised workflows, for both front of house and back of house.
This is no longer the case. Advancements in hospitality software have levelled the playing field for smaller restaurants, bars and cafés who can no longer afford to provide anything less than an exceptional experience.
The spike in online reviews and hospitality-focused social commentary means any little mistake or disruption has the possibility of spiralling out of control with the wrong attention. Timely service, order accuracy, and an all-round hassle-free experience are crucial to keeping modern diners happy.
Here are our tips for keeping your kitchen working like clockwork: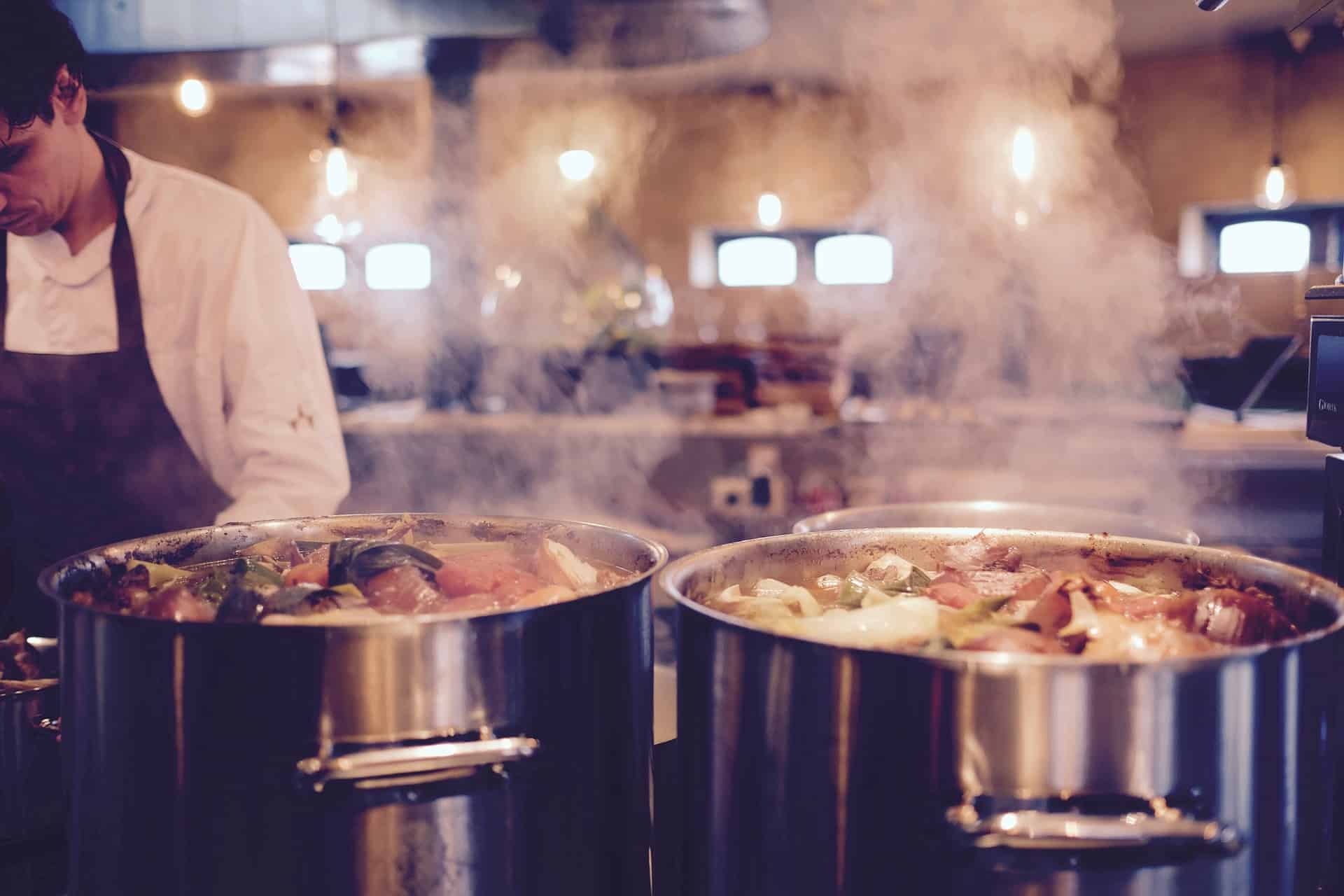 Step 1: Define your back of house workflow, starting with inventory
Restaurant workflow planning should begin with the back of house. The menu is the heart of a restaurant, and every action taken inside the restaurant pushes toward the goal of preparing and serving those dishes. So, the food is where we begin:
Record every item of food that's wasted, and the reason why.
Let staff easily mark orders as delivered so everyone knows it has arrived, and receive orders to make sure they are accurate to see your stock levels and COGs update automatically. This means you'll be able to stay on top of stock levels (in real time), and everyone involved with food prep is able to assess what's needed for the day is on hand and ready to go. You can use our resource on how to keep COGS low and margins high to help with this.
Track your wastage
Making sure your inventory is updated in real time when goods are sold or used in recipes accurately takes the pain out of stocktaking. According to a study by RMIT University, over 250,000 tonnes of food waste from Australian restaurants and cafés end up in landfill each year.
That translates to an enormous cost for hospitality businesses, while also contributing to negative environmental consequences. Rotting food and other organic materials in landfill release methane, a greenhouse gas that's 25 times more potent than the pollution that comes out of car exhausts.
If you're in the business of serving food and maintain an inventory of hundreds of ingredients, it can be hard to avoid waste. Food can spoil before its expiry date, become contaminated, or simply not sell very well on a particular day. That's why Lightspeed Purchase includes an element to monitor food wastage, which makes it easy for businesses to keep on top of how they're managing their waste.
Did You Know? One in two of our customers actively use Lightspeed to manage their stock and wastage. Lightspeed Purchase automatically syncs information such as received orders, stock levels and your accounting package – giving you a holistic view of your inventory and expenses.
Lightspeed's wastage feature:
Records the exact amount of ingredients that make up each menu item
Tracks the cost of each dish
Understand why an item needs to be wasted
All this helps you accurately record what you waste, understand how much you've lost in terms of cost and revenue, and identify ways to address the problem.
Step 2: Make it easy to see what tables need attending to
If you offer table service at your business, your operational protocols begin the moment a customer walks through the door. It's a familiar dance, a warm welcome followed by the confirmation of the number of guests to be seated, and then you lead them to an empty table.
But what if the dining room's full?
In a well-run restaurant, waitstaff stay in constant contact with the host, giving updates on the status of soon-to-be vacated seats. In a more casual place, the host may just have to take a quick survey of the landscape to figure out how long the wait might be.
In either case, there's a combination of math and art to arrive at the estimated wait time. And then there's the time it takes just to figure that out or flag down a server to get the best estimate.
But what if your point of sale could help you manage your tables, let you know if a table is in need of attention, who has just arrived and who has just requested the bill?
Table management
Lightspeed's table management tool lets you view, at a glance, how your service is performing.
Instantly see the status of each table with handy colour-coding
Know which tables have been filled but haven't ordered
See which guests haven't been attended to in a while
Know who has just asked for the bill
Drill down further and you can get instant stats on the length of time each table's been occupied, the order associated with the table, or how long it's been since staff have checked in with them.
When service is finished, Lightspeed Insights will show you your best and worst performing tables, staff members, and registers. From these insights you can then optimise your layout to drive more sales, or coach your staff for higher ATV.
Step 3: Take orders accurately
The order-taking phase of your customers' experience is possibly the most critical. Even the best waitstaff are at risk of human error, so it's important to do everything possible in the preparation to set them up for success.
Starting with the menu.
Nearly every item in your menu will have its own discrete order flow. Even simple things such as a cup of specialty coffee can get complicated. What size? Milk? Soy? Cream? Black? Sugar? Artificial sweetener?
For ordering, the first workflows you'll design should be in your point of sale, for each item on your menu where it's needed. This way, the selection of an entree causes prompts with variations and modifications. So when someone orders a steak, there's no forgetting how to proceed.
How would you like that cooked?
Which side would you like?
Do you want us to pair it with our recommended wine for only $5 a glass?
You can create order flows that are as detailed as you need them to be, including custom modifications at the customer's request. And notice how the workflow can include clever little upsell opportunities like the prompt for a glass of wine.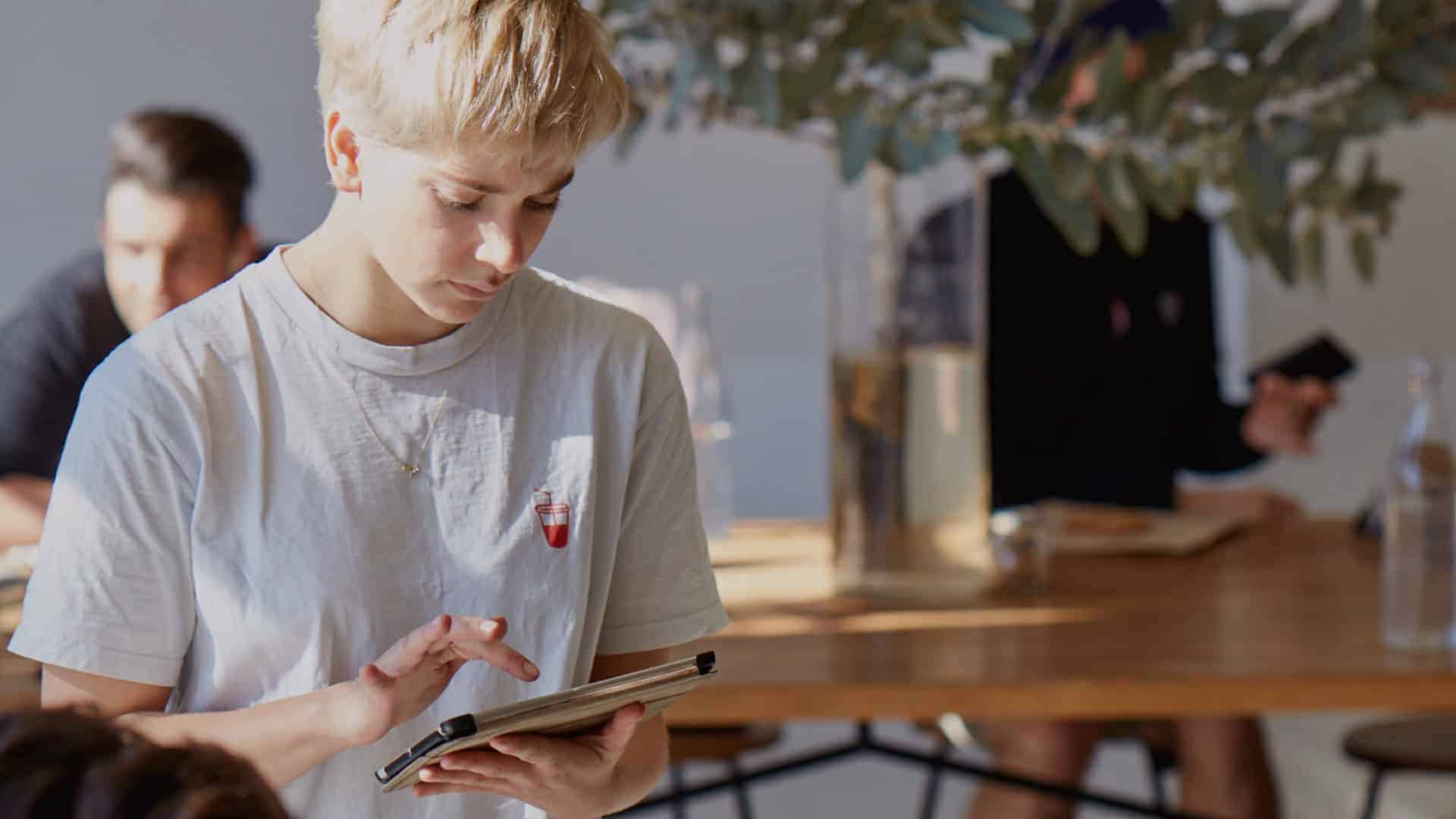 Step 4. Send orders to the right place
Once an order is placed at the point of sale, the next step is to let the kitchen know what to make. In smaller venues or during non-peak hours, it's easy to walk over to the chef/barista and to let them know what needs to be prepared.
But if your venue is larger with more components (say a bar, a kitchen with different stations and a few seating sections), or enjoys plenty of foot traffic and is always packed, production printers and kitchen display screens can be a real lifesaver.
Kitchen printers
Using remote production printers means that the details of each order are automatically sent where they need to go. This is another case of advanced preparation that sets your establishment and staff up for success.
You can also define at the item level where the order prints. This means the people who receive the printed dockets only see what they need to. Ring up a customer who wants a cheeseburger (with tomatoes, pickles and extra sauce) and a beer, and you can send the food order to print in the kitchen where it's picked up by the chef, while the beer order goes to the bar.
Kitchen display screens
If you prefer to go paperless a kitchen display screen works just as well. The principle is the same – sending orders from the point of sale to where they need to go – but instead of printing it out on a slip, the orders get sent to a screen instead.
These printing and display setups can be as robust as you need them to be, but keep in mind that production printers should be facilitating kitchen workflow, not dictating it. For example, fine-dining establishments – where specialisation in the kitchen is a given – might want to put printers at various stations in the kitchen, while a single printer is probably all that's necessary for a small cafe.
Automate communication with your point of sale
Letting your point of sale system automate communication keeps everyone focused on their jobs:
Your wait staff don't need to run handwritten tickets back to the kitchen – they can just move on to the next table or head right back to get drinks;
Your kitchen staff won't need explanations of special requests because they've got all the info they need on their production ticket;
The host will know which tables have only just ordered and will look elsewhere for the next available opening for customers at the door. And no one will have to go back to the guests and explain they can't have what they ordered because the kitchen ran out of the ingredients.
Run like clockwork with a successful restaurant workflow
With the right preparation, supported by a clever tech solution and thorough training, getting your restaurant workflow nailed is a piece of cake that will pay off in spades.
Embedding these workflows in your venue means when your dining room is full, and the kitchen is hectic, your team will still be clear and focused, knowing exactly what needs to be done and how it needs to happen. That's what good operations design does for you, and the best design starts with a simple system that's sophisticated and scalable, and that's where we come in.
To see how Lightspeed can help manage your restaurant workflow, sign up for a free trial today.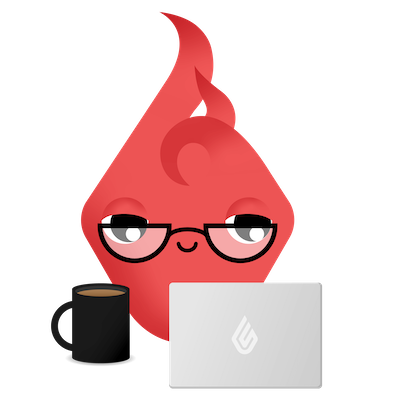 News you care about. Tips you can use.
Everything your business needs to grow, delivered straight to your inbox.