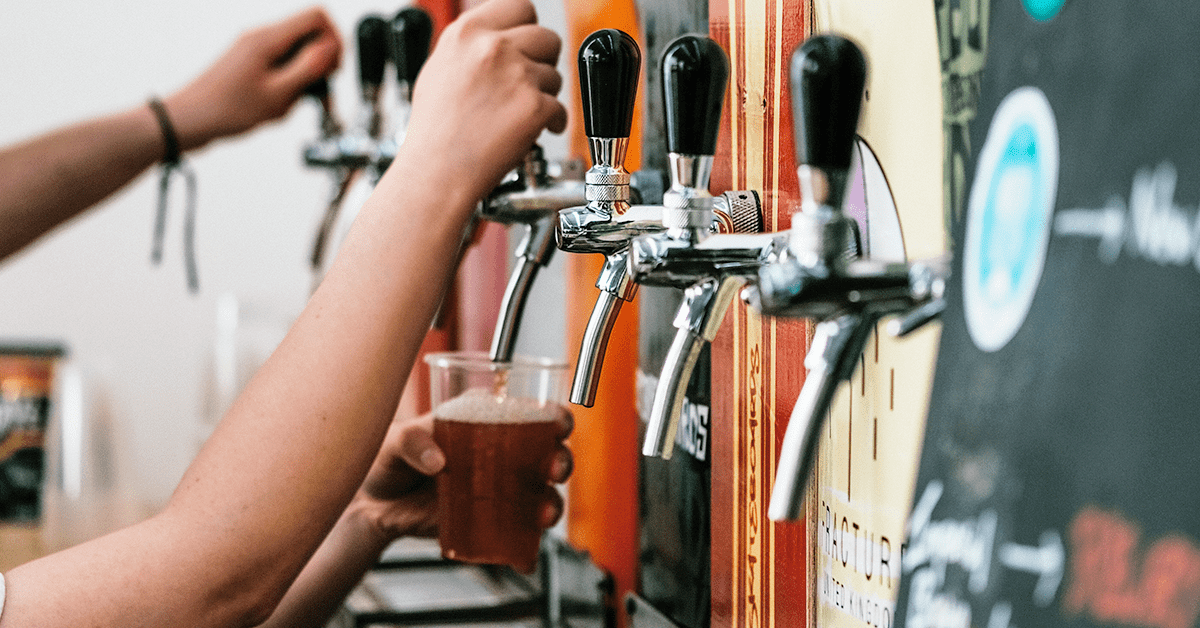 If you're contemplating opening a bar, then firstly – congratulations! Starting your own hospitality business is an exciting and rewarding (if a little nerve-wracking) process, and there's a lot to consider before you can open your doors.
One of the first and most important aspects that crosses a new business owners' mind is undoubtedly around costs. While it's always recommended to factor in a buffer as there is no one size fits all costing template, it is possible to estimate overall costs and map out finances with a little careful planning.
To help, we've listed the main costs associated with opening a bar so you can project your expenses and take another step towards your exciting venture.
Startup costs
Startup costs refer to any one-time expenses, such as purchasing furniture and bar equipment, that you'll incur before you can start trading.
Startup costs can differ dramatically depending on several factors like the size of your venue and the amount of equipment you need. However, most new bar owners will need to invest in the following categories before they can welcome customers through their doors:
Opening a bar?
Download our free costing template that covers all essential costs from securing your location, to opening your doors.
Commercial space
Before you start venue hunting, outline the type of bar you want to open and its concept in your business plan. This will help shape your decisions when researching suitable premises – a speciality cocktail bar, for example, will need a very different space to that of a sports bar.
Once you've confirmed the type of venue you're looking for, the next thing to consider is if you want to lease or buy your commercial space.
Leasing
Leasing a property is the most significant expense for a new bar, and the price of rent will depend on the location of your venue.
If leasing a commercial space is the best option for your bar, you will need to budget the following:
1 to 3 months rent for a refundable deposit

. Commercial leases are often long term, usually a minimum 5-year lease. To secure the space, an upfront deposit is often required.

Six months rent

to cover yourself financially while your bar becomes established.
Buying
While purchasing a commercial space requires a significant amount of upfront capital, it also has its advantages – particularly if you buy an existing bar or foodservice business.
In most cases, your venue will already be set up for commercial purposes with a bar, kitchen, toilets and running water. If this is the case, the costly aspects of setting up a bar have already been accounted for, saving you time and money in the long run.
If you want to buy a commercial space for your bar, you will need to pay a minimum 20% deposit, plus ongoing monthly mortgage repayments. So if a venue is on the market for $500,000, for example, at least $100,000 needs to be set aside to purchase the property.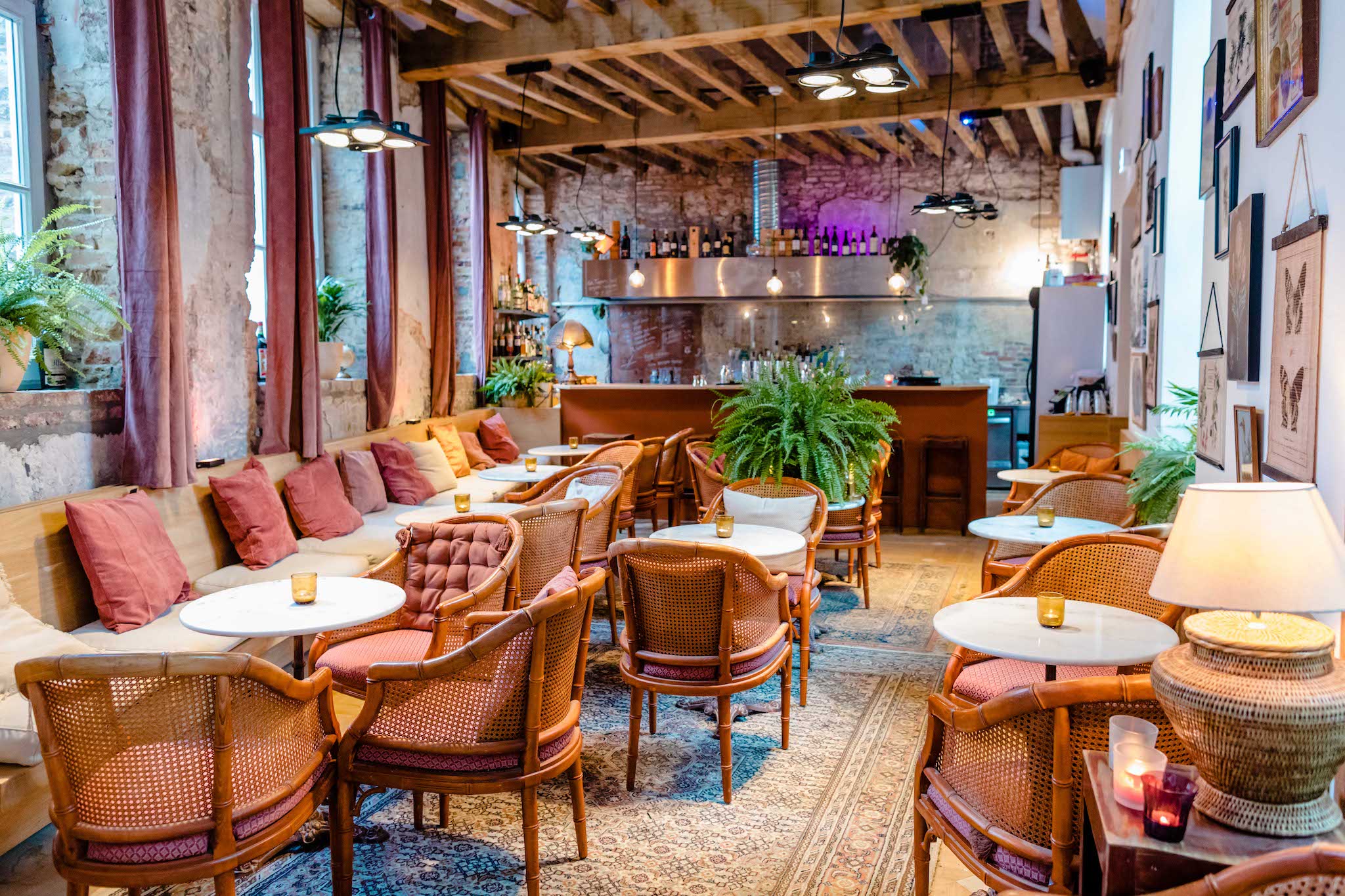 Renovations and decor
The amount of money you'll need to renovate and decorate your venue will vary depending on the property's condition and if it's been converted for commercial purposes.
Your commercial space might need a complete overhaul, like structural renovations, installing a bar, toilets and interior design work. If this is the case, the average cost of refurbishing a small to medium size bar in Australia ranges from $80,000 to $170,000. For larger bars, this can cost upwards of $250,000.
The best way to avoid spiralling renovation costs is to find a property that's already converted for commercial purposes.
If you've leased/purchased an existing bar, it's unlikely to need major structural or interior changes, but you'll still need to make some alterations to bring your concept to life. In most cases, a lick of paint, new flooring and furniture is enough to create the aesthetic you're looking for. For a cosmetic upgrade, you should budget $5,000 to $10,000.
Equipment
Aside from leasing or buying your commercial space, purchasing equipment for your new bar will be one of the highest costs you'll incur.
Equipment costs can vary enormously. New equipment can be extremely costly, but everything should work like clockwork, and you'll have a warranty if anything goes wrong. If your budget won't cover the cost of new equipment, purchasing second-hand or renting is a more cost-effective solution.
You'll need several pieces of equipment to create and serve drinks, store inventory, wash glasses and keep your venue clean. As a starting point, consider the following:
Cocktail and beverage equipment,

e.g. cocktail shakers, spirit measures, blenders.

Kitchen equipment,

e.g. ovens, fridges, toasters, microwaves.

Workspaces,

e.g. preparation tables, countertops.

Service equipment,

e.g. trays, glassware, crockery, utensils.

Storage,

e.g. shelving, bar fridges, containers.

Inventory,

e.g. wine, spirits, beer, fruit juice, garnishes.
As a rough guide, here are some common pieces of commercial bar equipment and their price ranges:
Spirit dispensers – $20 to $50

Blender – $400 to $2,000

Fridge – $1,000 to $8,000

Dishwasher – $2,500 to $9,000
Bar technology
To streamline day-to-day operations, process payments and create efficient workflows, new bars will need to invest in a point of sale (POS) system, and there are several options available.
Legacy POS systems, for example, operate and store data (such as payments) on local servers and often require a significant upfront investment to set up. On the other hand, cloud POS platforms store data on the cloud, resulting in greater flexibility (you can access your data from anywhere) and significantly smaller startup costs.
As well as a POS system bars will also need a mix of technology and software to automate processes, market their business, manage employees and collect data to optimise and grow.
Hardware
iPads for your POS system

– current models start from $499

Receipt printer

– prices start from $250

Kitchen printer

– prices start from $300

Cash drawer

– from $75 to $200

Payment terminal

– prices vary depending on your chosen provider
Software
Bar POS system

– from $60/month

Loyalty programmes and marketing software

– there are several free plans in the market as a starting point

Employee management

– from as little as $3 per user, per month

Table ordering apps

– from $50/month
As an estimate, you should budget at least $1,500 for new hardware and a minimum of $120 per month for software subscriptions.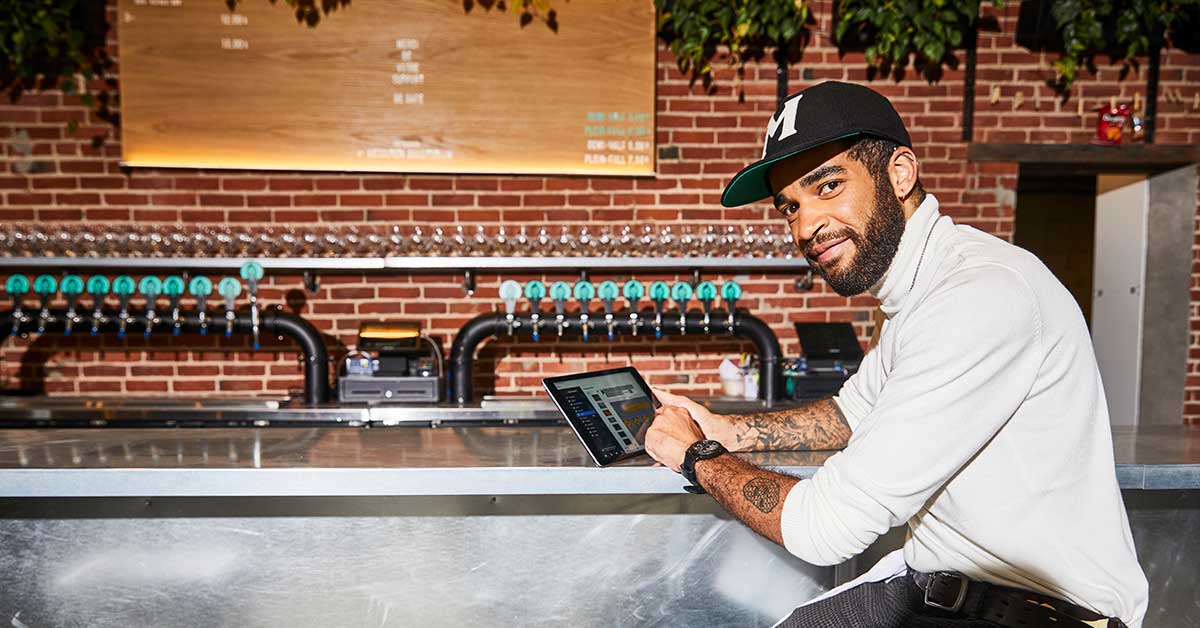 Licenses and certificates
You'll need to obtain several different licenses and certificates from your local council and state government before you can begin trading.
Business license
Business licenses allow bars to operate under the correct legislation and follow proper safety guidelines. You'll need to register your bar with your local council to obtain a business license.
Please visit the Australian Business License and Information Service website for more information.
Liquor license
Any venue that sells alcohol will need to obtain a liquor license from the appropriate state or territory government. However, the type of license you'll need will depend on your business operations.
Liquor license fees vary depending on your location, state government, council requirements and business intentions. For example, in New South Wales, liquor license base fees range from $102 to $556 whereas in Victoria fees range from $61.90 to $986.30.
Note: before you can apply for a liquor license, you'll need a National Police Certificate, which will include a criminal record check and cost $42.
Council certificates
In most cases, you'll need to apply to your local council for the following certificates:
Zoning certificate

Fire safety certificate

Occupation certificate

Compliance certificate
Certificate prices vary by state and your exact requirements but can range from $50 to $500+.
Food licences
If your bar serves food and drinks, you'll need to apply for a food licence before you can. Licencing requirements vary by state and the size of your venue. Please visit your state government website for more information.
Music licenses
If you plan to play music in your bar, you'll need a music licence to cover copyright issues. Prices range from $210 to $1,700+ depending on the size of your venue and which package you choose.
Marketing
Marketing is an integral part of building a successful business and should be accounted for in your budget. Yet, these costs are often overlooked when calculating the costs of opening a bar.
To drive awareness for your new bar, consider investing in the following marketing initiatives:
Website
With 90% of guests researching a venue online before deciding to visit, having a website for your cafe is essential.
User-friendly website builders like WordPress and Wix allow you to build your website from scratch. Both options are free to set up, but you'll need to upgrade to a paid plan to access advanced features. Prices start from $60/ year.
Alternatively, you can hire a freelancer to create a website for you. A basic website build will cost between $300 to $1,000, depending on your exact requirements. Check out Airtasker for web developers in your area.
You'll also need to purchase a domain name for your website, with prices starting from $10/year.
Social media
Creating a presence for your bar on social media is a great way to showcase your offering and reach a new pool of potential customers. It's vital to dedicate time to building a community of followers by regularly posting on social media channels, like Instagram and Facebook. Posting images and videos of your venue alongside offers and upcoming events generates free exposure for your business.
Social media advertising is a great way to boost awareness in your local area. Before opening your doors, consider investing in social media adverts to promote your bar and drum up excitement.
While there's no limit to how much (or little) you spend on social ads, we'd recommend budgeting $100 to $200 per month as a starting point.
Directories and review sites
Setting up free profiles on review sites like TripAdvisor and Yelp makes it easier for potential customers to discover your business. Similarly, creating a Google My Business account means your bar will appear at the top of the page whenever someone googles your bar.
Fixed and variable expenses
Fixed and variable expenses are the recurring costs you'll have to account for once your bar is open. Fixed expenses rarely change making them easy to budget for, whereas variable expenses fluctuate, and are harder to predict.
You should map out each of these expenses before opening your bar to understand how much revenue you'll need to generate each month to cover your costs and turn a profit.
Rent, license fees and insurance
Rent, license fees and insurance are all examples of fixed expenses. While these are the main fixed expenses you'll have to account for, there may be others that are applicable to your business.
Rent
Once you've signed a lease, you'll know exactly how much your weekly / monthly payments will be, and this won't change until your lease is up for renewal.
License fees
Many of the licenses you need to operate will have to be renewed annually. When budgeting for your licenses, remember to factor in the initial cost and the renewal fees so you're not left short at the end of the year.
Insurance
Having the right insurance is essential to protect your bar against unexpected challenges and you should consider investing in the following:
Public liability insurance

– protects your business in the event a third party, or their property is injured or damaged while in your cafe.

Product liability insurance

– protects your business in the event a third party is adversely affected by one of your products e.g. food poisoning.

Business insurance

– protects items that are essential to the running of your business e.g. contents, business disruption, building cover.

Management liability

– protects your business from the risks associated with running a business and managing a team e.g. work health and safety, employee theft, etc.
The price of insurance will vary based on the size of your business, the location and the level of cover. As a guide, the current average monthly payment for public liability insurance for hospitality businesses in Australia is $59.
Labour
Employee wages can fluctuate from month to month, which makes them a variable cost for your business.
According to Indeed, the average hourly wage for a bartender in Australia is $26.72 and $33.09 for a mixologist. From this, you can roughly estimate how much labour will cost based on the number of hours your staff are likely to work in any given month.
Remember: you should set aside enough funds for employee wages for the first couple of months, as most bars are unlikely to be profitable immediately.
Utility costs
Another example of variable costs is your utility bills, like electricity, gas and water. Before signing your lease, remember to ask if any utilities are included in your costs – landlords sometimes cover water costs, for example. If not, ask how much previous tenants paid and use that as a benchmark.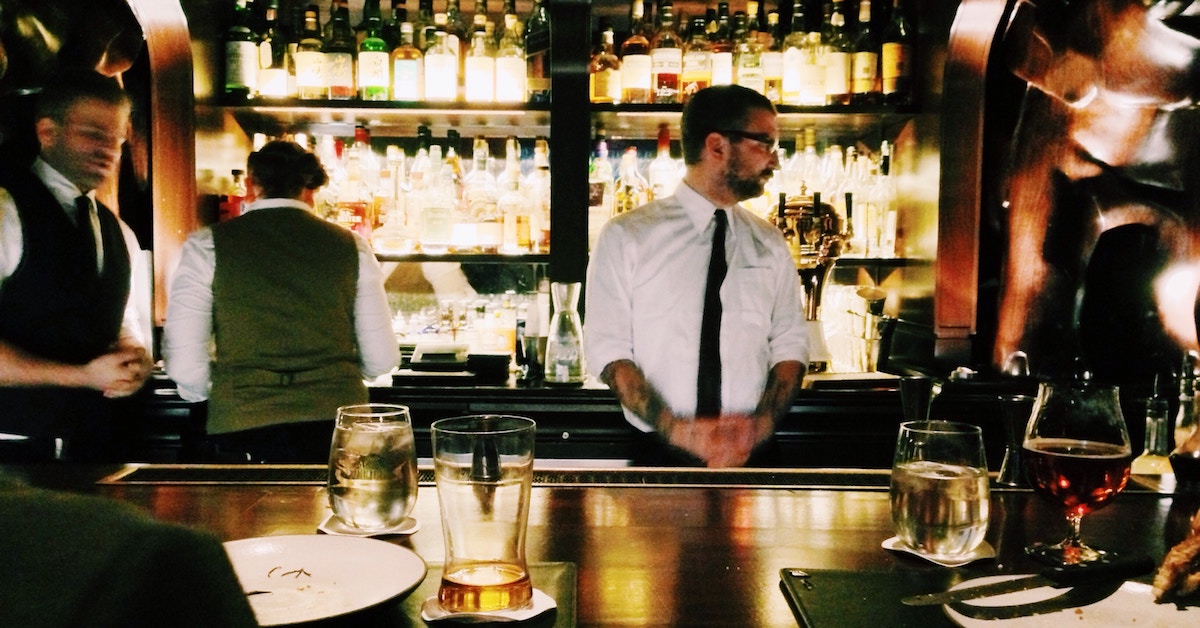 How to fund your new bar
Opening a new bar requires a considerable investment, and it's been estimated that you'll need a minimum of $250,000 to do so. It can be difficult to raise the capital required to launch your business, but there are a couple of options to help first-time small business owners.
Government grants and funding
The federal and state governments regularly create financial assistance packages and initiatives to help new businesses. Below is a list of the latest programs available for eligible bars.
State governments launch new initiatives throughout the year, so it's essential to keep up to date with the most recent support available for your business in your state or territory.
You can also use this free government resource to help calculate the startup costs of your business.
Bank loans
Bank loans are a popular source of funding for first-time small business owners, and the major banks offer a range of options. Compare the following banks as a starting point:
You can also check out the Australian Government's business advice website to learn more about how to apply for a business loan.
Bar startup costs
No two bars are the same, so it can be difficult to estimate the exact cost of opening a bar. However, taking the time to plan, combined with a willingness to research alternatives, will allow you to evaluate your startup expenses and gauge how much it will cost to open your bar.
Free bar business plan template
This easy-to-use business plan template is designed to help aspiring bar owners set their plans into motion.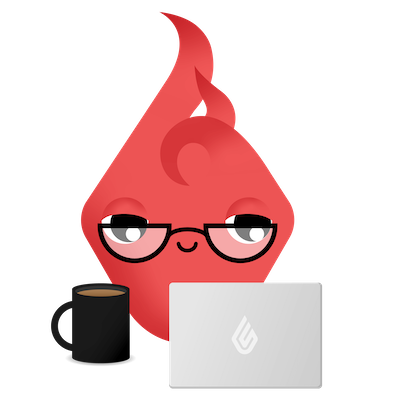 News you care about. Tips you can use.
Everything your business needs to grow, delivered straight to your inbox.