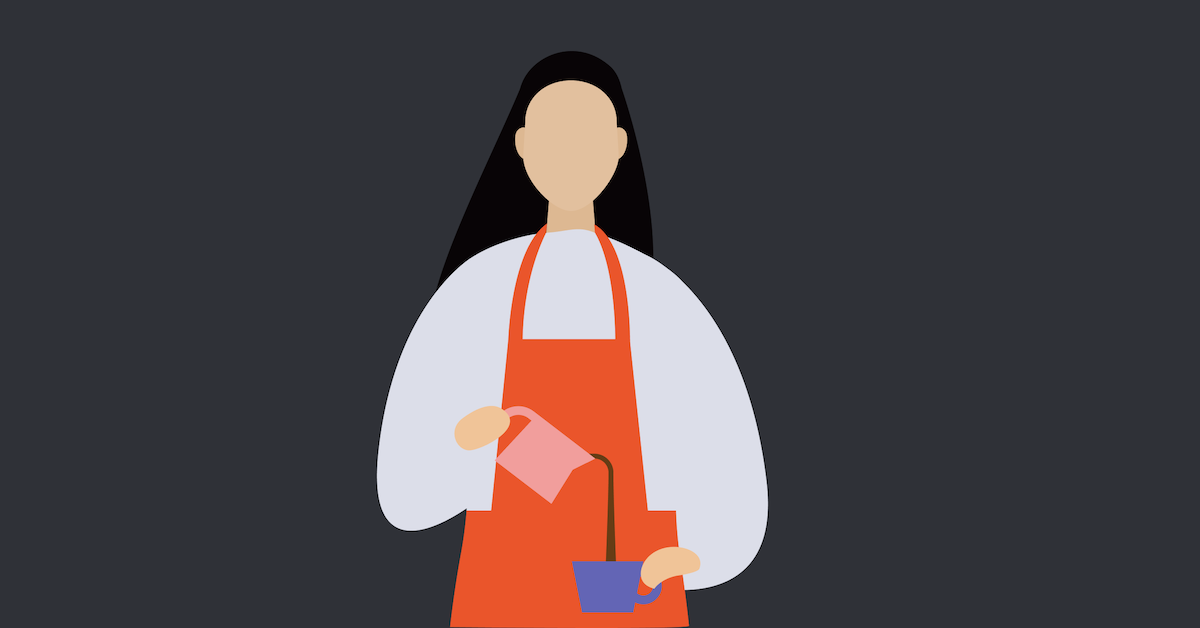 We're a nation of coffee lovers, and, unsurprisingly, many of us dream of opening our very own cafe. Our decades-long love affair with coffee has resulted in a booming and highly lucrative industry. In Australia, the cafe and coffee shop sector is expected to be worth $9.2 billion by the end of 2021 – a 6.3% growth in market size compared to 2020.
If you're an aspiring cafe owner this 10-step guide will help pave the way for your success and empower you to take the first steps towards opening your very own cafe.
1. Concept and business plan
Your cafe's concept and business plan will provide the foundation for your business. Not only are they integral to your day-to-day operations, but they will also determine what ingredients you use, what equipment you'll need, how many staff to hire and what your projected startup costs will be.
Concept
Consumers seek a unique experience, so it's essential to find an angle that makes your cafe stand out from the crowd.
What will entice people through your doors, how will customers remember you and what will make them come back for more? Will you roast your own beans, create elaborate coffee art or offer barista classes, for example.
When mapping out your concept, it's also important to decide who your ideal customer is and what their values and interests are. This will allow you to tailor everything from your menu and service style to what music you'll play and how you'll market your cafe.
Tip: One way to test your concept is to start a pop-up or a mobile coffee van to gauge how popular and profitable your cafe could be. From there, you can begin to build a customer base, iron out any operational issues and tweak your menu.
Cafe business plan
Once you've outlined your concept, the next step is to create a business plan for your cafe. A detailed business plan is the key to your cafe's success and outlines your vision by detailing how your business will take shape and operate.
Your cafe business plan should include:
Executive summary
Company overview
Market analysis
Marketing plan
Operations plan
Financial analysis
Execution timeline
Your cafe business plan is an essential document, so it's worth investing your time to get it right. Once your cafe business plan is complete, it should be shared with potential investors, bankers, partners and anybody else who will contribute to opening your cafe.
Free cafe business plan template
This easy-to-use business plan template is designed to help aspiring cafe owners set their plans into motion.
2. Cost of opening a cafe and funding
Opening a cafe requires a considerable amount of upfront investment. Depending on your venue size, type of lease, location and operational requirements, the cost of opening a new cafe in Australia can range from $200,000 to $500,000+ and the following factors need consideration when planning your budget:
Business lease

Refurbishment costs

License fees

Insurance

Furniture and equipment

Lighting and plumbing
Tip: use this free government resource to help calculate the startup costs of your business.
Small businesses are the backbone of our economy and there are several options, including government support to help first-time small business owners finance their projects.
Government grants
The federal and state governments regularly create financial assistance packages and initiatives to help new businesses get up and running. There are hundreds of government grants available, with new initiatives launched throughout the year, so it's essential to keep up to date with the most recent support available for your cafe in your state or territory.
Current assistance initiatives include:
Instant asset write-offs

Equipment rebates

Aboriginal business development funding

New business advice and mentoring

Assistance for hiring apprentices or unemployed workers

Subsidies for installing energy-efficient lighting
Bank loans
Bank loans are another funding source for first-time small business owners. To understand which is the best option for your business, compare the following:
You can also check out the Australian Government's business advice website to learn more about how to apply for a business loan.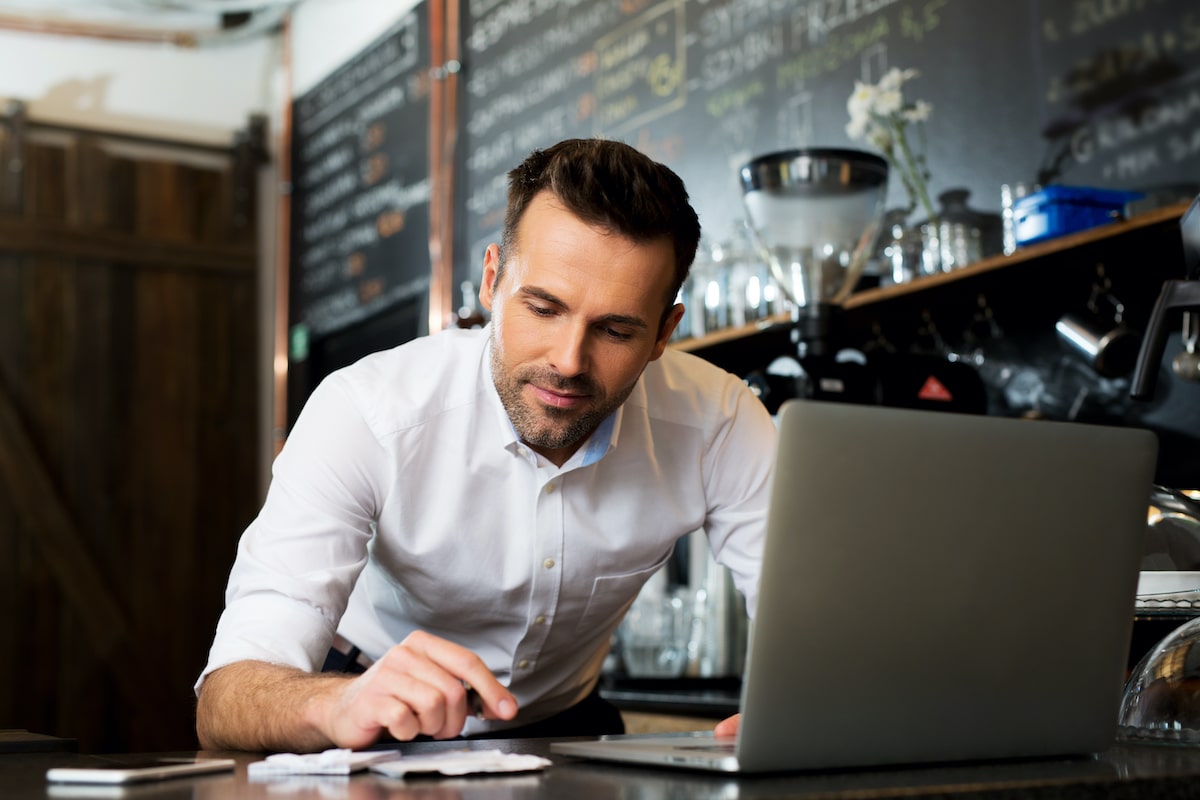 3. Location and venue
After finalising your concept, cafe business plan and securing your funding, the next step is to decide on a location and venue for your cafe.
Location
Choosing the right location for your new venue is crucial, and it's essential to conduct thorough research into the neighbourhood and surrounding areas.
Take the time to walk around your chosen area to understand if the setting suits your concept. Will a busy main road or a quiet back street be best for your cafe, for example.
It's also important to assess the amount of foot traffic, public transport links and parking access (or lack of), and check with the local council for any time-of-day noise restrictions or delivery truck allowances.
Tip: don't forget to check how often your chosen demographic frequent the area and what times of the day are the busiest.
Venue
If you're happy with your chosen location, the next step is to secure a venue that will bring your vision to life. When it comes to finding the perfect venue, there are two main options to consider: leasing a space or buying an existing establishment.
Leasing
Leasing a property is the most significant expense for a new cafe, and it's recommended that rent be no more than 15% of your yearly income.
Commercial leases are long term, usually a minimum of 5-years, and you'll need to pay an upfront deposit to secure the space – usually 1 to 3 months rent. It's also important to budget another 6 months rent to ensure you're covered financially while your cafe becomes established.
Buying
If you have the upfront capital, purchasing your venue has many advantages, especially if you buy an existing cafe or food service business.
If this is the case, your venue will already have a kitchen, toilets, running water and an efficient floor plan for food production. This will save time and money in the long run, as many of the costly aspects of setting up a cafe have already been accounted for.
Renovations and decor
In Australia, the average cost of refurbishing a small to medium size cafe is between $80,000 to $170,000. For larger cafes, this can cost upwards of $250,000.
The best way to avoid spiralling renovation costs is to find a property that's already converted for commercial purposes. A lick of paint, new flooring and updated fixtures might be enough to create the aesthetic you're looking for.
On the other hand, your chosen property might need a complete overhaul. This could include structural renovations, installing a kitchen and interior design work.
To avoid investing in a property that requires significant renovations, consider the following questions when you're looking for a venue:
How much space will you devote to dining, a barista station, kitchen, bathrooms and storage?

How will customers, staff, food and drinks move through the venue?

What is the capacity of the venue and how many tables, chairs, or booths can you fit in the space?

Is the kitchen space adequate for your production needs and does it create the best flow for receiving stock, storage, prep, cooking, plating and dishwashing?

Is there enough space for the equipment you'll need?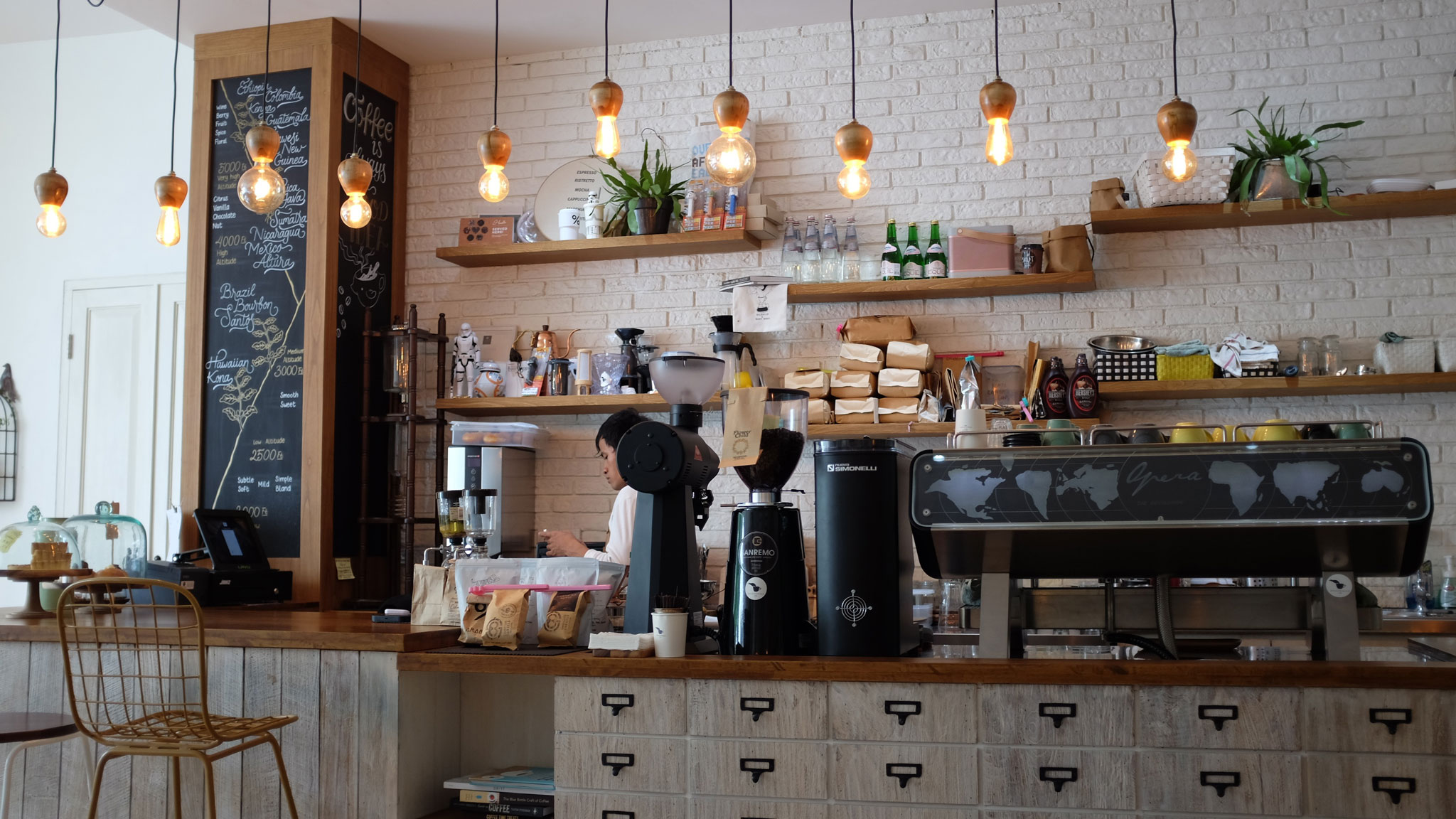 4. Licences and certificates
You'll need to obtain several licenses and certificates before you can begin trading. This process is lengthy and costly, so it's crucial to get a jump start on applications early on in the process.
Depending on your concept, city and state government, the licences and certificates you'll need to operate will differ, as will their cost. However, in most cases, new cafes will need the following:
Business licence

– you'll need to obtain a business license by registering your cafe with the local council. Please visit the

Australian Business License and Information Service

website

for more information.

Council certificates

– you'll need to apply to your local council for several certificates, including, zoning, fire safety, occupation and compliance certificates.

Food license

– you'll need to apply for a food licence before you can sell food at your cafe. Licencing requirements vary by state and the size of your venue. Visit your local state government website for more information.

Music licence

– If you plan to play music in your cafe, you'll need a music licence to cover copyright issues.
Remember: depending on your operational requirements, you may need several other licences and certificates, so it's essential to consult with your local council before opening.
5. Menu
Your menu should ignite excitement in your guests before they've even placed their order. It will entice customers through your doors and keep them coming back, time and again. However, there's little room for trial or error in the hospitality industry, so it's crucial to perfect your menu before opening your doors.
To craft the perfect menu, each of the following elements will need careful consideration.
Concept
Firstly, take the time to map out your menu's concept with your baristas and cooks. Will it feature organic coffee, local produce or exotic juices? What about your food? Will you offer a breakfast and lunch menu, or cakes and pastries?
Design
Your menu should reflect your brand, while also appealing to your demographic and subtly reinforcing your best selling dishes. An effective menu maintains focus, reduces decision time for patrons and, most importantly, drives sales.
Prices
Your pricing can make or break your menu, and it's essential to take the time to research different menu pricing strategies. While it's crucial to ensure each item has a healthy profit margin, your prices need to align with your target demographic's budget and competitors' pricing.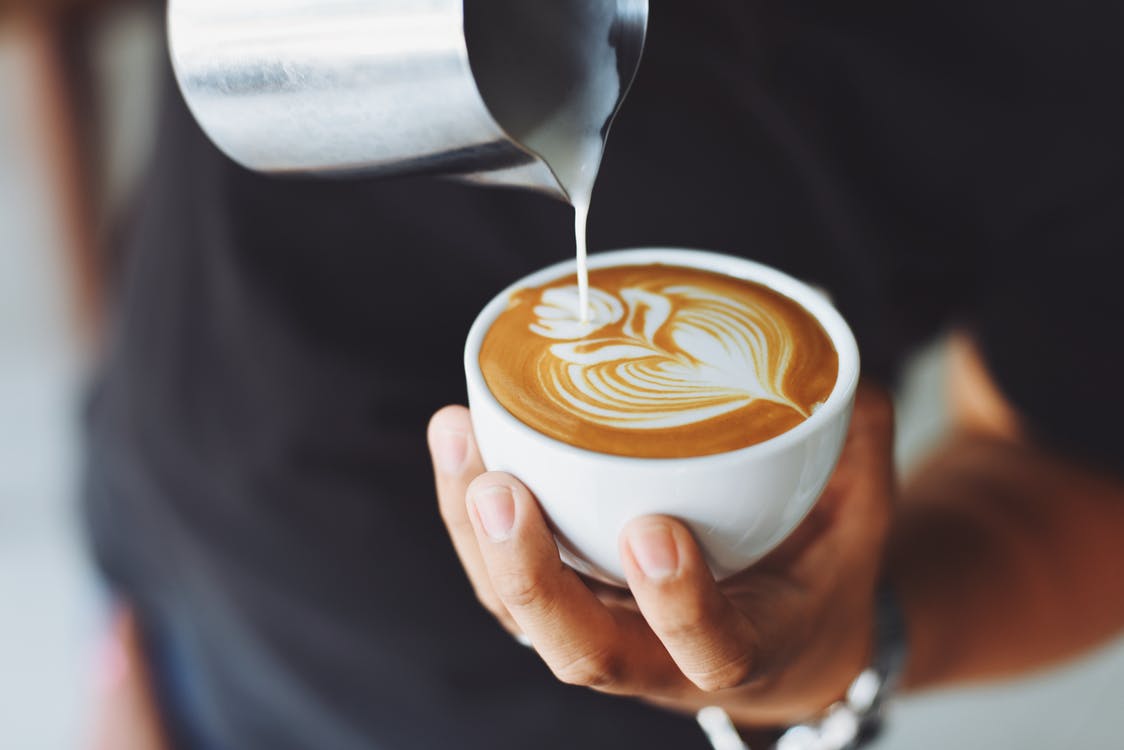 6. Cafe equipment
Aside from rent and wages, purchasing equipment for your cafe will be your most costly investment. Therefore, each decision requires careful consideration to ensure you invest in the right equipment to fulfil your operational requirements.
You'll require specific equipment to execute your menu, store inventory, wash crockery and cutlery and keep your venue clean. As a starting point, consider the following:
Coffee and beverage equipment

, e.g. espresso machines, coffee grinders, blenders.

Kitchen equipment

, e.g. ovens, fridges, toasters, microwaves.

Workspaces

, e.g. preparation tables, countertops.

Service equipment

, e.g. trays, glassware, crockery, utensils, takeaway cups.

Storage

, e.g. shelving, display cabinets, containers.

Inventory

, e.g. coffee beans, milk, syrup, sugar, bread.
7. Cafe technology
New cafes will need to invest in several pieces of technology to operate efficiently and streamline their day-to-day operations.
Point of sale systems
Gone are the days of paper order pads and cash registers. Cafe's now rely on technology, like a point of sale (POS) system, to efficiently run their service, management and operational tasks.
Your Cafe POS system will be the centre of your business for years to come. Therefore, it's essential to pick a system that aligns with your business goals and can scale with your cafe as it grows.
Use the following criteria to understand what features your POS will need.
Ordering – your POS system should facilitate several different ordering options, including; QR table ordering, order for delivery and/or collection, order at the counter and table service.
Payments – your POS should make it easy to split bills, accept various payment methods and collect payment at the table.
Inventory – the right POS should manage and track your inventory so you never over or under order, saving you time and money.
Reporting – ensure your chosen POS has a detailed reporting tool. These insights will let you know what you're doing right and what needs to change, which menu items perform best, which employees sell the most and more.
Accounting – ensure your chosen accounting package integrates with your POS for automatic reconciliation and efficient revenue and expense tracking.
As well as a POS system, there are several pieces of hardware and software that cafes can use to automate processes and collect data to optimise their business.
Hardware
iPads for your point of sale system

Receipt printer

Kitchen printer

Cash drawer

Payment terminal
Software
POS software subscription

Loyalty programmes and marketing software

Employee management

Delivery and collection services

Accounting software
Tip: budget at least $1,000 for new hardware and a minimum of $100 per month for software subscriptions.
8. Recruitment
Your team will be one of your most important assets, so don't rush the recruitment process. Take the time to find the best people who share your passion and will help make your business thrive.
Training is a crucial part of an employees onboarding process and sets them up for success in their role. While training can be a time-consuming process, it's worth investing in and can decrease the chance of staff turnover. Plus, a thorough training programme shows new employees they're entering into a supportive work environment.
Remember: all staff members (including yourself) will need to complete basic training in food handling and safety prior to commencing work.
If you invest in finding the right people before you open your doors and provide them with first-class training, then they're more likely to feel valued and take pride in their work. After all, a happy and efficient workforce means satisfied customers and more revenue for your business.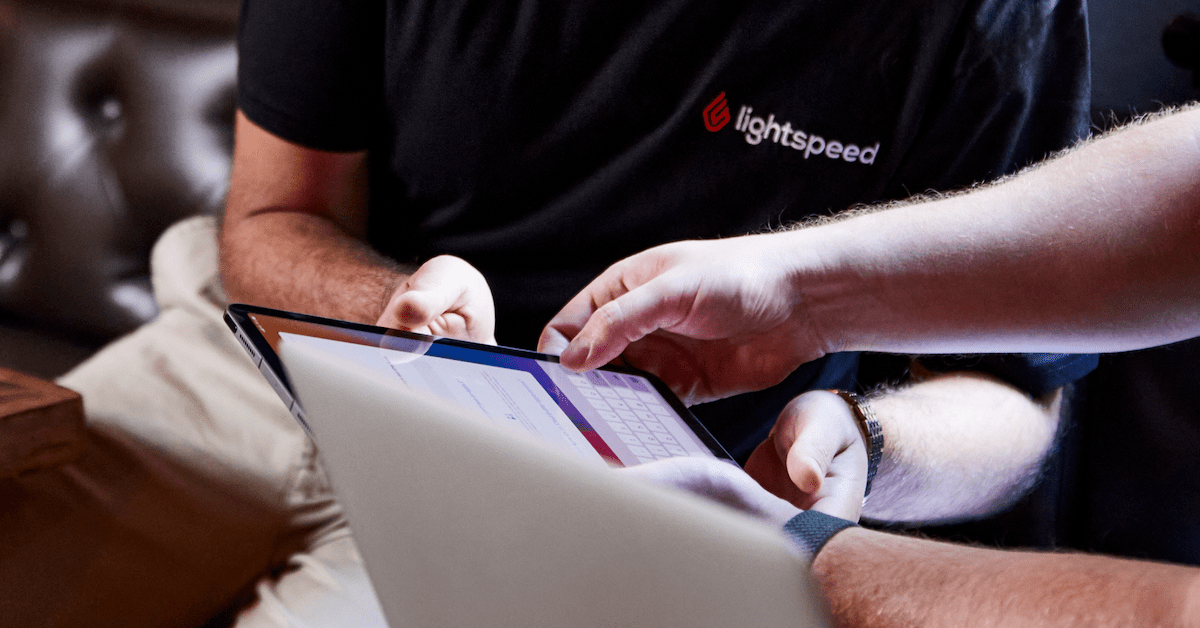 9. Marketing
Marketing is an integral part of cultivating a successful business, and it's crucial to promote your cafe and build an online presence before you open.
Consider the following marketing initiatives to drive awareness for your new venue.
Cafe website
Having a website for your venue is essential. For many people, it's the first interaction they'll have with your business – it's where they look when they want to make a reservation, check out your menu, or find out where you're located.
Setting up a website on your own can be pretty straightforward, thanks to user-friendly website builders like WordPress and Wix. If you don't feel confident creating your website, you can hire a freelancer to do this for you. Check out platforms like Airtasker and Fiverr for suitable web developers.
Social media
Social media, particularly Facebook and Instagram, is an excellent way to generate exposure for your venue. It's vital to dedicate time to nurturing a community of followers by regularly posting and showcasing your offering to reach new customers.
Social media advertising is also a great way to boost awareness in your local area. Before opening your doors, consider investing in social media adverts to promote your bar and drum up excitement.
Directories and review sites
Make it easy for potential customers to discover your cafe by setting up profiles on directories and review sites such as TripAdvisor and Yelp. You should also set up a Google My Business account to ensure your venue appears at the top whenever someone searches for your business.
Loyalty program
Creating a well-designed customer loyalty program for your cafe can help attract new customers, convert occasional customers into regulars and keep loyal customers coming back.
Tip: Opt for a loyalty program that integrates with your POS so you can easily track customer data such as average spend and frequency of visits. These insights will help inform your future marketing efforts and personalise communications with your customers.
10. Opening day
You've signed the lease, purchased the equipment, hired a team and nailed down your marketing plan. It's now time to welcome guests through your doors for the first time.
Soft opening
Before opening your cafe to the public, host a soft opening with your friends, family, suppliers and local business owners. This will allow you to test run your menu, workflows and service to iron out any issues.
It's also the first time your team will get to work together (aside from training), so be prepared to give feedback if necessary. Plus, the benefit of hosting a soft opening with friends and family is that they're likely to be more forgiving if mistakes are made.
Grand opening
Your grand opening is the first time you'll open your doors to the public and marks the final step in your journey to opening a cafe.
Drum up excitement before the big day on your website and social media to encourage people to come and try you out. And don't worry if mistakes happen. It's very rare for a cafe to open without at least one error being made.
Opening a cafe: turn your dream into reality
Opening a cafe takes grit and determination, but with a touch of good humour and a lot of hard work, it's possible to turn your dream into a reality. We hope this guide inspires you to take the first steps to start your own cafe and empowers you to make the right decisions to build a successful business.
Free cafe business plan template
This easy-to-use business plan template is designed to help aspiring cafe owners set their plans into motion.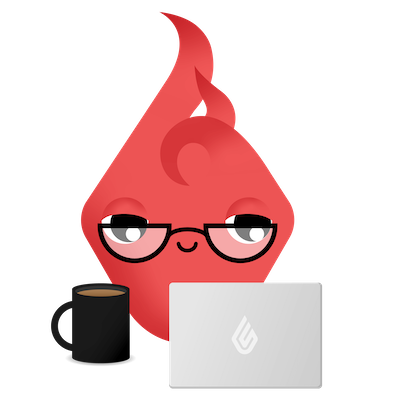 News you care about. Tips you can use.
Everything your business needs to grow, delivered straight to your inbox.