Public holidays are often a double-edged sword for hospitality – you're likely to have higher foot traffic but there is also a much higher operating cost. With a little forward-planning, however, you can operate smoothly, increase profits, and deliver a memorable customer experience.
In this guide, we'll cover everything from public holiday pay rates, operation & marketing strategies, and how you can increase your average transaction value (ATV).
5 Tips to Manage Public Holiday Costs in Your Venue
Discover five simple and effective ways to grow margins and balance the higher costs of operating on public holidays.
Public holidays in Australia
Australia has several recurring public holidays each year as well as state-specific public holidays. Some fall on the same date each year, whereas others vary year to year.

Often, if a public holiday falls on a weekend (except for ANZAC day in some states) then an additional day will be granted in lieu. So if New Year's Day falls on a Sunday, then the following Monday would be a public holiday.
National public holidays
The following public holidays are observed in all states and territories in Australia:
New Year's Day

– 1

st

January

Australia Day

– 26

th

January

Good Friday

– varies every year (based on the lunar cycle)

Easter Saturday

(except TAS and WA)

– varies every year (based on the lunar cycle)

Easter Sunday

(except NT, SA, TAS and WA)

– varies every year (based on the lunar cycle)

Easter Monday

– varies every year (based on the lunar cycle)

ANZAC Day

– 25

th

April

Queens Birthday

– observed in most states on the second Monday in June with the exception of QLD (first Monday in October) and WA (last Monday in September)

Labour Day

(except NT and TAS)

– observed on the first Monday in October in ACT, NSW and SA; the first Monday in May in QLD, the first Monday in March in WA, and the second Monday in March in VIC.

Christmas Day

– 25

th

December

Boxing Day

– 26

th

December
State-by-state public holidays
In addition to the national public holidays, there are also state-specific public holidays. Please visit the following websites for more details on your state or territory.
Employee management
There is a lot to consider with managing your employees on public holidays. One of the most important things, however, is the extra costs in wages. Industry awards and employment category determines the wages and employee entitlements.
Industry awards
Industry awards regulate employee entitlements – such as minimum wage, employment conditions, standard work hours, leave entitlements, and penalty rates. The following awards cover most, if not all, types of hospitality businesses:
It's crucial to know which award applies to your business and employees to ensure you're always operating under the right legal guidelines.
Types of employment
There are three types of employment that employees can be offered in Australia; full-time, part-time and casual. Wage rates, leave, and other entitlements are often calculated based on an employee's type of employment and their respective industry award.
Full-time employee
usually works

an average of 38 hours

per week

can be on a permanent or fixed-term contract

entitled to paid leave

can opt for an hourly or annual salary
Part-time employee:
usually works

less than 38 hours

per week

has regular rostered hours

can be on a permanent or fixed-term contract

is entitled to paid leave

can opt for an hourly or annual salary
Casual employee:
usually works irregular hours

no guaranteed hours of work

not entitled to paid leave

receives and hourly salary not annual salary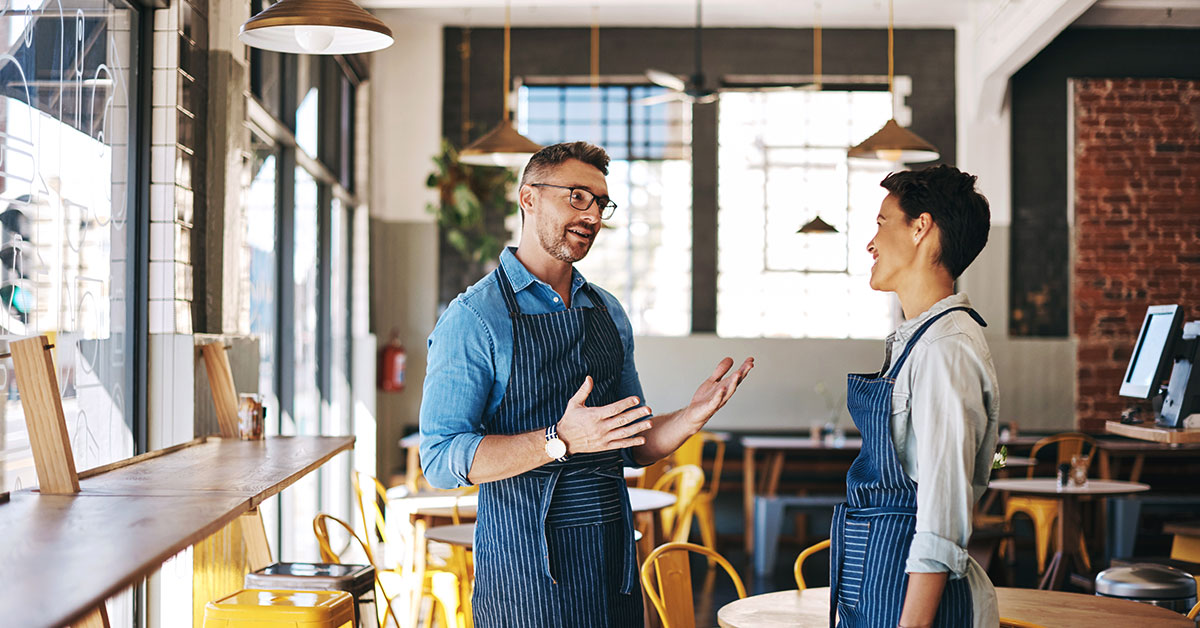 Public holiday pay rates
The national minimum wage in Australia is $20.33 per hour (accurate as of Apr 2022). However, each industry award sets out a minimum pay rate known as classifications, and each classification has a corresponding wage rate. Generally, when an employee works ordinary hours on a public holiday, they are entitled to the following penalty rates:
Full-time and part-time employees

should be paid a penalty rate of

225%

of their base rate

Casual employees

should be paid a penalty rate of

250%

of their base rate
To calculate an employee's hourly public holiday penalty rate use the following formula:
Penalty rate percentage / 100 x hourly rate
For example, your restaurant is covered by the Restaurant Industry Award and your bartender (level 4, permanent, full-time) worked for seven hours on a recent public holiday. Their normal hourly rate is $22.70.
Using the formula above, their hourly rate would be $51.08
225 / 100 x 22.70 = 51.075
Their pay for the day would be $357.56
51.08 x 7 = 357.56
Remember
: always check the industry award that applies to your business to ensure you're paying employees the correct rate.
For a full breakdown of minimum pay rates, you can refer to:
Fast Food Industry Award Pay Guide

Hospitality Industry Award Pay Guide

Registered and Licenced Clubs Award Pay Guide

Restaurant Industry Award Pay Guide
You can also use this payment calculator to help calculate what you should pay your employees based on their role, age, and type of employment.
Staff entitlements
Sometimes your staff may or may not be required to work on a public holiday, if so certain regulations need to be followed:
If an employee receives an annual salary (instead of an hourly rate) and is required to work on a public holiday they are entitled to a day off in lieu, or a day added to their annual leave entitlement, in addition to receiving their normal salary for that day.

If full-time or part-time employees are not required to work on a public holiday, they should receive their ordinary pay rate for the day with no deduction from their leave balance.

If a part-time employee doesn't normally work on the day a public holiday falls, they are not entitled to wages.
Cost-effective rostering
Inefficient scheduling will impact your profits and customer experience, particularly on a public holiday. Labour costs in Australia account for 33% of restaurants total outgoings – and with wage rates more than doubling on public holidays, venues can struggle to break even.
There are several industry apps that optimise employee scheduling and create cost-effective rosters to manage labour costs and strike the right balance between rostering too many or too few employees.

They include:
Deputy

: generates sales-driven rosters by comparing employees' skills, availability, and costs that are relative to sales.

Tanda

: monitors staff hours and wages in real-time to avoid unnecessary overtime penalty rates.
Top tip
: review reports from your POS to determine who your high-performing employees are that you can schedule on public holidays to boost sales.
Incentivise upselling
Encourage and train staff to upsell by setting clear key performance indicators (KPI) every public holiday. KPIs motivate and guide staff by setting achievable goals that boost sales revenue.
For example, you can use data from your POS to understand what your ATV was on previous public holidays. From there you can create a KPI that encourages staff to increase ATV by cross-selling sides when a main meal is ordered. At the end of the day, you can generate a report to see who sold the most sides and high performers can be rewarded.
Setting KPIs and targets on a public holiday incentivises staff to consistently do their best and hold them accountable. Plus, setting targets based on the insights from your POS system means you can track what initiatives did or didn't work – so you know where to focus your efforts on the next public holiday.
Preparing your venue
Once you've nailed down the logistics of your employee management it's time to turn your attention to preparing your venue for the upcoming public holiday.
Sales analysis: dive into your data
Use data from your POS to review your public holiday turnover during previous years and ask yourself the following questions:
Which public holidays were lucrative where you turned a profit?

Were certain hours of the day much busier than others?

Were certain public holidays busier than others?
These insights will give you a clear picture of which public holidays were profitable, which weren't, and what periods of the day were busy or quiet. From this information, you can decide if it's even worth opening on certain public holidays or if you should operate on reduced hours.
Remember
: if you close on a public holiday or change your opening hours, always update your website, social media, and Google My Business profile to reflect any changes.

Public holiday surcharge: pros & cons
To balance the higher operating costs, many businesses opt for a public holiday surcharge. However, it's important to consider the pros and cons of the surcharge and the impact it could have on your business.
Pro

– allows you to pass on the extra expense of opening on a public holiday (such as penalty pay rates) to your customers. This is particularly important if you're in a location where foot traffic is lower when people aren't at work – the added revenue from surcharges allows you to break even and justify serving customers on a public holiday.

Con

– customers may be put off coming to your venue if they know you're charging a surcharge, especially so for regular customers.
With 64% of people finding customer experience more important than price, it's crucial to focus on delivering a memorable experience for your customers. If they love everything from start to finish then they're much more likely to accept the surcharge without complaint.
Surcharge regulations
If you're charging a public holiday surcharge, there are guidelines set out by the Australian Competition and Consumer Commission (ACCC) that you'll have to abide by.
The ACCC states:
'Restaurants, cafes and bistros that charge a surcharge on certain days do not need to provide a separate menu or price list or have a separate price column with the surcharge factored in.
However, the menu must include the words 'a surcharge of [percentage] applies on [the specified day or days]' and these words must be displayed at least as prominently as the most prominent price on the menu.
If the menu does not have prices listed, these words must be displayed in a way that is conspicuous and visible to a reader. These measures apply to pricing for both food and beverages.'
Top tip
: if you want to forego the public holiday surcharge, consider building the staff penalty rates into your everyday pricing for the year. Also, if your competitors are charging a surcharge and you are not, you may attract more customers through your doors.
Remember: if you're implementing a public holiday surcharge ensure the extra charges are integrated into your billing workflow to minimise errors. Lightspeed's Price Lists feature automatically adjusts pricing across all your products for a set duration so you can pre-schedule surcharges for public holidays. This will keep the queues moving quicker as staff won't have to manually add the surcharge every time and it'll also prevent keying errors.
Table reservations
Effective table management is a fine art. Done well, customers are served faster and tables are turned quicker – driving revenue. On the other hand, inefficient table management can lead to frustrated customers, empty tables, and dented profits.
There are online booking systems that streamline and organise table reservations.
It's estimated that 10% – 20% of all reservations end in a no-show, which can seriously eat into your already-tight margins on a public holiday. If you're offering table reservations, consider the following to minimise no-shows and maximise table turnover:
Charge a small deposit to secure a booking

Place time limits on reserved tables e.g. the table can be given to someone else after 15 minutes

Offer set seating times

Don't reserve all your tables to accommodate walk-ins

Put a time limit on reservations e.g. 1.5 hour seating time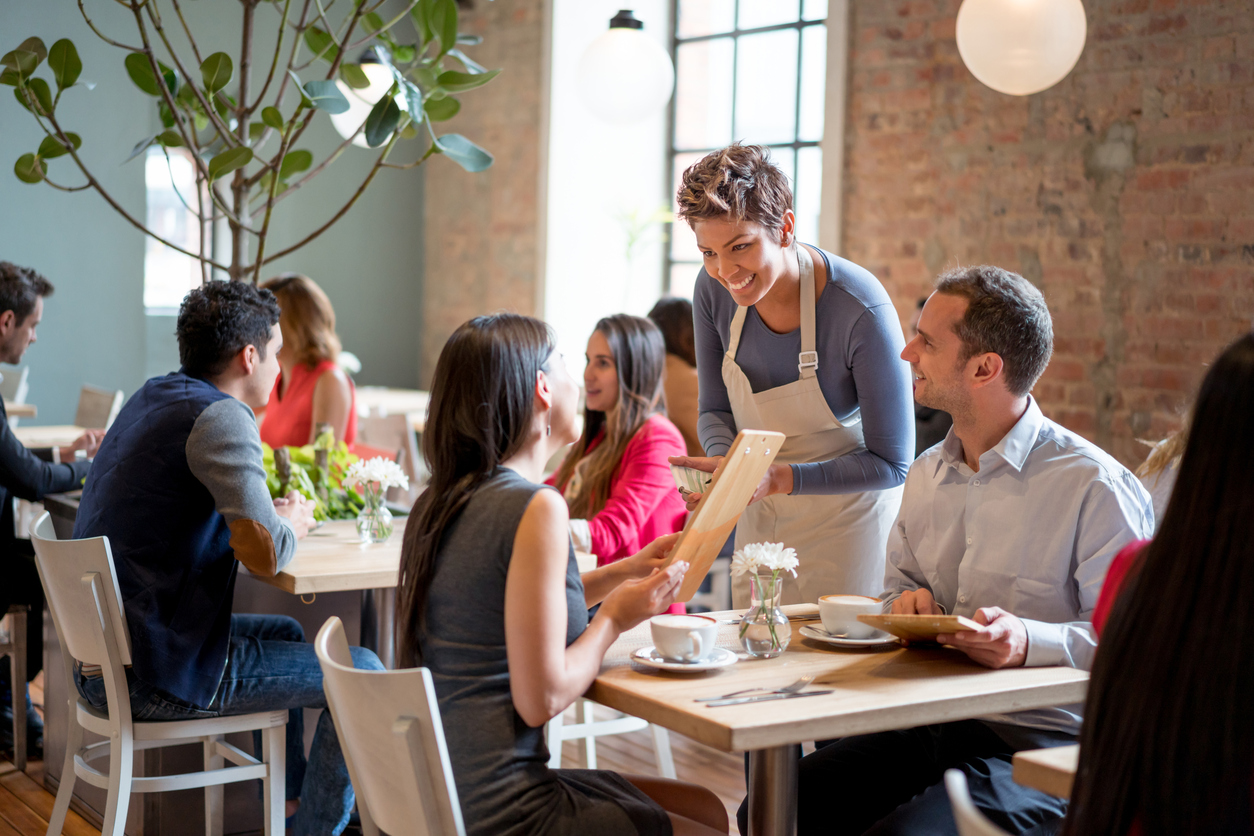 Menu engineering
Your menu is thoughtfully constructed by you and your chefs, but it may not necessarily be optimised for peak public holiday crowds. As mentioned earlier, it's important to dive into your restaurant analytics to understand how your business performed on previous public holidays. Here are some things to consider:
Which dishes were most popular?

Did you sell out of any dishes?

Did some dishes not sell at all?

Were some categories more popular than others? E.g. 80% of purchases were main meals

How quick was your table turnover?

What percentage of tables ordered one or more alcoholic beverages?

Which alcoholic beverages were the most popular? E.g. beer vs cocktails vs wine
Once you're armed with this knowledge you can start optimising your menu.
Menu options: business as usual, reduced offering, or a set-menu?
If your data reflects that items on your regular menu performed better than expected on previous public holidays, there's no need to make any changes. As they say: if it ain't broke, don't fix it.
However, if you discover that certain menu items didn't sell at all or that one category largely outperformed others, you should consider tweaking your menu to feature your most popular and profitable dishes.
Alternatively, you could offer a set-menu. This is a great option if you want to push a couple of your popular, high-profit dishes. Plus, by only offering a selection of, let's say, two starters, three mains and one dessert you can easily order and prepare the exact amount of food you need – dramatically reducing your wastage costs.
Offering a reduced or set menu on a public holiday is a powerful way to maximise your margins. By using data from your POS you can predict what dishes will perform well, order the right amount of stock, and pre-prepare ingredients for faster production.
Need help with your pricing?
Use our FREE Food Cost Calculator to help break down your margins. It factors in each ingredient, analyses your desired margin, and then calculates; the total cost of the dish, the markup amount, your profit per sale and how much to charge your customers.
With 40% of food bought for inventory never making it past the back of house, businesses are losing thousands of dollars a year because of inefficient inventory management. With razor-thin margins and sky-high operating costs on public holidays, there's no room for wastage.
Effective inventory management allows you to reduce expenses and waste while increasing profitability. Before the next public holiday rolls around, ensure you:
Check your inventory data

to get a good understanding of how much inventory you used on previous public holidays. This will inform your purchasing decisions so you don't over or under order.

Touch base with your suppliers

. You might be placing a larger order than usual so it's always best to check-in ahead of time and let them know your plans and negotiate better pricing.

Understand your margins

by breaking down your dishes per ingredient. Can you adjust your portion size or ingredients (without impacting quality) to reduce costs?

Evaluate how much food you currently waste

to see if there's an opportunity to modify your workflows to minimise waste and cut costs in the future.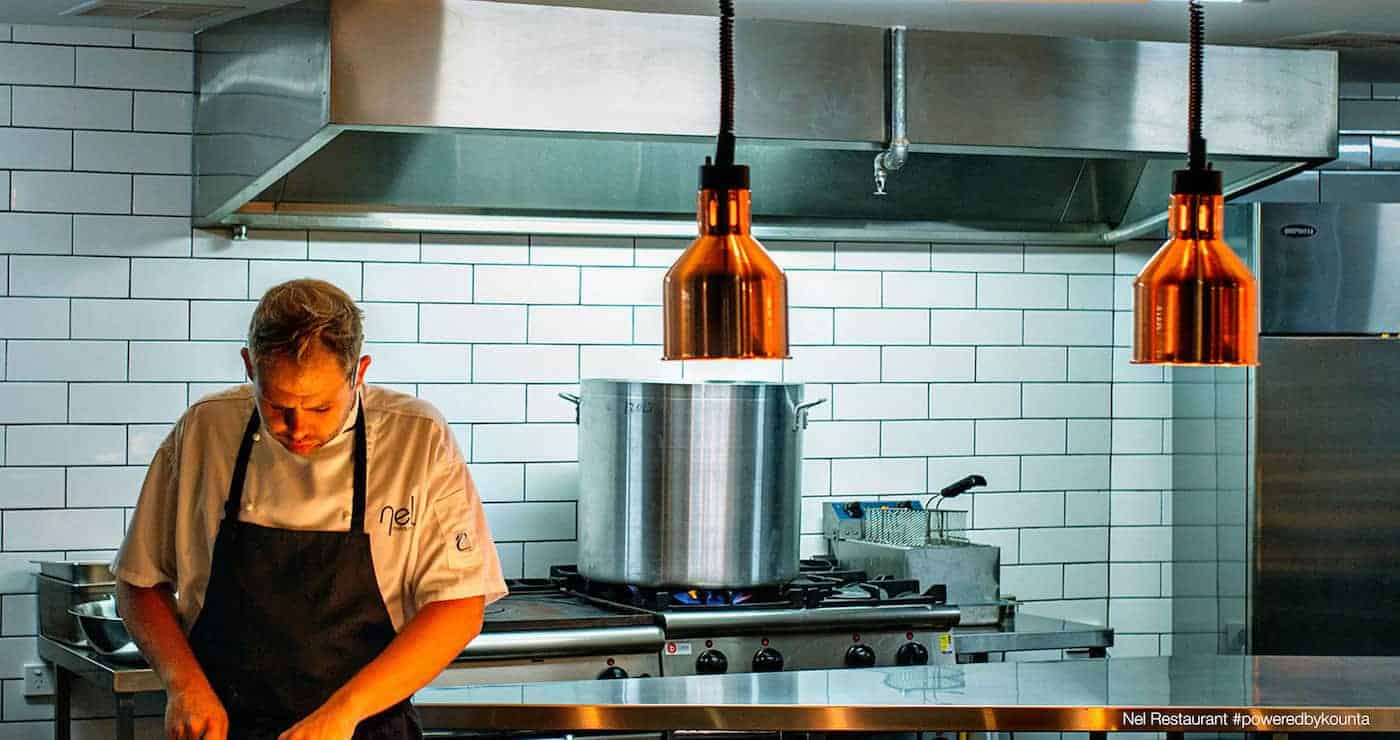 Ordering services
Simply offering dine-in is no longer enough to remain competitive as customers now expect venues to offer multiple ordering options such as online food delivery. But what ordering services should you offer on a public holiday?
Boost your ATV with table ordering
Table ordering has been somewhat of a buzzword in hospitality for the past few months, and rightly so. Customers spend 30% more on online food orders and as table ordering platforms closely replicate the online ordering process, restaurants can cash in on this trend.
Table ordering solutions give your customers the flexibility to order and pay at the table via their smartphone. Orders then automatically sync to the POS and are sent to the kitchen printer, ready for production.
You can also configure your order flow to upsell specific dishes to maximise your profit potential. For example, if a customer adds a medium pepperoni pizza to their order they can be prompted to select 'large' for an extra $6 or add an extra topping for $3.
Other benefits of table ordering include:
Quicker service for customers

Cut down on queues at the bar or to make payment

Easily edit your digital menu and cut costs on menu printing

Upsell high-profit menu items to increase customer spend
Online food delivery and takeaway
If you already offer delivery and pre-order for takeaway, consider if these options are suitable on a public holiday. If you're expecting a full house, consider pausing your delivery and takeaway services for the day or during busy hours. This will prevent your back of house from getting too chaotic and it will allow your front of house to deliver impeccable service to your customers.
On the other hand, if you experience less foot traffic on public holidays, offering delivery and takeaway is another revenue channel to increase sales with delivery partners like Uber Eats, DoorDash and Deliveroo.
Remember: if you're offering delivery or takeaway on a public holiday, optimise your back of house workflows to minimise errors and speed up production. Lightspeed Delivery makes it seamless for venues to team up with a delivery partner. All orders sync straight to your POS system and are sent straight to the kitchen printer – just like a dine-in order.
Don't forget your digital menu
Digital menus are a growing feature in hospitality. No matter if a customer is scanning a QR code to order from the table, ordering online for delivery or on your website for takeaway – they'll interact with your digital menu.
This presents a huge opportunity for hospo owners to boost their sales on a public holiday by optimising their digital menu ahead of time.
But how?
Add drool-worthy pictures of your dishes to accompany your descriptions. We eat with our eyes and

adding good quality photos to your menu can increase sales by 30%.

Configure your order flow to upsell and cross-sell certain items to

maximise the profit potential of your digital menu.

Offer multiple payment methods such as PayPal and ApplePay so you don't miss out on a sale.

Promote your digital menu on social media, in your email newsletter and on your website. It's important to let people know ahead of time that you'll be accepting orders through your digital menu on the upcoming public holiday.
Marketing tips
Increased foot traffic on public holidays presents an opportunity to grow your customer database, social media following, and your online reviews.
Grow your database with digital receipts
Digital receipts elevate marketing efforts by growing your customer database. Instead of a printed receipt, customers can opt for a digital version that's sent directly to their email. Plus, digital receipts cut costs of receipt paper purchase.
Digital receipts allow you to communicate with your customers through email marketing. Consider emailing everyone who opted for a digital receipt to thank them for visiting your venue on the recent public holiday. You could also include:
A discount or voucher to encourage customers to return

Links to follow your social media channels

Info on any upcoming events or special offers
Free email marketing systems
Once you start growing your email database, you'll require an email marketing system to manage your contacts and facilitate communication. There are plenty of email marketing platforms available for businesses and it can be tricky to know which is best for your business needs. If this is your first time experimenting with email marketing, try one of these free platforms:
Grow online reviews and social following
If your customers have enjoyed their experience, encourage them to share the love online and join your social media community.
Encourage your staff to mention your social media channels and review sites to customers when they're paying the bill.

Create business cards with your social media handles and review sites and hand them out with the bill or when people make payment.

Offer a small discount or a free glass of wine in exchange for an online review.

Include your social media handles on your menu to encourage people to follow you.

Email customers thanking them for their visit and include links to your social media channels and third-party review sites.
Free Public Holiday Guide For Hospitality
Overall, public holidays are disruptive for most venues – everything from wages to public holiday surcharge, rostering and your marketing communications need to be considered.

If you're weighing up the pros and cons of opening your doors on the next public holiday, we've created a free eGuide that shares industry tips to boost sales to balance the higher operating costs.


5 Tips to Manage Public Holiday Costs in Your Venue
Discover five simple and effective ways to grow margins and balance the higher costs of operating on public holidays.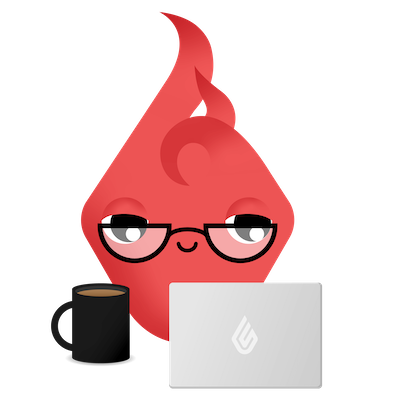 News you care about. Tips you can use.
Everything your business needs to grow, delivered straight to your inbox.