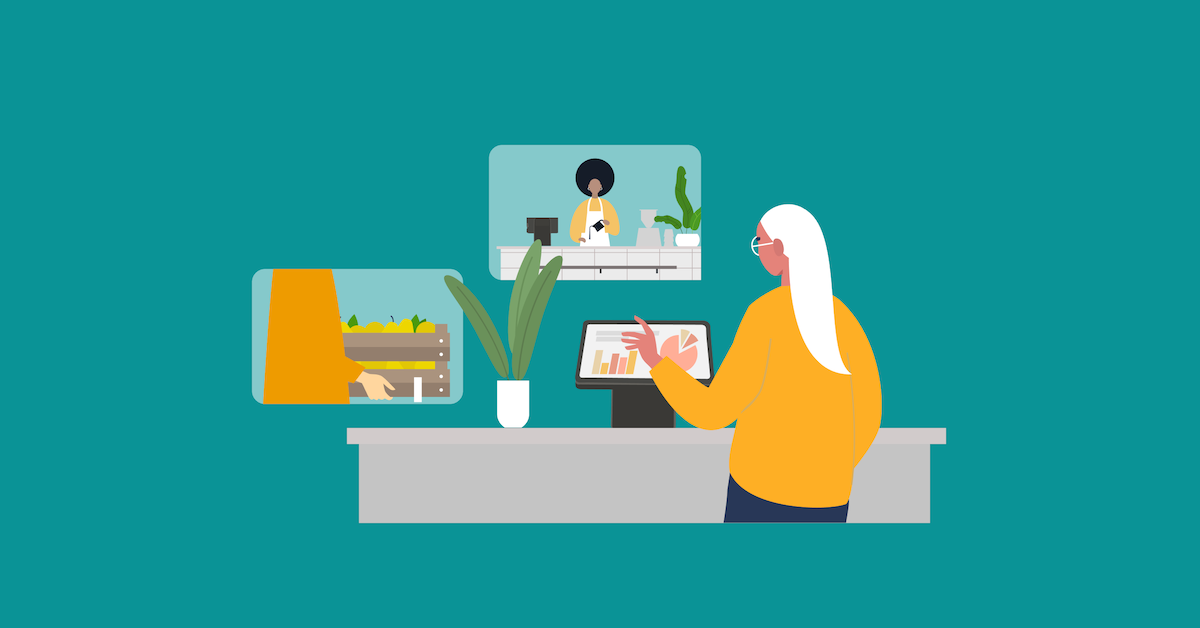 Inventory management can be laborious and time-consuming. It's probably safe to assume that none of us were drawn into the hospitality industry by the tantalising thought of counting stock and crunching numbers. However, the key to a successful hospo business often relies on just that – a solid, accurate inventory management process that's optimised for efficiency and profitability.
If you don't have a tight grasp on your numbers – from profit margins to supplier pricing and your cost of goods sold (COGS) – it can be challenging to turn a profit month after month. While optimising your inventory management system can seem like a daunting task, it's crucial if you want to boost the efficiency of your inventory management and take control of your margins.
But how?
Free recipe costing calculator
Get an in-depth breakdown of your recipes' costs. From individual ingredients to COGS, profit margins and a recommended menu price.
Supply chain management: optimising your supply chain
Efficient supply chain management is a crucial cog in the inner workings of your venue and is a key first step in a successful, end-to-end inventory management process. Taking action to optimise your supply chain will enable you to source the best ingredients for the right price while maintaining excellent relationships with your suppliers.
Supplier management made easy
It's common for hospitality businesses to store supplier pricing and contact information on a printed worksheet, whiteboard or spreadsheet. While this has been a long-standing default for many venues, it can lead to human error mistakes that cost your business.
Instead, hospitality owners are turning to tech solutions to manage their suppliers, orders and inventory.
Lightspeed's in-built supplier and order management tool allows you to create profiles within the POS for each of your suppliers. It's easy to add the supplier name, phone number, email address and contact name and assign items, pricing and ingredients to each supplier.
Having your suppliers (and what you purchase from them) stored in one centralised system, alongside your inventory levels, not only makes ordering quick and easy, but it also empowers you and your team to manage suppliers with ease.
This overarching visibility also enables you to:
Always know what to order, from who and when (so you never over or under order)

View incoming orders, mark stock as received and record discrepancies

Attach invoices and photos to received orders for complete traceability

Review past orders quickly, troubleshoot what went wrong and spot trends, such as order discrepancies, over time
Having access to this information means you can raise any issues with your suppliers and take steps to prevent similar mistakes from happening in the future – saving time and money."
Purchase order control
To ensure your supply chain runs like clockwork, it's essential to optimise your ordering process.
We've all been there – it's a busy shift, an order sheet goes missing, or something gets accidentally wiped off the whiteboard, and no one can remember what quantities of a particular ingredient need ordering.
With the help of tech, it's easy to avoid these scenarios. For example, Lightspeed Purchase ensures you always have the right amount of stock on hand, thanks to live stock levels and smart rules.
When stock does need replenishing, you can:
Create a manual purchase order

by selecting the items you need from suppliers and generate a purchase order.

Set email reminders to purchase certain items

, e.g. every 1st and 2nd Wednesday of the month, you can opt to receive an email reminder to buy more wine.

Set recurring orders

. These orders will be sent out automatically at a designated time for pre-determined stock quantities.

See live stock on hand against par levels

and order to par

Sync all received orders directly to your accounting package

– meaning no double handling of data for accurate bookkeeping.
Having a clear picture of your stock levels at any given time ensures that you never over or under order. Not only will this save unnecessary wastage costs, but it will also help to determine how often you actually need a particular delivery.
Stock takes: improve accuracy to cut costs
Stock takes can be tedious and time-consuming, yet they're a necessary evil that's essential in the running and financial health of your business. And, with regular, accurate stock takes, it's much easier to manage your inventory and cut unnecessary costs. Therefore, it's crucial to ensure that you have a clear picture of your stock on hand versus what's being sold and upcoming orders to minimise costs, reduce unnecessary wastage and boost your margins.
Streamline stock takes with inventory management software
When it comes to stocktaking, people forget things, sheets get misplaced, and mistakes happen. Therefore it's crucial to establish a robust inventory management process to ensure your stock takes are always accurate.
While many businesses use a spreadsheet to track inventory, several tech solutions can do this for you.
Lightspeed Inventory allows venues to operate more efficiently by highlighting stock on hand versus what's been sold. When inventory starts to run low, you can set reminders to let you know or create recurring orders that will generate a purchase order to replenish supplies.
Having an inventory management system built into your POS means you can monitor everything from one centralised system. This visibility means businesses can save time manually checking their stock, reducing expenses, and minimising waste.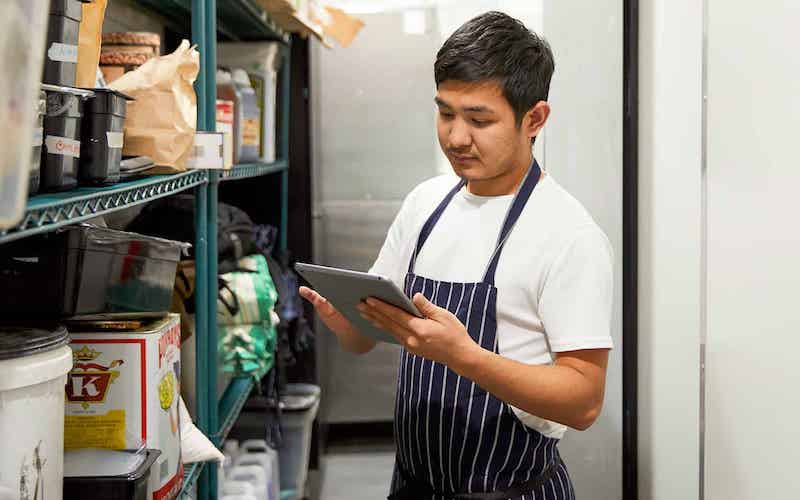 Smart stock takes for greater accuracy
When it comes to stocktaking, consistency is key, and it's crucial to determine a regular schedule for your stock takes to ensure your numbers align and to minimise disruption to your business.
Detailed weekly stock takes mean you will quickly pick up on any losses or discrepancies, so you can adjust orders accordingly and minimise wastage. Whereas targeted daily stock takes allow you to check a few essential items, such as perishable and best-selling ingredients, so you're never caught short if there's a rush or if things have spoiled.
Traditionally, stock takes are counted and recorded on a sheet of paper, and while this method is commonplace, sheets can get lost and accuracy compromised. To ensure precision, Lightspeed can be used on a smartphone or tablet to record stock levels directly into the platform.
Lightspeed's Stock Counts feature lets you efficiently audit and update stock levels so you can quickly understand the variances between your recorded stock and actual stock – and the associated costs. It's also easy to:
Manage and save progress for multiple stock counts on one device

View an easy to read progress bar that lets you know how much stock is left to count

Review your stock count, see variances and update stock levels before submitting

Label and name your stock counts to maintain familiarity

Assign stock to different locations for further accuracy, like your bar fridge, storeroom or freezer
With Stock Counts built into your POS, it's simple to keep costs down by only ordering what you need. Plus, you'll gain visibility over which items need replenishing and what's overstocked, as well as understanding anomalies in your stock levels so you can track if items are missing or wasted.
Track and record wastage to cut costs
To reduce the risk of discrepancies when conducting a stock take, it's essential to implement an effective waste tracking system as part of your inventory management process.
In order to gain a proper understanding of your stock on hand, it's important to record any wastage created in your venue – no matter if it's gone off, accidentally spilt or been sent back by the customer. While this might seem extreme, it's the best way to paint an accurate picture of your stock levels – so it's essential to get your staff in the habit of recording waste to keep your numbers accurate.
Lightspeed has a handy waste management feature that lets you know your precise wastage and how much it's costing you. How?
Easily record waste, who entered it and why

Inventory is automatically updated in the POS when wastage is recorded

Minimise waste by running reports to spot trends over time
Efficient stock management involves more than simply knowing what you have on hand. When you know what you've wasted, you can assign costs to those losses and understand the impact. When you know why you've wasted, you can take measures to prevent it from happening again – saving you money in the long run.
Recipe management: smart ways to maximise margins
The most efficient way to manage your inventory is by tracking your stock as it is purchased, received, prepped and sold. While an efficient supply chain and optimised stock takes can help manage your inventory flow, building smart recipes and tracking them with tech is the best way to make the most of your margins and inject more dollars into your bottom line.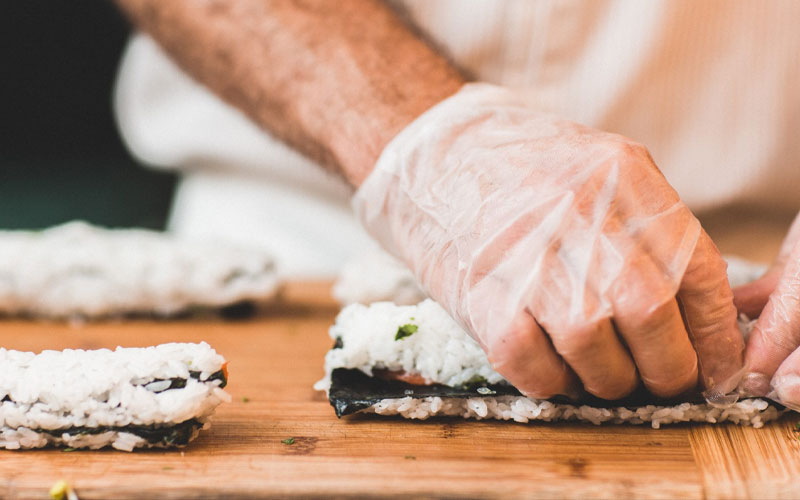 Smart recipes
Lightspeed Produce has a smart Recipes feature that facilitates painless tracking of ingredients based on each dish – giving you clearer visibility on your margins.
Take a pizza, for example. Its list of ingredients may include pizza bases, tomato sauce, mozzarella, basil, tomatoes. Every time you sell a pizza, the system will automatically update the quantity of the ingredients, giving an accurate picture of your stock levels.
By inputting each ingredient and their respective costs into Lightspeed Produce, it's easy to create recipes for each of your menu items. This process enables you to see and store the cost of each dish, adjust its markup price, determine your selling price and manage your margins accordingly – all from one centralised system.
Accurately building recipes for each of your dishes allows you to operate more efficiently before food or drinks are even purchased by the customer. It also creates a better process to manage what you've bought versus what you've sold and how much it costs you, so you can keep a tighter grip on your margins.
Pre-batch items
Consistency is key in hospitality, but creating consistent drinks and dishes during a busy shift isn't always possible. Despite your team's best efforts, it can be tricky to guarantee that drinks and portion sizes will remain uniform, and this can be disappointing for your customers, cost you money and impact your bottom line.
Lightspeed Produce has an in-built tool that allows you to pre-batch your menu items before service begins so you can keep your drinks and dishes consistent and inform pricing decisions.
Let's say you sell cocktails and want to reduce over-pouring to cut costs and maintain consistency. Lightspeed's Batches feature lets you pre-program the exact quantities that should go into your cocktails. This enables your team to pre-mix cocktails in large amounts before service starts, so they're ready to pour as soon as the doors open.
Plus, it's easy to make informed pricing decisions for your pre-batched items with the Batches feature.
Know exactly how much of each ingredient should go into a batch

Understand the cost of ingredients and how many units each batch will make

A live margin calculator highlights profit margins as you build recipes and batches

Suggested pricing is generated based on your COGS and stipulated margins
Margin control: how to calculate COGS to boost profit margins
Once you've nailed down your supply chain, stock takes and recipes, the next step is to master your COGS and margins to ensure you're running a profitable end-to-end inventory management process.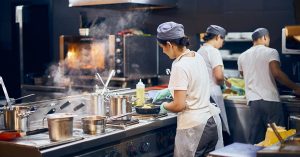 Calculating COGS
Aside from rent and wages, the cost of goods sold (COGS) is the highest cost for a hospitality business, and, as a result, it's one of the most important things to measure.
Understanding your COGS will paint an accurate picture of how much your inventory costs over a certain period. In turn, this information will help you understand how profitable your menu items are and if you need to make any pricing adjustments.
To calculate your COGS for a given period, let's say September to December, you will need to confirm three values:
Beginning inventory

: the total amount of stock you have at the beginning of September

Purchased inventory

: all stock purchased between September and December

Ending inventory

: the total amount of stock you have at the end of December
Let's crunch some numbers.
We'll assume your inventory at the beginning of September was worth $4,000, and during that period, you spent $14,000 on stock. By the end of December, your stock was worth $8,000.
To calculate your COGS for this period, simply add your beginning inventory to your purchased inventory, then subtract your ending inventory from that total. For example:
($4,000 + $14,000) – $8,000 = $10,000
Once you've worked out your COGS, whatever you have left is your gross profit. As a rule of thumb, the lower your COGS, the higher your gross profit. Therefore you should aim to reduce your COGS as much as possible (without impacting quality) to maximise your profit margins.
Menu engineering and the psychology of menu design
Menu engineering and design is a fine art that can help to boost the sales of your high-margin menu items.
Menu engineering evaluates a menu's pricing using sales and COGS data to guide which dishes to feature and their price. Equipped with that data, you should be able to categorise each of your menu items into four categories to help shape future menus.
The plough horse

– menu items with low profitability but a high volume of sales.

The star

– this item has a high profit margin and high transaction count. This would be the dish you promote to further drive sales and profits.

The dog

– these menu items turn a low profit and rarely sell. Consider cutting these dishes from your menu, or tweaking the dish to increase uptake.

The puzzle

– menu items with a high profit margin but low sales. They have the potential to become a star but might require some tweaking or promotion.
While menu engineering guides what dishes should and shouldn't feature on your menu, menu design dictates where your most profitable dishes should sit. A lot of psychology goes into menu design, and the way you layout your menu can impact what a customer does or doesn't order.
Here are our three tips for a profit-boosting menu layout.
Remove currency from your prices

– taking away the dollar symbol from your prices can take the emphasis away from money, resulting in the customer spending more than they intended to.

The Golden Triangle

– the position of an item on your menu is important. When people are handed a menu, their gaze usually follows a specific pattern of first, looking to the middle, then to the top right corner, and finally across to the top left, creating The Golden Triangle. It's here where you want to put your dishes with the highest profit margins.

Decoy dish

– this dish is placed towards the top of a menu and is priced higher than the rest. The goal is that all of the other dishes will look like a better deal in comparison, leading the customer towards ordering them.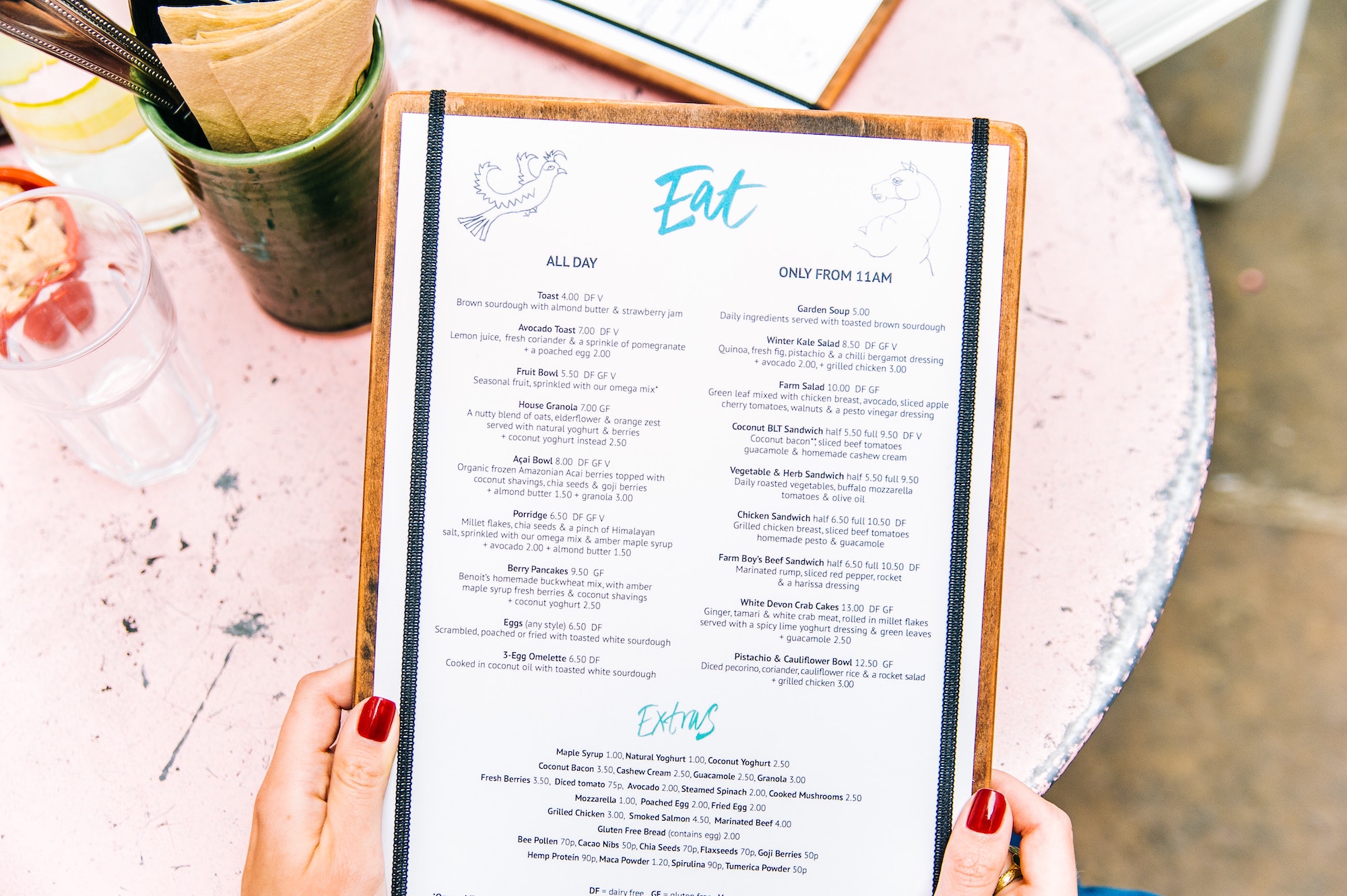 Use data to maximise margins
You might have a good idea about which menu items sell well and which have the biggest profit margins, but it's essential to back up any assumptions with data. When it comes to making decisions that will impact your bottom line, knowledge is power, and it's crucial to have a reliable source of information to help guide your choices.
Making informed decisions about your inventory (rather than an educated guess) is easy when your POS and inventory management system are combined in the same platform. Lightspeed, for example, has powerful reporting capabilities that provide hospitality owners with complete visibility over their margins, COGS, inventory and menu performance.
Visual and quick to generate reports ensure you:
Have

complete visibility

of potential gross profits when you build recipes with a live margin calculator

Understand the best and

most profitable price for menu items

with suggested pricing

Know what's coming in, what's on its way out, what was wasted and who wasted it

Know

what sells well and what doesn't

, thanks to detailed product insights

Drill down into individual product performance and

compare different product performances

over time
Suggestive selling: the key to upselling and cross-selling
The final step in a well-oiled inventory management process is to sell your menu items (preferably the most profitable ones) to your customers. And, the best way to do this is through suggestive selling.
Upselling and cross-selling are often viewed as a dark art, particularly by those on the front line doing the hard sell. However, when done subtly and in a considered manner, successful upsells and cross-sells can inject extra cash into your bottom line and improve your customers' experience.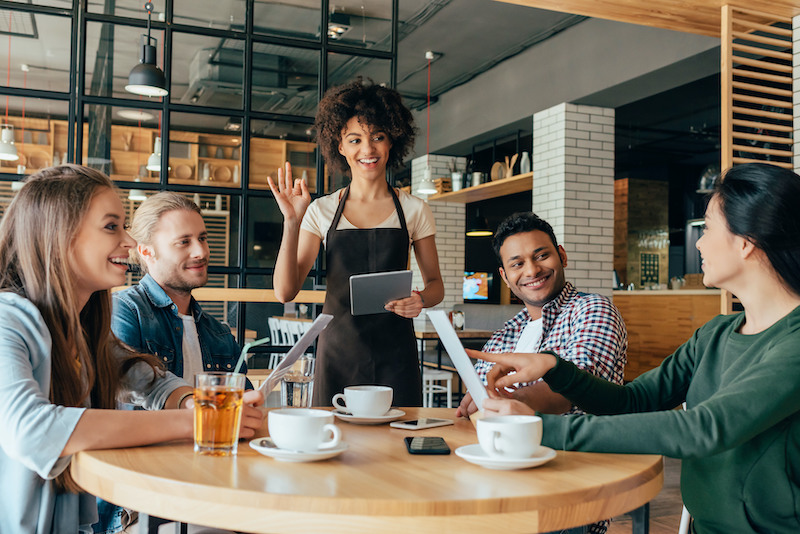 Upsell vs cross-sell
Upsell: "Would you like to make that a large?"
Upselling involves selling more of the same product for a small extra charge. And when done well, it has the potential to increase your profit margins considerably. In a nutshell, you're selling to the customer's stomach. If a customer is paying $10 for a medium-sized meal, and they're offered the option of a large meal for an extra $2, they'll likely take it.
On the other hand, cross-selling takes a little more finesse.
Cross-sell: "Would you like to add the wine pairing?"
With cross-selling, you aim to get the customer to order something they weren't thinking of ordering. A great example of this is pairing wines with certain dishes. The dish is perfectly fine without the wine, but both would be enhanced by the other – and your spend per head increases.
Improve your suggestive selling
If you're struggling to reap any benefits from your current suggestive selling strategy, consider some of these tips to help boost your sales.
Upsell your drinks menu

. Upselling drinks is often an easier sell than food, so invest in a range of large glasses and encourage your staff to always ask customers if they'd like a large glass, rather than a small.

Train staff on your menu

. If your front of house team is well versed on your entire menu (drinks included), it'll be much easier for them to give genuine cross-sell recommendations.

Advise your staff on high-profit dishes

. It's essential for your team to know which dishes and drinks generate the most profit so they can recommend accordingly.

Encourage conversation

. Encourage your team to chat with the customers about the menu and their culinary likes and dislikes. That way, they'll be better placed to give genuine upsell and cross-sell suggestions.
Manage your inventory and COGS with Lightspeed
Inefficient inventory management impacts your workflows, COGS, staff, customers and profit margins, so it's crucial to outline your processes and ensure your team is aligned. The right tools and a commitment to consistency will empower you to minimise your COGS, cut costs and maximise your margins through an effective inventory management process.
With the help of Lightspeed, you can take your inventory management beyond receiving orders and stock counts. Lightspeed makes it simple to track ingredients as they're produced and sold so you can understand exactly how much each dish is costing you and the margin for each to ensure you're always making a healthy profit.
Free food cost calculator
Try our food cost calculator for free. Punch in your desired margin, and we'll do the rest.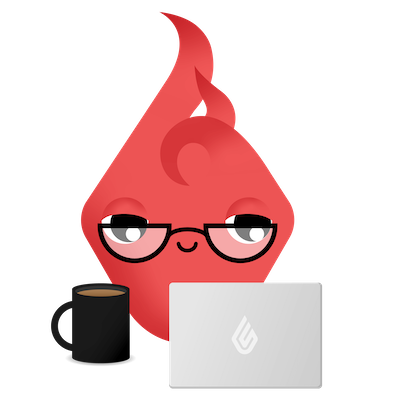 News you care about. Tips you can use.
Everything your business needs to grow, delivered straight to your inbox.